In today's digital age, having a professional and credible online presence is essential for any business. One way to enhance your business's online presence is to use Gmail with your own domain name. Gmail is a widely popular email service provider. Using this customisable Gmail domain feature can add a professional touch to your business communication.
How to Use Gmail with Your Custom Email Domain (Free & Paid Options)
There are not many entrepreneurs that know about using Gmail as a professional email service. Gmail is a convenient tool, but you will want more than an address ending in @gmail.com. So let's take a look at both free domain in Gmail and paid options to use it with your own business' domain name.
The free method implies you already have email hosting for your business. Then, you can connect Gmail to your domain name using SMTP/POP3 credentials. This will also imply configuring your Gmail account to send emails through your custom emails SMTP server. This way, you will be able to link your domain name to a Gmail account and use it to send and receive business emails as usual.
The paid version of a custom Gmail domain means so much more than a dedicated Gmail account for your business. Using the whole Google Workspace suite will help you not only secure business email, but connect robust integrations for all your office activities under Google's seal of security.
Advantages of Gmail as part of the Google Workspace ecosystem
Gmail is a secure, reliable, and professional option for businesses and individuals who need a high-quality email service for their professional communication. But there are even more advantages of using a Gmail account as part of the Google Workspace account:

Google Docs to process documents and any other written files;
Google Sheets to create and format spreadsheets:
Google Slides to create and format presentations;
Google Sites to create web pages;
Google Forms to create questionnaires and analyse surveys;
Google Keep for note taking;
Google Drive to store all documents and data within your account.
Google office applications are first and foremost renowned for being cloud based. All accessible in just a browser, they allow users to work and collaborate efficiently online from anywhere. No office or strings attached.
But you certainly wonder what is the difference between the free Google applications and the paid editions of Workspace. You can find out more in the following article:
Beside providing you with a Gmail address, Google Workspace includes everything you need to communicate with inside and outside of the organisation. A professional email address is useful, but your team can benefit from more convenient tools such as:
Google Meet: a video conferencing platform that can accommodate up to 500 users in a single call with smart features like raising hand or noise cancellation;
Google Chat to organise 1:1 conversations and group chats
What are some advantages of using a custom Gmail domain through Google Workspace?
Full integration for your custom domain email address, storage space for all files and attachments and the ability to send email from any device with an Internet connection, these are just some of the features of using your Gmail account through Google Workspace. Let's talk some more about the advantages of getting custom email addresses with Google.
Integration. Your Google mail account is well integrated with all the other Google Workspace apps. Redirect files directly from your Google Drive, share Docs and Sheets or invite people to Google Meet in an easy smooth way with Gmail for business.
Storage. Leave behind all the email forwarding with Google Workspace's storage space. Starting from 15 GB per user to unlimited Google Drive storage in the most advanced plan, use it for emails, files and other types of data.
Read some more:.
Security. Gmail has strong security measures in place to protect users' emails. If you want to get a custom domain address with Gmail, you are guaranteed protection from unauthorised access, including two-factor authentication and advanced spam filtering.
Accessibility. With Gmail, you can receive or send mail from any device with an internet connection, including smartphones, tablets, laptops, and desktop computers. Get an even more integrated experience with Chromebooks.
Customisation. Gmail allows users to customise their Inbox – like automatically creating label incoming messages and other settings to fit their specific needs and preferences.Search options. The search function is used to quickly find any email in your Inbox and on the mail server. You can personalise your search by specific emails, sender, or attachments. For example, you can simply search for your destination email address and see all threads related to that respective user.
How to enable a Gmail account to work with your custom domain name through Google Workspace (formerly G-Suite)
If you have already purchased a corporate domain for your company, creating a Google Workspace instance for it and adding a custom email address can be done in a few steps:
Find a local Google Cloud partner who can help you with a Google Workspace account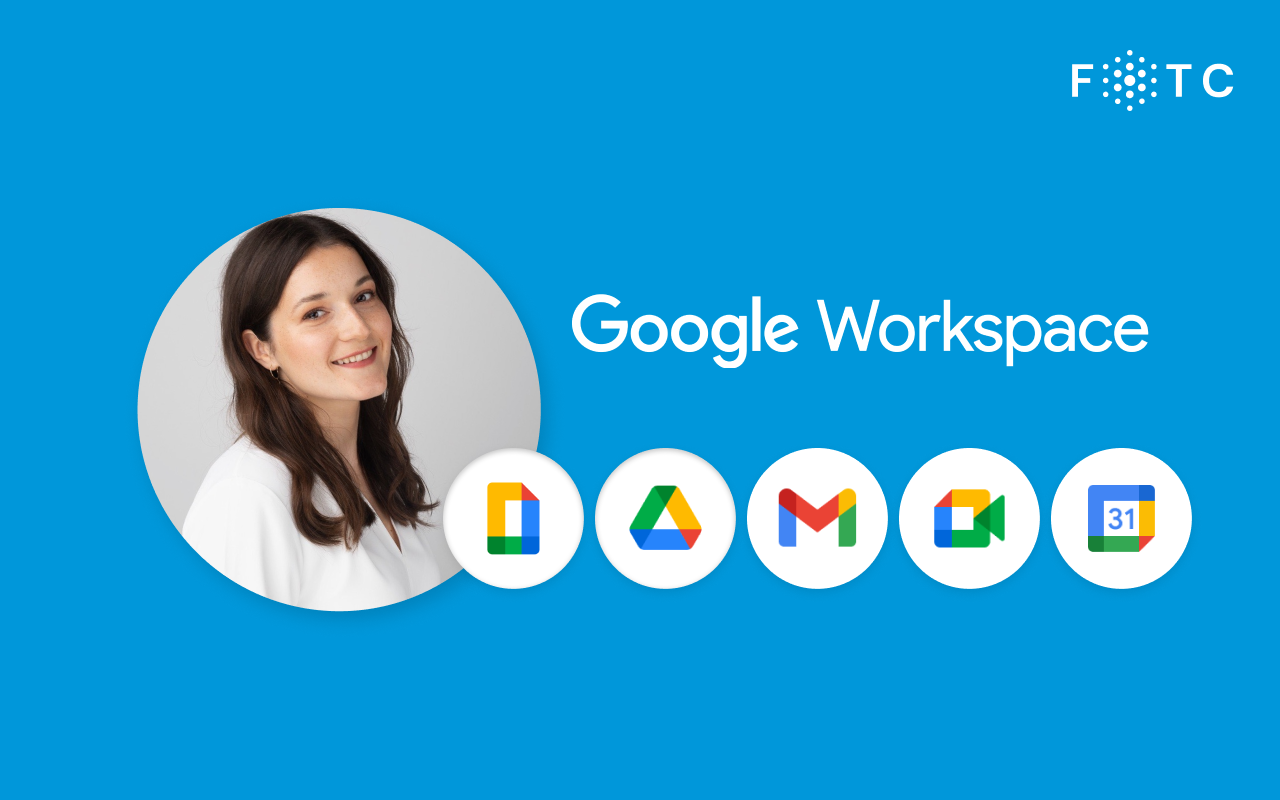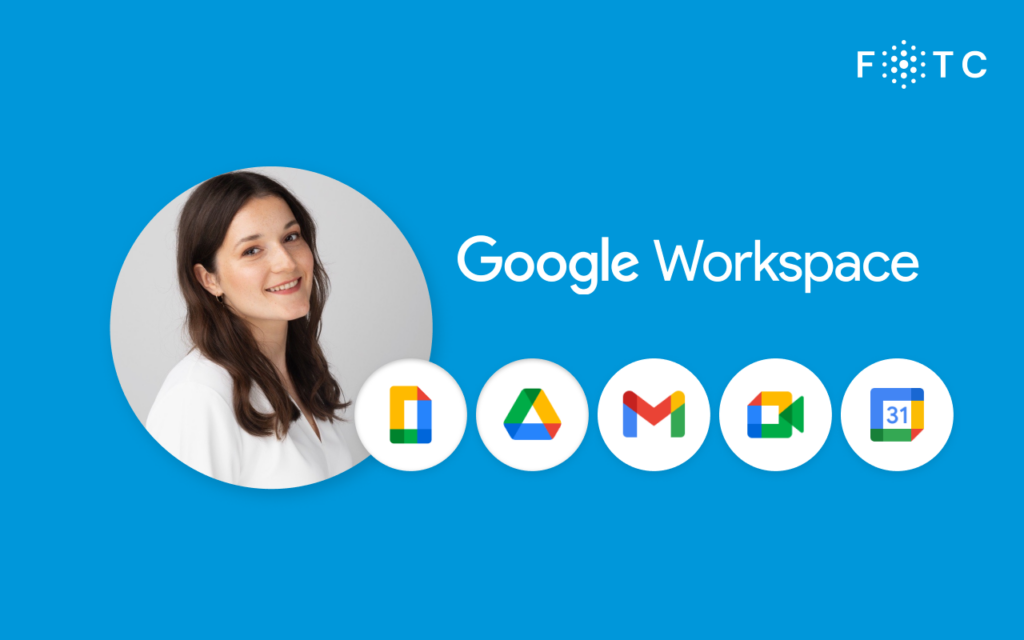 You can buy Google Workspace directly from Google, but this might not be the easiest way to set up Gmail with a custom domain. You can also get Google support and assistance through a network of local partners – licensed teams specialised in the implementation of cloud services in companies in a certain area. Here are some of the benefits of upgrading your free Gmail account to a custom domain with a partner like FOTC:
A free consultation with a certified specialist who will help you in choosing the best solution for your company's needs,
Information about available discounts and vouchers,
Extended 30 days free trial period (compared to the 14 days offered by Google)
Local language assistance and support,
Assistance in setting up the service and data migration,
Training for administrators and users,
Change management solutions
Read more about how to make change management more effective in your organisation:
FOTC is one of the Google Cloud Premium Partners here in the UK. Contact us if you are considering implementing Google Workspace in your company and need the right partner to tag along.
Creating a new instance and confirming ownership of the custom domain
While a Google Partner representative will create a Google Workspace instance for your company, you can handle the domain verification process as follows:
Log in to the domain provider's website, i.e. the platform you bought your company's domain from.
Go to your DNS records settings and add the verification record (TXT, CNAME, or MX) that you submitted to Google Workspace during registration.
Another method is to upload a meta tag or HTML file to your website.
Open the admin console and report that the record is already added and searchable – if the search is successful, the domain will be assigned to the instance.
Initial setup of the Google Workspace services
In the newly created instance, you must agree to the terms of service, assign administrative roles, and perform basic configuration of email protocols. Then go to:
Establishment of organisational units. This involves the creation of user groups that will be subject to these specific admin settings.
Create user accounts and assign them to their appropriate organisational units.
Adding additional domains and domain aliases. If your company has multiple web addresses, you can use them all without having to create multiple instances.
Configuring aliases for users. Each account can use up to 30 alternate addresses, unlike a regular Gmail account.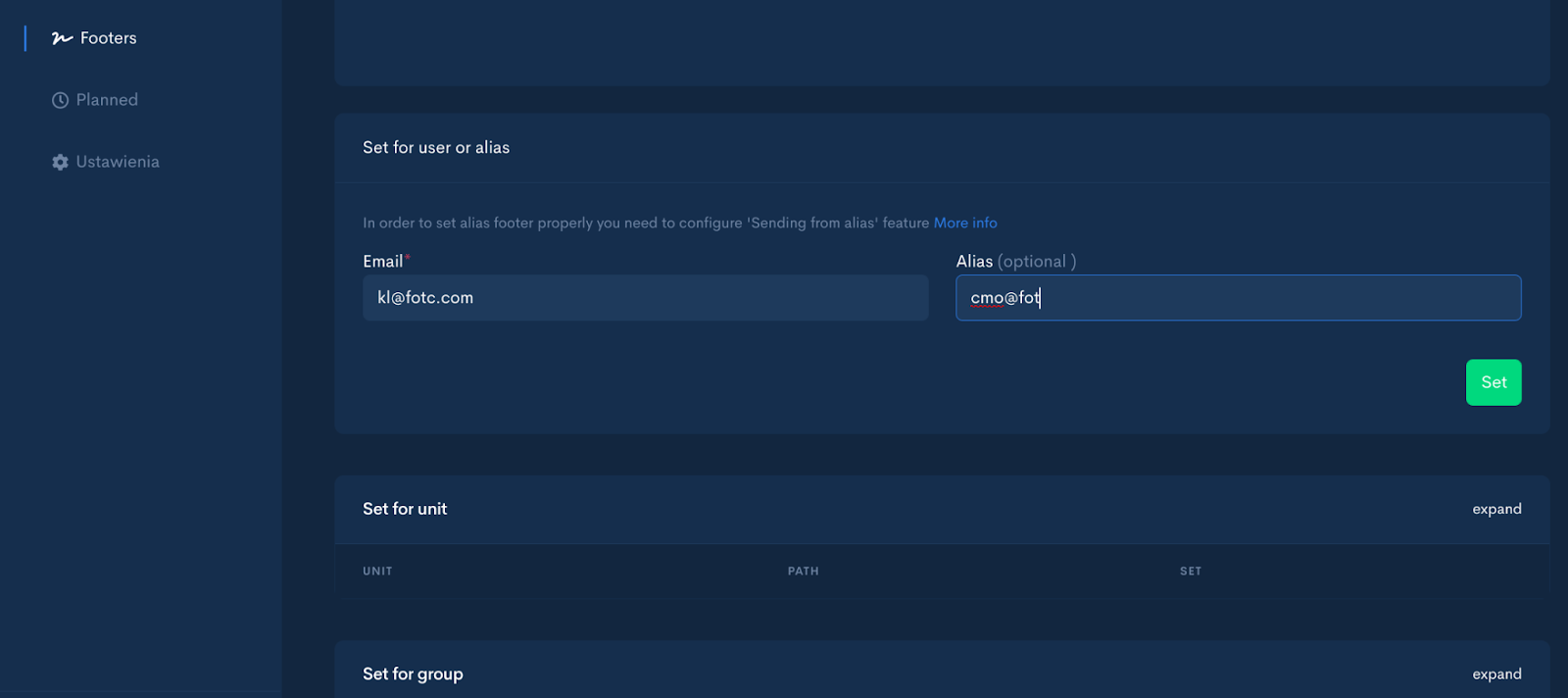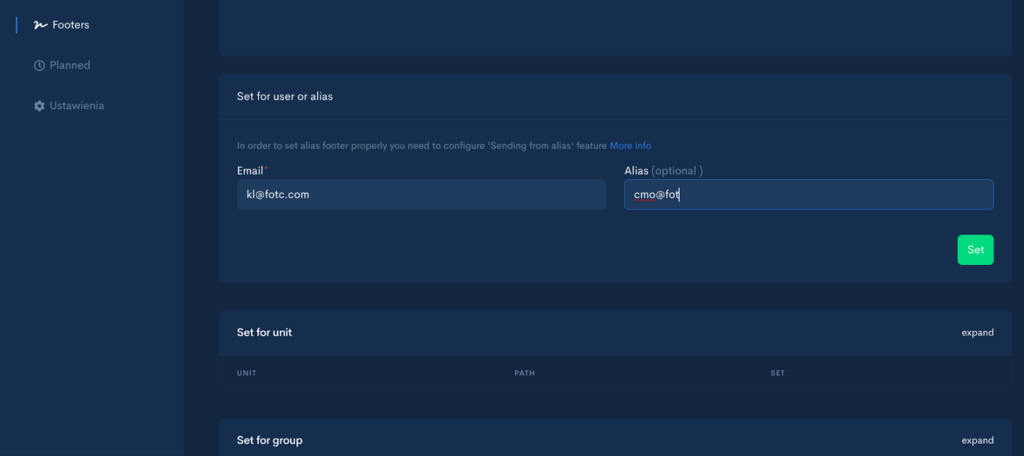 Setting up email groups.
Administrative settings for Google Drive, Gmail and Google Calendar. These three applications are crucial to the operation of the organisation, which is why they have the most configuration options.
Migration of email data (optional)
Our own FOTC specialists can help your employees transfer all their email history from the previous email solution to their custom domain Gmail accounts. To sustain our efforts, you must prepare in advance:
Information about the organisational structure and chart,
The main contact channel and the person of contact responsible for the implementation process on your behalf,
A list of original accounts (with assigned passwords) and designated target accounts in Google Workspace for which contents are to be transferred.
If you want to learn more about Gmail and Google Workspace plans, visit the official Google Workspace page or contact our sales team to schedule an appointment.