Clean Cloud
We focus on providing services with the lowest environmental impact in the industry, and we actively reduce the carbon footprint generated by our operations.
Work-life integration
Each employee can tailor their daily work to their work style and personal situation. As a general rule, there's no business communication on weekends and after hours.
Inclusiveness
We are all equal, regardless of background, race, gender, religion or sexual orientation. Diversity broadens our perspective on new professional challenges.
Remote first
Although you're always welcome in the office, our cloud-centred ecosystem of tools and workflows allows you to work fully remotely from anywhere in the world.
Transparency
We are committed to transparency about decisions, plans, progress, and financial performance of FOTC. Every employee can express their opinion on any of these matters.
Impact on business
Our mission is to make a difference in local markets and help customers bring value and innovation to their industries by providing flexible work tools and infrastructure.
As a member of FOTC's team, you can expect to be…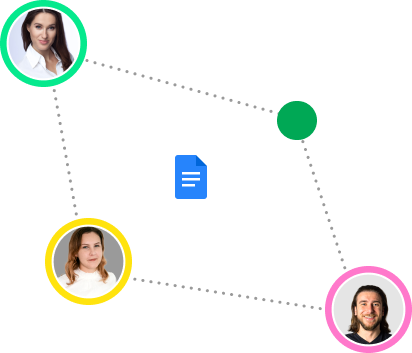 …stimulated to grow

Google Cloud courses and training

Official Google certification exams prepaid by the company

Unlimited access to audiobooks and podcasts in the Inspiro app

Taking part in online events and learning from experienced cloud engineers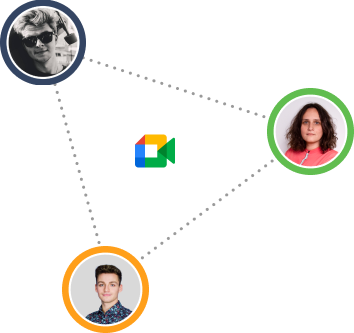 ...well-rested,

26 days of paid leave + 5 company-wide days off

Long holiday bonuses – we reward you financially for taking longer breaks to unwind

Flexible working hours

Co-financing of Luxmed healthcare plans and MultiSport cards in Poland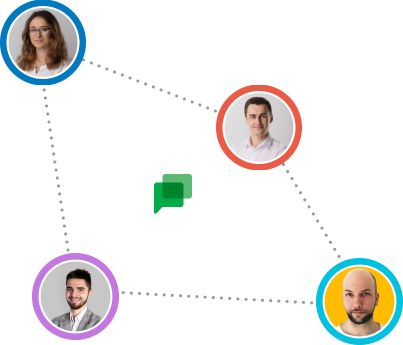 …and inspired to achieve more!

A high degree of independence in daily work

Many opportunities for vertical and horizontal promotions

Access to the cutting-edge technology

Referral bonuses for bringing more talents to our team
Fully-remote
recruitment process
Our recruitment process is crucial for us to get to know you better. We try to create a casual space where all feel comfortable. Our meetings are rooted in partnership and transparent, honest information so that you can make an informed decision about joining our Team. You can expect feedback after each stage.   

Resume evaluation
We carefully analyse the data in your application to gauge your experience and qualifications necessary for the role you're applying for.  

1:1 with People&Cuture
The first meeting will be held by People&Culture Representative. We would like to get to know you better and tell you about our company, our culture and the job you're applying for. 

1:1 with the Hiring Manager
The second meeting will be held by the Hiring Manager. We will ask more about your competencies and skills. This is also a good opportunity to check if you get along with your future manager and whether your goals, plans and expectations are compatible.

Job offer
If we both decide to start cooperation after the two meetings, in the final step you will receive an offer.
Can't find a position that fits your skills, experience, and ambitions?
FAQ
It is best to apply directly in response to the advertisement. The application then goes to our database, where it can be stored for future recruitment processes. You can also reach us by email at jobs@fotc.com.
In most cases, yes. You can work wherever you want – from your home, as well as from a paradise island – as long as you have a comfortable workstation with a good internet connection. Some positions require working from the office, but if so, this information will be included in an advertisement.
Yes, at least a B2 level of English is a must. Within our international team, we communicate in English and use English documentation. We check the language level during recruitment interviews.
Knowledge of cloud-based products and services is appreciated (as it helps you to accommodate the role faster) but not required. However, we expect a willingness to learn – every person in an IT-related position has an established learning and certification path.
Flexible. We usually work 8 hours per day, and mostly it is up to you if you prefer to start at 7 am and finish at 3 pm, or sleep in and start by 10 am. There is one rule – we work as a team, so be available during core working hours.
As a part of the FOTC team, you cooperate directly with Google marketers, engineers, and strategists, as well as ambitious startups, established public organisations, and thriving global corporations. You can take advantage of English lessons, training courses, or achieve Google Cloud certificates. The company is still growing, so there is a lot of room for a change of specialisation or promotion to a manager position.
After submitting your application, you will receive feedback within two working days, regardless of the recruitment result.
No, there's no need to install anything. The video call takes place via Google Meet, a platform you can access from a web browser. But make sure that your camera and microphone work!
Many contracts can be signed online, so you don't have to print anything. A physical signature is needed only for marketing positions (this is a legal requirement in Poland).
We have a prepared onboarding process for every position. During the first day, you will have meetings with the CEO, with your new manager, an HR specialist and with a colleague that will guide you through work tools. You will also get materials to study on your own. The whole onboarding process can be conducted remotely, but if you live in Wrocław, feel free to join us in the office near the main square. The work devices (laptop, phone if needed) will be sent to you by courier after signing a contract.
You can learn more about the company on our website; on the blog you will find articles by specialists from various departments, and on the case study subpage stories of cooperation with our customers. You can meet us also on YouTube, Facebook, LinkedIn, Instagram, and on many streaming platforms with our FlyTalks podcast!