Already have Google Workspace?

Move licences to us to gain:

Better prices with partner discounts

Invoices in your local currency with flexible payments

Service and support in local languages
If you are newly implementing this service
we provide:

30-day trial period free of charge

Migration of correspondence and files

Training and change management
Applications included in Google Workspace
Every Google Workspace edition includes content creation, file storage, and communication apps.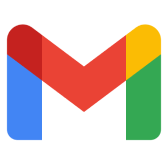 Gmail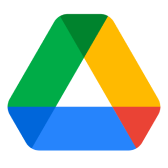 Drive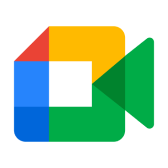 Google Meet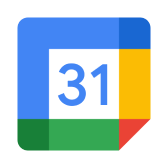 Calendar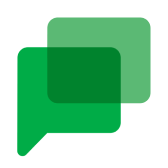 Chat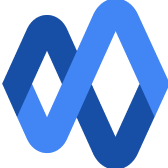 Currents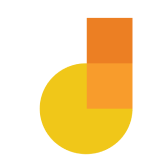 Jamboard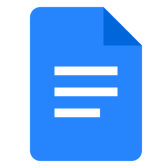 Documents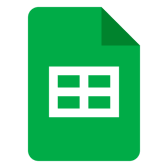 Sheets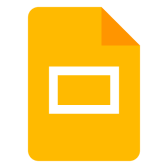 Slides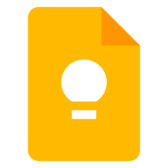 Keep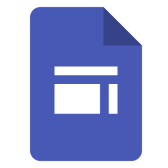 Sites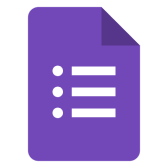 Forms
Enhance and personalise the capabilities of your plan with add-ons available in the Google Workspace Marketplace.
What is Google Workspace?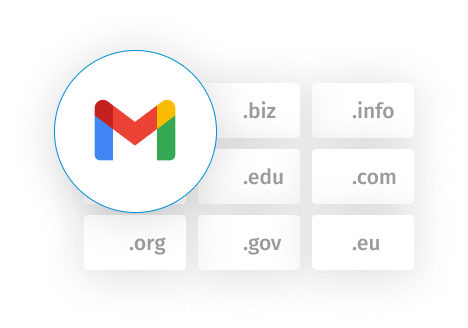 Custom domain email accounts
Business Gmail accounts without ads and spam will provide employees with the perfect combination of advanced email features and a familiar interface.
See more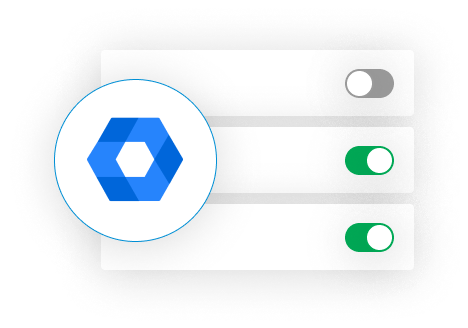 Company data security
Convenient remote management of all users in the organisation with the Google Admin console
A Google Workspace administrator has complete control over user accounts, mobile devices, and security settings.
See more
The security of Google Cloud is confirmed by independent certifications – ISO 27001, ISO 27017, ISO 27018, SOC 2, SOC 3, and FedRAMP.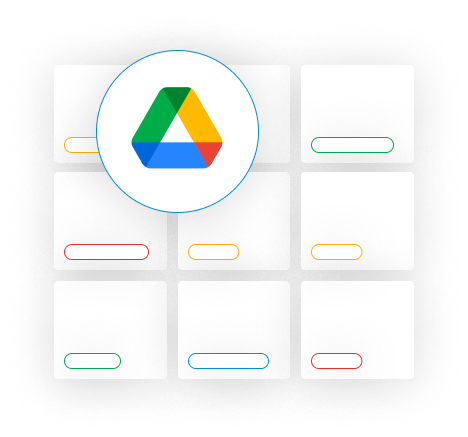 All files in one place
Personal Google Drive for each user and storage for teams
Robust file-sharing options for assigning various levels of permissions
Instantly search for files on your Drive from any device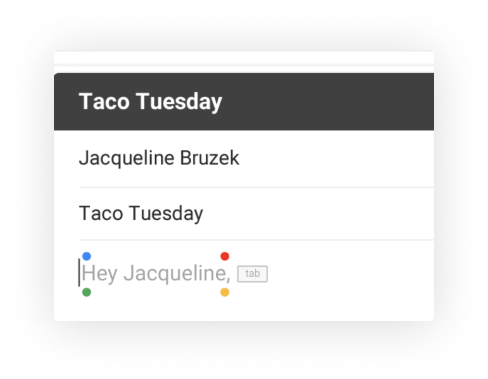 Work more efficiently with AI
Typing suggestions and speech-to-text conversion are the features powered by artificial intelligence. They will speed up collaboration so that your team saves a lot of time.
Streamlined remote work with Google Workspace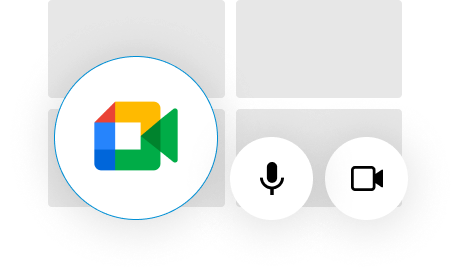 Video conferencing in Google Meet
No matter what app you're working in, you're just one click away from chatting with your team. Join video conferences via Calendar, Gmail, or Google Chat and share the screen straight from file editing apps.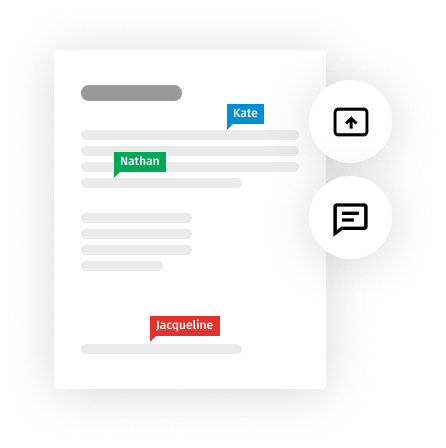 Flexible online collaboration
Real-time collaboration in files
Full version history to avoid deleting any important information
Work in the browser and via phone regardless of your location
How to configure Google Workspace?
Setting up the Google Workspace service varies depending on your business's cloud-readiness stage. Whatever your situation, at FOTC, we will guide you through each implementation phase.
1. Consultations
After completing the form, a certified specialist from FOTC will contact you. Together you will determine which cloud solution will be the best answer to the needs of your business. 2. Implementation
We'll help you set up Google Workspace and create accounts for your employees so you can test all the tools for free for 30 days. 3. Ongoing support
Once the implementation and data migration is complete, we'll begin the phase of ongoing support and training so that your business can realise the full potential of the Google Cloud with the help of experts.
Test Google Workspace twice longer than directly at Google
6 reasons to set up Google Workspace with
FOTC

Dedicated post-implementation training

Change management strategy

Support in local languages

Data and email migration

30-day free trial period

Payment due date by the 21st day of the month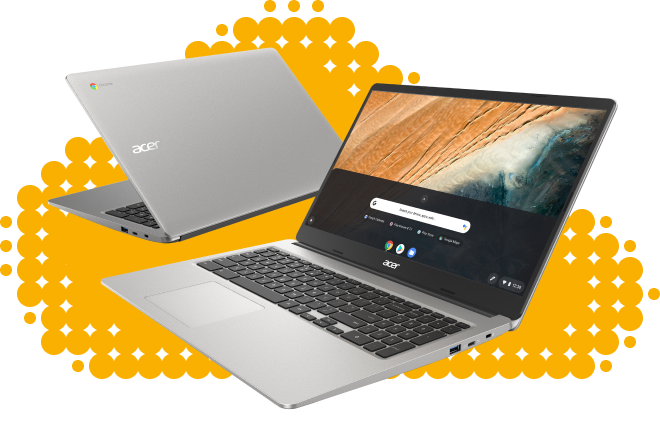 Chromebooks as part of the Google Cloud ecosystem
Boost cloud collaboration productivity by equipping your employees with Chromebooks – laptops built to work in the Google Cloud ecosystem.
See more
FAQ
By Google Workspace instance, we mean an administrative console, i.e. a place where you manage a particular organization. In the instance, you can manage several business domains.
Google Workspace offers many features that are not available in the free version of Gmail. The most important differences are: more space on Google Drive, email accounts in your domain, a 99.9% Service Level Agreement, advanced control options, security audits, custom alerts, and analytical reports.
The price of a business email account in Google Workspace starts from €4.68 per user (in the Google Workspace Business Starter edition). You can find a detailed price list of Google's productivity software suites here.
The user is a single email account. A single user is not always a single licence, because a licence can also be purchased for devices e.g. printers.
Google Workspace includes all the necessary applications for office work. The most popular ones are Gmail with business domain, Docs, Spreadsheets, Forms, Calendar, Drive, Google Meet and Chat, and Slides. Additionally, in Google Workspace Marketplace, you can find several hundred plugins and add-ons that work with the office productivity software suite from Google.
No. Google Workspace is a set of applications designed to work together. For example, you can save Gmail messages as an event in your Calendar with a single click. Changes and comments made to Sheets, Docs, or Slides files will not escape your colleagues' attention because everyone will receive an email notification. In Calendar, you can also create a Google Meet conference and notify other participants about it. Working in a consistent ecosystem of Google Workspace applications ensures its best performance.
With Google Workspace Business Standard, each user has 30 GB of storage space (twice more than private Gmail accounts). Google Workspace Business Standard provides 2 TB per user, Business Plus – 5 TB, and Enterprise clients can use as much Google Drive space as they need.
Google Workspace for Education is free and dedicated to schools and universities only. The standard version is addressed to companies and organisations.
Yes, FOTC offers help with implementation and data migration. After that, we offer ongoing technical support for Google Workspace admins. Check out the details of our tech support service here.
Yes, all the data associated with your Google Workspace account are fully secure. The safety of the service is confirmed by numerous certificates such as ISO 27001, ISO 27017, ISO 27018, SOC 2/3, and FedRAMP. If you have any questions about how to secure data in Google services, please contact us. As a Google Cloud Premier Partner, we have up-to-date knowledge about the means of data protection provided by Google Cloud infrastructure.
A licence is necessary to create a single email account within the Google Workspace instance. Its name can be changed if needed. For example, the email of an ex-employee eva.donovan@company.com can be changed to the name of a new employee elisabeth.jones@company.com without adding another licence.
You can upload any type of file to the Drive. On the Drive, you can also convert uploaded files to Google file editors formats: Docs, Sheets, and Slides.
After switching to Google Workspace, you can opt out of other office programs – all the operations you've done in them so far are possible in the Google Workspace, too. You don't have to worry about files you've created earlier; they're not becoming useless. Documents with other extensions (e.g. .txt or .docx from Microsoft 365) can be easily opened in Google Drive or converted into a Google Workspace file without losing properties.
Users sign in to Google Workspace via email account – using the company email address and password in Gmail.
Google Workspace Price List
With FOTC, you get a free trial period extended to 30 days and lower prices. Save your funds with the help of cloud experts.
Included in every subscription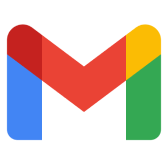 Gmail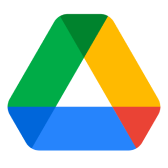 Drive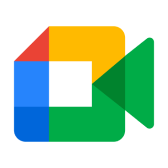 Google Meet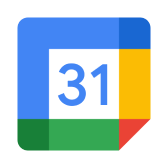 Calendar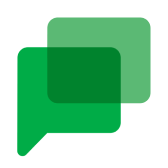 Chat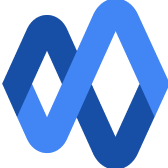 Currents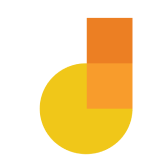 Jamboard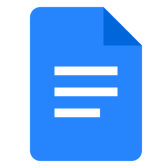 Docs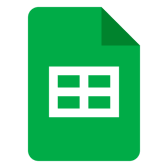 Sheets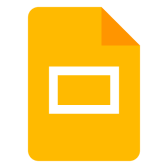 Slides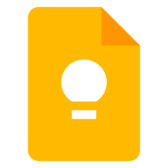 Keep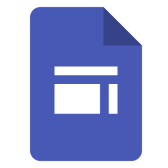 Sites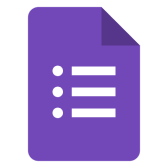 Forms
*Price for companies that purchase a minimum of 10 accounts and have not used Google Workspace before.
Would you like to get a larger discount? Need a quote for the Enterprise package?
Get in touch with us
Explore contract options
Flexible plan

Contract for an indefinite period

Annual or monthly billing

Possibility to increase or decrease the number of licences

One-day notice period
Fixed-term contract

Duration of contract: 1 to 3 years

Annual or monthly billing

Expandable number of licences
Productivity & Collaboration
| Plan | Starter | Standard | Plus | Enterprise |
| --- | --- | --- | --- | --- |
| Gmail Business email | | | | |
| Custom email for your business | | | | |
| Phishing and spam protection that blocks more than 99.9% of attacks | | | | |
| Ad-free email experience | | | | |
See less
See more
| Plan | Starter | Standard | Plus | Enterprise |
| --- | --- | --- | --- | --- |
| Meet Video and voice conferencing | | | | |
| Meeting length (maximum) | | | | |
| US or international dial-in phone numbers | | | | |
| Digital whiteboarding | | | | |
| Noise cancellation | | | | |
| Meeting recordings saved to Google Drive | | | | |
| Polling and Q&A | | | | |
| Moderation controls (coming soon) | | | | |
| Hand raising | | | | |
| Breakout rooms | | | | |
| Attendance tracking | | | | |
| In-domain live streaming | | | | |
See less
See more
| Plan | Starter | Standard | Plus | Enterprise |
| --- | --- | --- | --- | --- |
| Drive Secure cloud storage | | | | |
| Drive for desktop | | | | |
| Support for over 100 file types | | | | |
| Shared drives for your team | | | | |
| Target audience sharing | | | | |
See less
See more
| Plan | Starter | Standard | Plus | Enterprise |
| --- | --- | --- | --- | --- |
| Chat Team messaging | | | | |
| Turn history on or off by default | | | | |
| Auto-accept invitations | | | | |
| One-to-one external chat | | | | |
| Advanced chat rooms, including threaded rooms and guest access | | | | |
See less
See more
| Plan | Starter | Standard | Plus | Enterprise |
| --- | --- | --- | --- | --- |
| Calendar Shared calendars | | | | |
| Browse and reserve conference rooms | | | | |
| Plan | Starter | Standard | Plus | Enterprise |
| --- | --- | --- | --- | --- |
| Docs, Sheets, Slides Collaborative content creation | | | | |
| Keep Shared Notes | | | | |
| Sites website builder | | | | |
| Forms survey builder | | | | |
| Interoperability with Office files | | | | |
| Easier analysis with Smart Fill, Smart Cleanup, and Answers | | | | |
| Writing assistance with Smart Compose, grammar suggestions, and spelling autocorrect | | | | |
| Custom branding for document and form templates | | | | |
| Connected Sheets | | | | |
See less
See more
| Plan | Starter | Standard | Plus | Enterprise |
| --- | --- | --- | --- | --- |
| AppSheet Build apps without code | | | | |
| Plan | Starter | Standard | Plus | Enterprise |
| --- | --- | --- | --- | --- |
| Currents Engage employees | | | | |
| Plan | Starter | Standard | Plus | Enterprise |
| --- | --- | --- | --- | --- |
| Cloud Search Smart search | | | | |
Security & Management
| Plan | Starter | Standard | Plus | Enterprise |
| --- | --- | --- | --- | --- |
| 2-step verification | | | | |
| Group-based policy controls | | | | |
| Advanced Protection Program | | | | |
| Endpoint management | | | | |
| Vault - Retain, archive, and search data | | | | |
| Secure LDAP | | | | |
| Data Loss Prevention (DLP) | | | | |
| Cloud Identity Premium | | | | |
| Context-aware access | | | | |
| Security Center | | | | |
| S / MIME encryption | | | | |
| Data regions | | | | |
| Access transparency | | | | |
| Assured Controls (includes Access Management) | | | | Available for an added cost; contact sales |
See less
See more
Learn about opinions on the cooperation with FOTC
The best supporters of our brand are customers.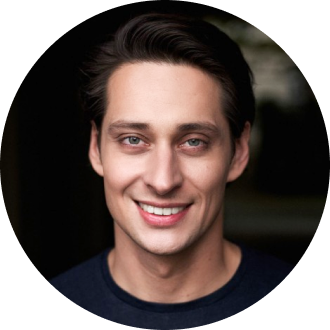 Piotr Pisarz
Co-Founder and CEO at Uncapped
Thanks to the collaboration with FOTC, we pay less for the same Google Cloud services and use a more convenient payment method. We can also rely on technical support, both for ad hoc requests and larger projects. Having such a partner, we can even more benefit from Google Cloud technologies and Google Workspace applications.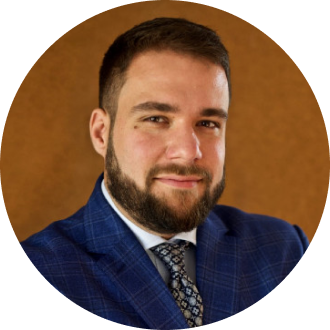 Kamil Kik
CEO Pakersi.pl
The first licenses were implemented in direct collaboration with Google, but we later discovered that there were rebates and technical support associated with using the local partner's services. It is good to know that there is someone who can always offer support in Polish language, with new challenges related to the use of the service.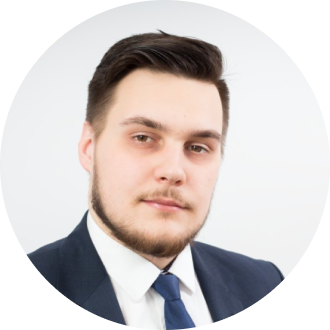 Wiktor Krzeszewski
Chairman of the Board TechOcean
FOTC was the first partner with good prices and technical support. There have never been any major problems with Google Workspace, but we could always call and ask about configuration issues.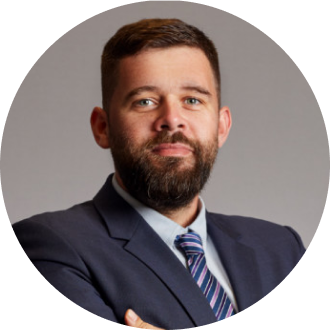 Bolesław Michalski
CMO & COO w Comixify
We had talks with other Google Cloud Partners before, but only FOTC turned out to be so ... persistent in understanding our needs. Both I, as the operational director and the technical director of Comixify, have established a thread of understanding with the partner in various areas important to us.
FAQ
Non-profit organizations and educational institutions (schools and universities) can use the Google Workspace for free. Every new Google Workspace user can test a chosen plan for free for 30 days if they cooperate with an authorised Google partner (the trial period directly from Google is only 14 days).
Yes, you can test any Google Workspace plan before making a purchase decision. As a Google Partner, we offer a testing period of 30 days.
In most cases, it is necessary to create a separate instance for each variant of the Google Workspace service. However, there are exceptions to this rule – contact FOTC to learn more.
The rebranding of G Suite to Google Workspace was announced in October 2020, but the transition process with current customers will continue until their contracts end. Google is guaranteeing favourable terms so that no current user will be at a loss. Contact us to learn more about whether your organisation will need to switch from your current suite to another.
We will transfer your files and emails to the Google cloud
Are you currently using Microsoft Office 365 and Outlook? Or maybe you work on a local drive and handle your mail on a shared server? Whichever tool you currently use, our engineers will securely migrate your data to Google Workspace.
Depending on how large your organisation is, migration can take from minutes to days.
Support plan adjusted to your business
Basic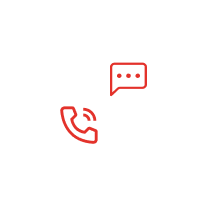 DNS configuration

Access to the monthly product newsletter
Setting up user accounts and email groups + aliases

Technical support via phone + email from 8:00 am to 6:00 pm

Onboarding

Plus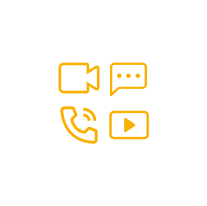 1.25
€
/ month
net per user
DNS configuration

Access to the monthly newsletter about changes in Google Workspace
Setting up user accounts and email groups + aliases

Technical support via phone 24h + email 24h + video call + remote desktop

Onboarding

After-sales service

Basic Migration

Max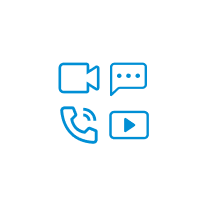 DNS configuration

Access to the monthly newsletter about changes in Google Workspace
Setting up user accounts and email groups + aliases

Technical support via phone 24h + email 24h + video call + remote desktop

Onboarding

2h consultation with AppSheets, AppScript
Technical support for AppSheets, AppScript, Workspace API
After-sales service

Extended migration

Change management
We will prepare a long-term strategy for the introduction of new tools for your organisation so that the evolution of the team's habits follows the daily rhythm of work.
Post-implementation training
Workshops for employees will help them understand the service, while training for administrators will assist them in designing a secure working environment.
Our Google Cloud Certificates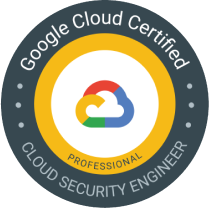 Cloud Security Engineer
Professional Cloud Security Engineer allows organisations to design and implement a secure infrastructure on Google Cloud Platform.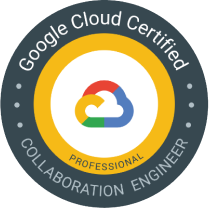 Collaboration Engineer
Professional Collaboration Engineers transform business objectives into concrete configurations, security policies and practices related to users, content and integration.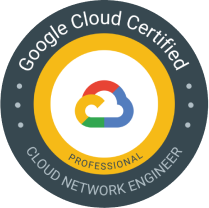 Cloud Network Engineer
Professional Cloud Network Engineer must demonstrate experience and expertise in implementing and managing network architectures in Google Cloud Platform.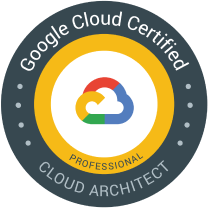 Cloud Architect
With a deep understanding of cloud architecture and GCP, Professional Cloud Architect designs, develops and manages secure, scalable and dynamic solutions to meet business objectives.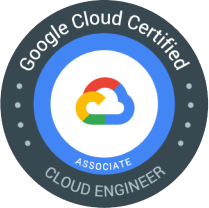 Cloud Engineer
Associate Cloud Engineers handle application deployment, process monitoring and management of enterprise solutions in the Google Cloud environment.
FAQ
Within the price of Google Workspace, Google provides customers with technical assistance without priority help. However, independently of Google support, you can ensure fast, comprehensive support in your local language. If you choose the Basic package, you can count on a team of certified FOTC specialists to help you during business hours, while from the Economy package upwards, we are at your disposal 24/7.
The duration of the data migration depends on many factors, in particular on the number of emails stored on your current mail hosting. This process can take from 15 minutes to up to 7 days (for email accounts with several million emails).
Alias is a second, alternative email address assigned to one mailbox. For example, the main account of office manager richard.smith@company.com can have an anonymous alias office@company.com. Messages sent to one of your aliases will be automatically forwarded to your main mailbox.
You can handle domains of several companies in one Google Workspace console. The first step to doing this is to divide users into separate organisations. You can then add each domain as an alias to the basic one or as separate additional domains.
Yes, every company can increase the storage capacity of specific accounts. Details can be found here.
Administrators manage settings, user accounts and billing in Google Workspace. If you're the person who registered Google Workspace domain, you are its administrator. You can assign administrator privileges to other users.
Change management with FOTC is an advanced strategy for implementing Google Cloud technologies in large enterprises. The change management plan takes into account not only technical aspects but also the preparation of the community of employees and managers so that everyone can start reaping maximum benefits from the new work tools as soon as possible.