Are you using Google Cloud? Work with us! You'll receive:

$500 to get you started and help with cutting the costs

Service and support in your local language

Help with increasing the cloud efficiency
Still, considering migration to the cloud? We can provide:

Tailored Google Cloud services and Proof of Concept creation

Full assistance with cloud migration

$500 voucher for use on Google Cloud
What is Google Cloud?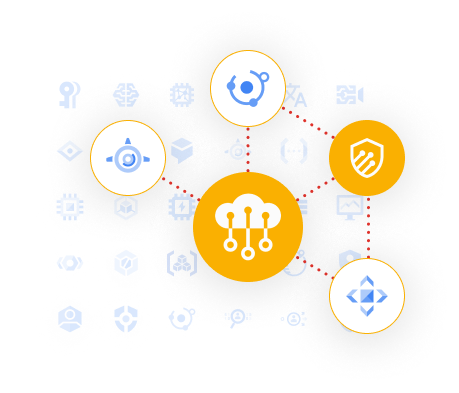 Advanced infrastructure at your fingertips
Nearly 200 ready-to-use services that you can run on-demand via an intuitive console. Virtual machines, containerised application environments, cloud databases, machine learning models, speech-to-text services and much, much more.
Instant scalability
Create and develop applications without the cost of maintaining your own data centre. Use powerful virtual machines, memory resources or GPUs and TPUs.
Match scope and scale to current requirements or let it adjust automatically – over years, as the product grows, and in seconds, in situations of increased or decreased load.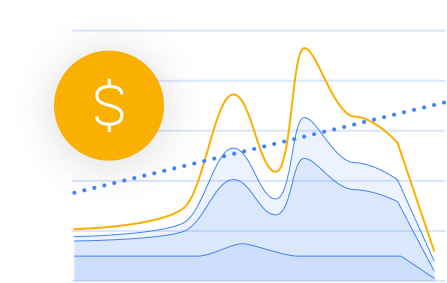 Flexible and cost-effective
Google Cloud's pay-as-you-go pricing offers automatic savings based on monthly usage and discounted rates for prepaid resources. Costs are charged on a per-minute or even a per-second basis.
Google Cloud services

Compute power and serverless platforms
Virtual machines running in Google's data centre and platforms for rapid deployments
Container orchestration
Kubernetes in the cloud and managed environments for running containerised applications

Storage and cloud databases
Scalable relational, NoSQL, key-value, or in-memory databases that fit the needs, and services for secure data storage

Hybrid and multi-cloud environment
Consistent infrastructure operations across on-premises data centres and multiple public clouds

Security and access control
User and application authorisation, data encryption, firewalls, cyber-attacks and data loss prevention

Work automation tools
Optimisation of testing, debugging, and implementation processes with developer tools
Google Cloud

for industries
Every industry has its own challenges, difficulties and requirements. Along with Google Cloud services dedicated to specific market segments, we support organisations in solving problems or implementing innovative ideas.
Retail & e-commerce:
scaling in response to traffic,
relevant product recommendations,
customer support through AI.

Medicine & health care:
geolocation data from Google Maps API
Gaming:
global availability and maximum performance,
scalable multiplayer game servers,
Receive $500 more for Google Cloud services than directly from Google
Get voucher
Card details are not required.
Cancel anytime.
Advantages of choosing Google Cloud
Up to twice as fast deployment processes




Maintain a high level of flexibility and agility with serverless services:
App Engine and Cloud Functions development platforms,
Cloud Run service for quick deployment of containerised applications,
Managed environment for running containerised applications, Google Kubernetes Engine.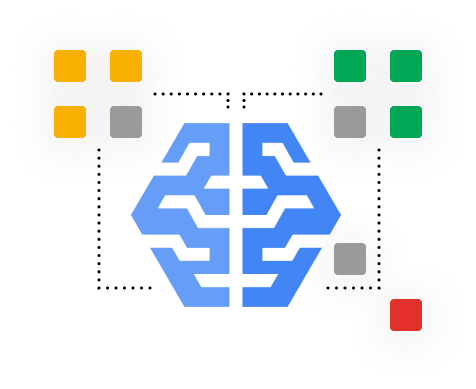 Business decisions powered by intelligent analytics
Use analytics services to turn numbers into business results. Aggregate and analyse real-time data from multiple sources, present results in easy-to-read charts, engage machine learning models to indicate correlations or make predictions.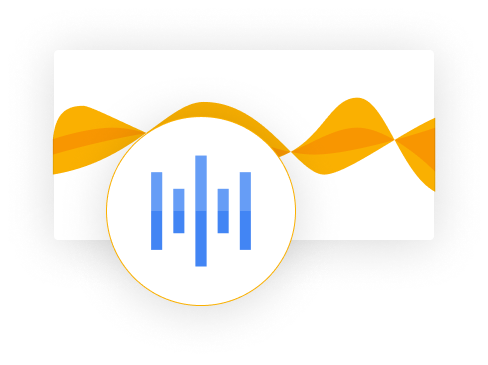 Application upgrade with ready-made ML and AI models
Use analytics services to turn numbers into business results. Aggregate and analyse real-time data from multiple sources, present results in easy-to-read charts, engage machine learning models to indicate correlations or make predictions.
See more
Data security

is our priority

Thousands of hours invested by hundreds of specialists

Encryption at rest and in transit

Compliance with various regulations

High accessibility, low risk

Convenient access control
1. Consultations
After completing the form, a certified specialist from FOTC will contact you. Together you will determine which cloud solution will be the best answer to the needs of your business. 2. Implementation
We will set up a Google Cloud environment for you or help you implement best practices to the existing one. You will receive a $500 voucher to spend on any Google Cloud Platform services. 3. Ongoing support
Once the implementation and data migration is complete, we'll begin the phase of ongoing support and training so that your business can realise the full potential of the Google Cloud with the help of experts.
FAQ
Google is a leader in cloud storage technology and cloud machine learning. Google Cloud has the best infrastructure – it has one of the largest networks that was built with the safety and convenience of users in mind. Pricing innovations like rightsizing and sustained-use discounts help deliver an average savings of 35% for many compute workloads. This makes Google Cloud much cheaper in the long run than competing solutions.
Yes, having a Google account is a necessary condition for using Google Cloud – it serves as your login to the Google Cloud administration console.
There is no single fixed price for Google Cloud services – fees are charged on a per-second and usage basis. Our 500 USD voucher will cover the initial costs of use, so you can safely test the service. No advance charges or long-term commitment is needed - you pay for what you use and as long as you like it. Ask our Google Cloud Architect for more details - contact us.
You can set budgets and spending limits in the administration console. Per-usage billing allows you to conveniently scale your business – you don't pay for the time when your application does not work, and in periods of heavy use you always have enough cloud space. This payment model works similar to the electricity and telephone bills in your company.
Security is a basic business value that Google offers – that's why it has introduced a number of procedures that help control data security (including encryption, advanced authorisation, access control, access logs, etc.) In addition, Google Cloud regularly undergoes security audits that check compliance with the standards: SSAE16 / ISAE 3402 Type II: SOC 1 SOC 2 SOC 3 public audit report ISO 27001 ISO 27001 ISO 27017. ISO 27018. PCI DSS v3.2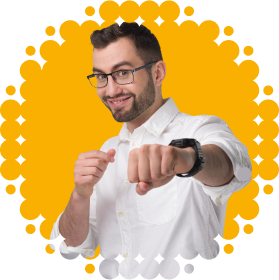 Your idea


+ our expertise

We support companies in migrating or constructing a cloud product and in using the services effectively at the lowest possible cost.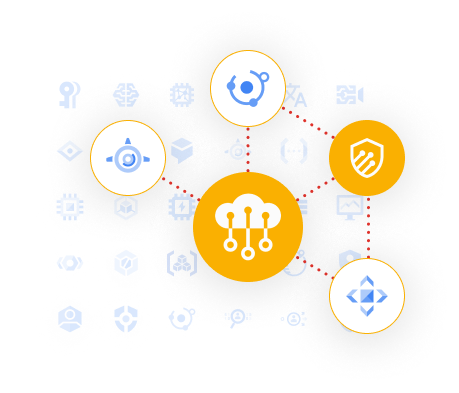 First steps on Google Cloud
Would you like to implement your idea in Google Cloud? We will support you in selecting the right services and in building a Proof of Concept cloud infrastructure that will scale with your business.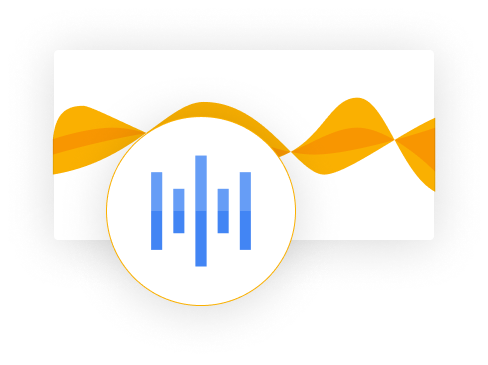 Migration to Google Cloud
We will walk you through each stage of the migration to the cloud: from a thorough analysis and goal setting, through the selection of infrastructure components, development and implementation of the plan, to process optimisation and staff education.
See more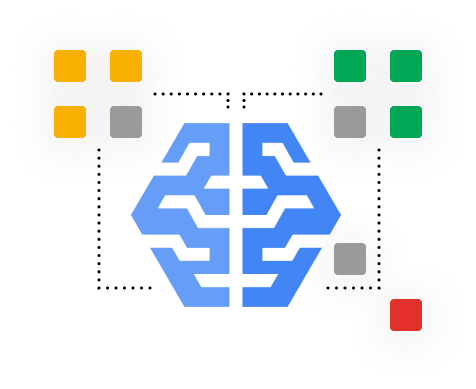 Increase cloud adoption levels
Are you already using cloud services but want to increase application performance, accelerate development or reduce infrastructure maintenance costs? We can help you develop a cloud architecture reengineering plan and make sure it is implemented effectively.
Contact us

Free credits
We give our customers a $500 voucher to use for any Google Cloud services and provide financial support during the migration and PoC build process.

Use discounts
We reduce the cost of the most popular Google Cloud services by up to 70% with Committed Use Discounts and Sustained Use Discounts.

Infrastructure audit
We suggest changes that reduce the cost of use without compromising quality or increase efficiency while keeping the bill at the same level.
Our Google Cloud certificates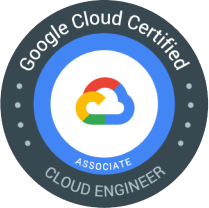 Cloud Engineer
Associate Cloud Engineers handle application deployment, process monitoring and management of enterprise solutions in the Google Cloud environment.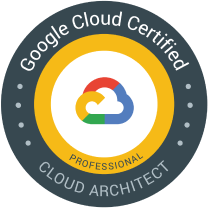 Cloud Architect
With a deep understanding of cloud architecture and Google Cloud, Professional Cloud Architect designs, develops and manages secure, scalable and dynamic solutions to meet business objectives.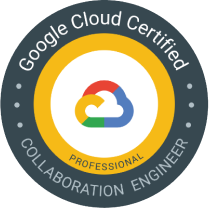 Collaboration Engineer
Professional Colaboration Engineers transform business objectives into concrete configurations, security policies and practices related to users, content and integration.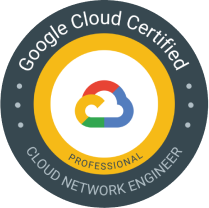 Cloud Network Engineer
Professional Cloud Network Engineer must demonstrate experience and expertise in implementing and managing network architectures in Google Cloud.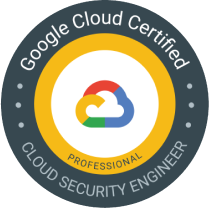 Cloud Security Engineer
Professional Cloud Security Engineer allows organisations to design and implement secure infrastructure on Google Cloud.
Learn about opinions on the cooperation with FOTC
The best supporters of our brand are representatives of companies we have assisted in the process of implementing solutions from the Google ecosystem. Read what they say.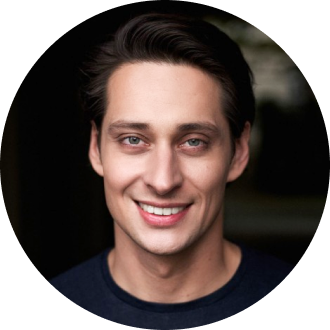 Piotr Pisarz
Co-Founder and CEO at Uncapped
Thanks to the collaboration with FOTC, we pay less for the same Google Cloud services and use a more convenient payment method. We can also rely on technical support, both for ad hoc requests and larger projects. Having such a partner, we can even more benefit from Google Cloud technologies and Google Workspace applications.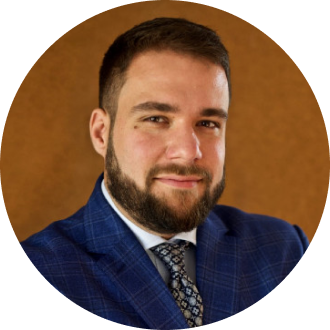 Kamil Kik
CEO Pakersi.pl
The first licenses were implemented in direct collaboration with Google, but we later discovered that there were rebates and technical support associated with using the local partner's services. It is good to know that there is someone who can always offer support in Polish language, with new challenges related to the use of the service.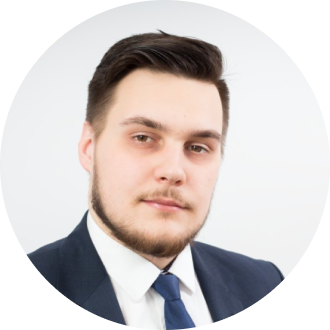 Wiktor Krzeszewski
Chairman of the Board TechOcean
FOTC was the first partner with good prices and technical support. There have never been any major problems with Google Workspace, but we could always call and ask about configuration issues.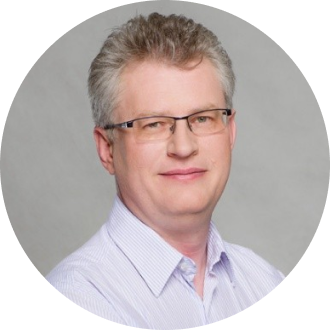 Piotr Buszka
Co-Founder w feeCOMPASS
Google Cloud services allow us stress-free scaling of the system, which also translates into business scalability. Thanks to the high availability of infrastructure and monitoring of service efficiency, we can in good conscience establish cooperation with large customers, who have high expectations.
FAQ
Yes, it is. Google Cloud offers several options for hosting a WordPress website, e.g., using the Compute Engine virtual machines service, the serverless App Engine platform, or the Google Kubernetes Engine container orchestration platform.
Google Compute Engine is one of the basic components of Google Cloud. It's an IaaS (Infrastructure as a Service) service - it enables users to build many virtual machines that can take on some or all of the burden of computational processes in your company.
Google always strives not to remove previous functionalities when adding new functionalities. Stability is very important for large enterprises - Google takes this into account when planning the development of its services. All significant changes are communicated in advance.
Your data is always at your disposal. Google offers a set of tools (here) that will help you gather all the information from the cloud before you stop using it.
$500 voucher

for Google Cloud services
Get free access to all cloud services with the voucher. Test Google Cloud yourself or with the support of FOTC certified professionals.

For every company
Anyone can use the credits – freelancer, startup, medium or large organisation. The only condition is to have a registered business.

Valid for one year
The voucher is valid for 12 months or until the promotional funds are used up. You can conveniently monitor your consumption level in the Google Cloud console.

Any Google Cloud services
You can use the credits for virtual machine power or cloud storage, as well as for BigData analytics services, an IoT platform or ML/AI models.
FAQ
In order to receive a voucher, you must have a registered business and sign a contract with FOTC.
You can use the free credits for any Google Cloud services. The 500 USD voucher does not cover payments for other Google products - it is not possible to use it to pay for Google Maps Platform, Google Workspace, or Google Ads services.
You can't use those credits at the same time. However, you can establish cooperation with FOTC and get a 500 USD voucher after using the credits from Google Cloud.
Once the agreement is signed, FOTC Cloud Architect creates a dedicated sub-account with 500 USD credits that appears in your Google Cloud console. The administrator from your organization links the selected project to the billing account and you can use the voucher from then on.