Google recently introduced Chrome OS Flex, a new version of Chrome OS intended for businesses and schools. Even more, Flex was presented as an environmentally friendly software that can be installed and run on almost any device, giving your old PCs and Macs another run for their money.
Chrome OS Flex can help you resurrect old devices and experience modern computing with proactive security, fast deployment and improved productivity. Discover more about this new Chrome OS in the following article and see if it's a right fit for your business and your team's workflow.
What is Chrome OS Flex?
Chrome OS Flex is a fast, secure, cloud-first and easy to deploy operating system for Macs, Linux and PCs, using the same code as the classic Chrome OS. This new Flex operating system can be installed on any computer, not only Chromebooks, making it easy to deploy across your fleet of existing devices.
Read also:
By installing Chrome OS Flex on older devices, you can make them once again a secure work environment, increase their performance and manage them from the cloud. It is a solution for anybody in the search of a cloud operating system, easily bootable from a USB drive and ready to install in just a matter of minutes.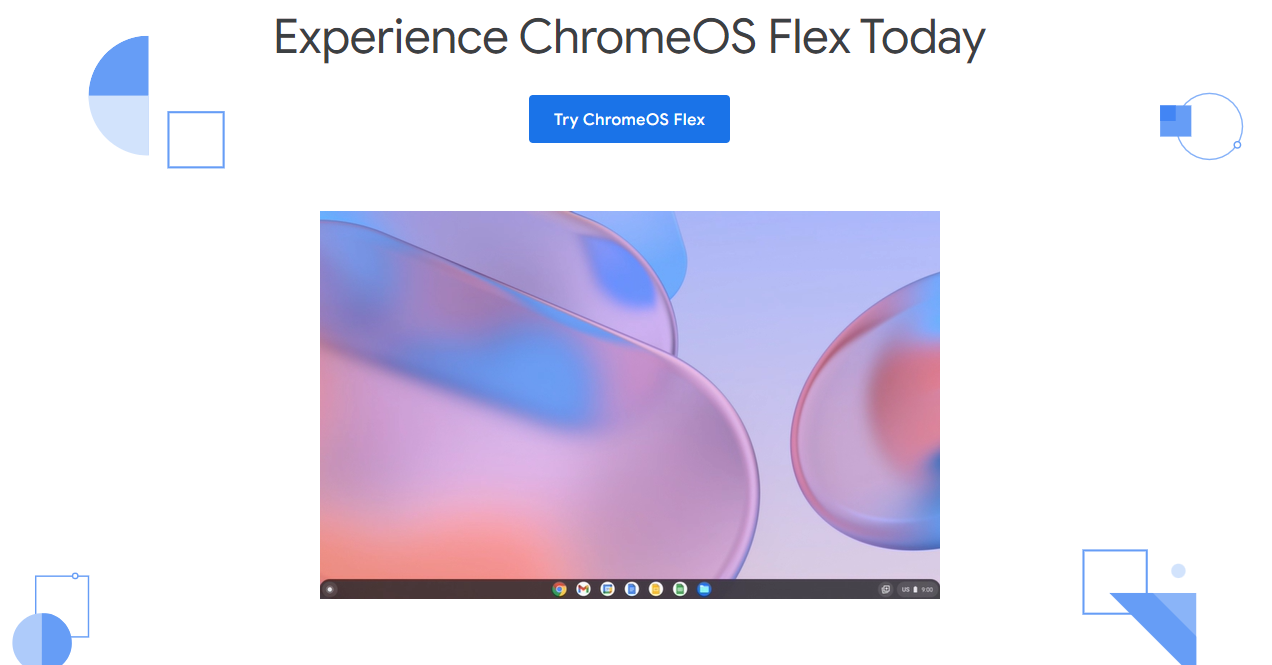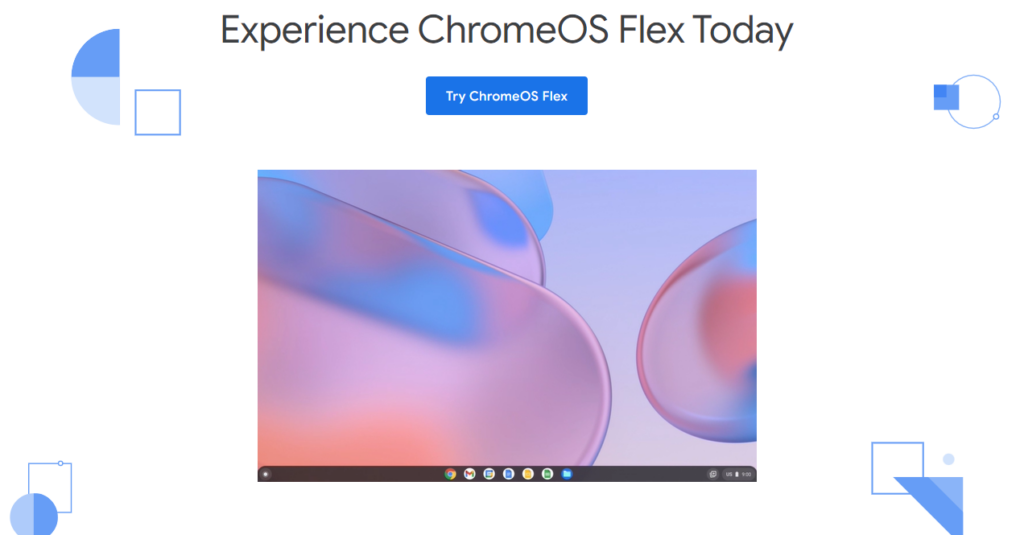 With Chrome OS Flex, your device will have pre installed productivity applications like Chrome browser or Google Workspace apps like Gmail, Calendar, Docs, Sheets or Keep. Furthermore, with this OS, you will be able to update applications in the background, diminish downtime, stay protected from viruses, ransomware or phishing or use sandboxing technologies.
Why should you use Chrome OS Flex?
Besides giving a new sustainable lifeline to an old computer fleet, installing Chrome OS Flex can help you experience quick and safe work logging in and a snappier performance from your devices. Here are some of the security and manageability benefits of switching to Chrome OS Flex.
Proactive security. This operating system provides protection against cyber threats, including ransomware, malware or employee errors like lost or stolen devices.
Fast deployment and easy management. Chrome OS Flex can be rapidly deployed via USB stick or through your organisation network, syncing to devices almost immediately.
Modern work experience. A fast OS that won't slow down computers, will run background updates and improve actual work performance of the web apps.
Improve feet sustainability. Reduce e-waste, energy consumption with a modern OS, while experiencing lower total cost of ownership.
Installing Chrome OS Flex on an old device – how to?
Ahead of the installation, do check to see if your device model is compatible with the OS, you can see the list of computers over here. Secondly, to install ChromeOS Flex, prepare a device to download and create the USB installer, an USB device of 8 GB to serve as your bootable USB drive.
Minimum device requirements for the laptop that gets the Google Chrome OS Flex are:
Architecture: Intel or AMD x86-64-bit compatible device
RAM: 4 GB
Internal storage: 16 GB
Bootable from USB drive
BIOS: Full administrator access. You'll need to boot from the ChromeOS Flex USB installer and make some adjustments in the BIOS if you run into issues.
Processor and graphics: Components made before 2010 might result in a poor experience.
Note: Intel GMA 500, 600, 3600, and 3650 graphics hardware do not meet ChromeOS Flex performance standards.
Learn how to install Chrome OS Flex in the following guide:
Step 1. Install Chromebook Recovery Utility as an extension in your Chrome browser.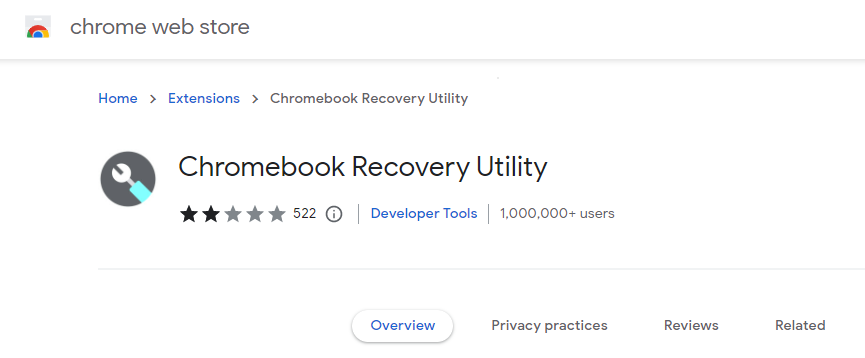 Step 2.
Turn on the extension. At the top right of your Chrome browser window, click Extensions > Manage extensions. Toggle the Chromebook Recovery Utility switch to the right. Click on the extension icon to open the pop-up.
Step 3. Build the USB installer.
Launch the extension.
Click Get Started.
Click Select a model from the list of devices.
Find and click Chrome OS Flex as a manufacturer.
Find and click Chrome OS Flex as a product.
Click Continue.
Insert your USB drive when prompted.
From the dropdown menu, select your USB drive. Click Continue.
Click Create now.
Remove your USB drive from the device when receiving the message about recovery media being ready.
Step 4. Boot your old device using the USB installer.
Make sure your device you want to run Chrome OS Flex on is completely powered off.
Insert the USB installer in the intended device.
Boot your device from the USB drive and select it as the boot from the one-time boot menu, BIOS or UEFI menu.
Step 5. Install your Chrome OS Flex, replacing the device's existing OS. You can temporarily run the OS from the USB installer, but Google recommends installing it fully.
Step 6. That is it, you now have fully installed Chrome OS Flex on your old device.
To further enroll the device, when you reach the sign-in screen on your now ChromeOS Flex devices, access Google Admin console.
Chrome OS Flex – Pros and cons of using it
The lighter and faster Chrome OS Flex has now positioned itself as a web operated operating system with fast access to web applications and virtualisation. Some of its other strengths are less power consumption, helping business in preventing attacks and data leaks and the ability of trying it for free, without costs or commitment.
In addition to running all the standard web-based stuff, Chromebooks can also access Google's entire Play Store and run almost any Android app. On top of all Windows apps, many models already have the ability to run Linux apps as well. At the same time, Chrome OS Flex devices do not support Android apps, although Google does it on many Chromebooks.
At the same time, Chrome OS Flex, an OS that recently moved on from beta version, still has some work in progress features. All in all, Chrome OS Flex is missing some of the Chrome OS functionalities that are usually available on Chromebooks.
Read also:
One other big downside of this operating system is that it does not support Android applications or Google Play. Therefore, you will not be able to use them as you would on a regular Chromebook on Chrome OS.
At the same time, Chrome OS Flex is currently in early development and access, but as soon as it will reach its stable version, its support and settings should have little to no complaints left.