At FOTC, we want to make the entire team feel comfortable and safe in the workplace. Recently, in the face of a sudden increase in employees, we have moved to a bigger and more conveniently located office. To maximise our employees' comfort, we also gave them the freedom to choose where they wanted to work. Every employee can choose to work remotely. In response to recent events related to the coronavirus epidemic, FOTC's management decided to go a step further and switched to 100% remote work on 11.03.2020. The safety and health of the entire team are our priority.
How does FOTC organise remote teamwork?
Cloud software allows working from anywhere in the world, and FOTC has established efficient frameworks for remote work since day 1. The company can hire people from many different European countries thanks to it. In this post, I'd like to introduce a few solutions and tools that support the productivity of my team and the entire company.
Tools from the Google Cloud ecosystem
A Google account is the centrepiece of remote work in our company. Thanks to Single Sign-On, logging into the account gives us access to all the necessary tools for remote work.
Google Workspace, also known as Gmail for business or Google Workspace, is a suite of office applications that supports us in almost every task.
Gmail uses our custom company domain and is the essential tool allowing us to stay in touch with people inside and outside the organisation. We use emails for communication with clients, colleagues, and business partners. Gmail works on every device we use at work, both in the browser and as a mobile application.
Google Drive – working in the marketing department, I find it hard to imagine that some employees could keep essential assets (video, graphics, logos, offers) only on the hard drive. With Google Drive, we can access all the files from a shared drive at any time and easily keep track of permissions.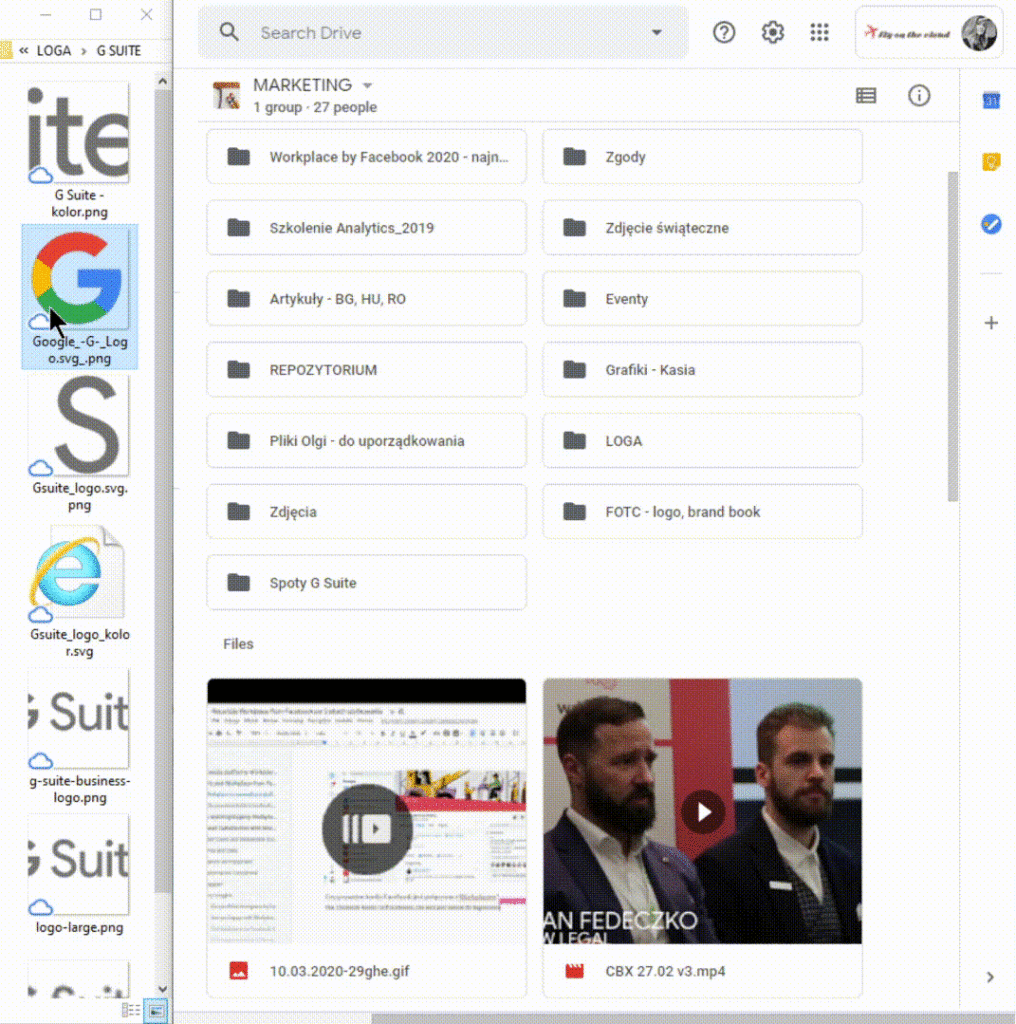 Document editors – collaborating with your colleagues on a document in real-time is a game-changer. In Docs, Slides, Forms and Sheets, users can view, edit, or comment on files no matter where and what device they are using. You can chat with everyone who is currently editing from within each file. I think this is one of the most important functionalities of the programs we use in the team.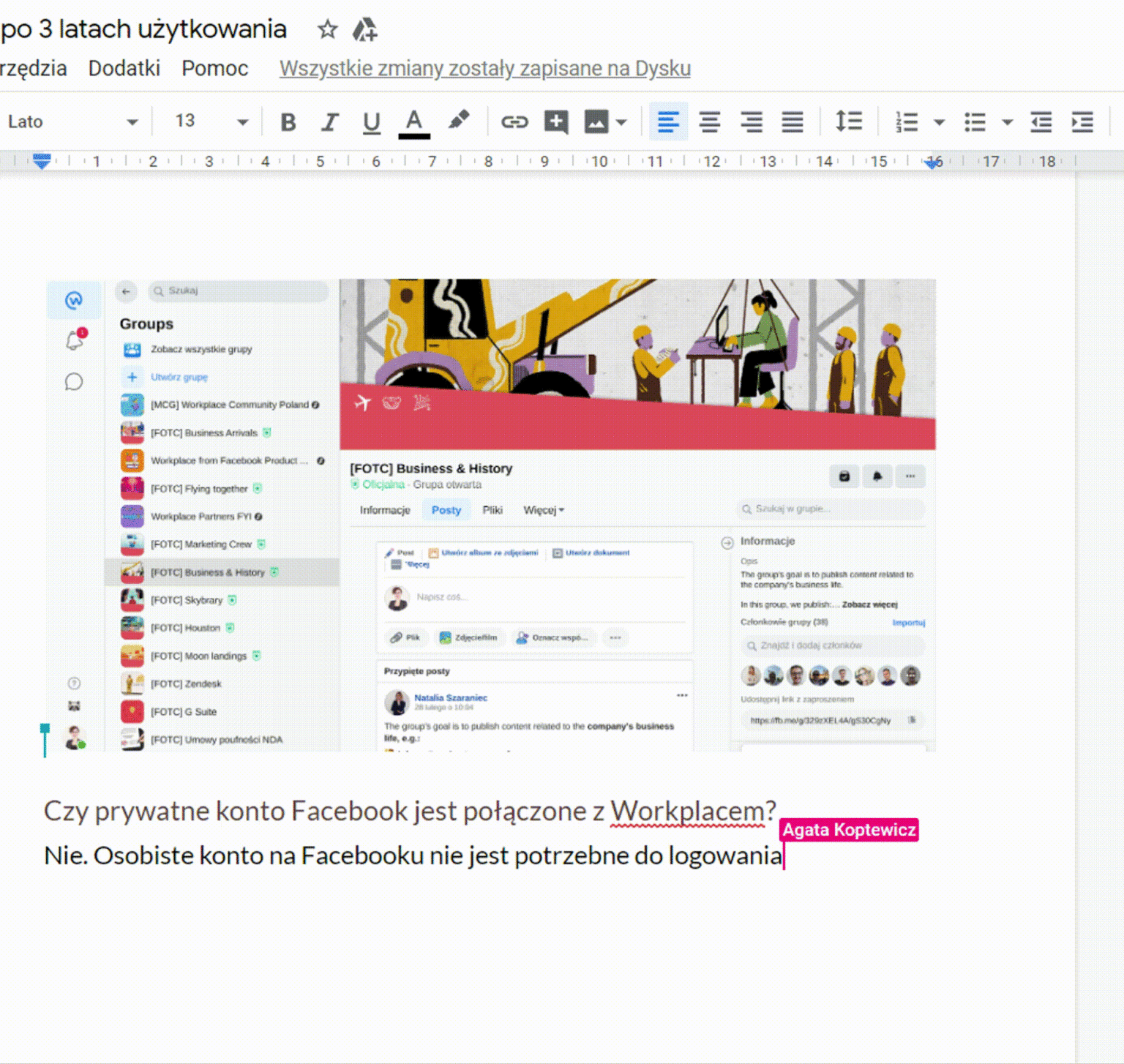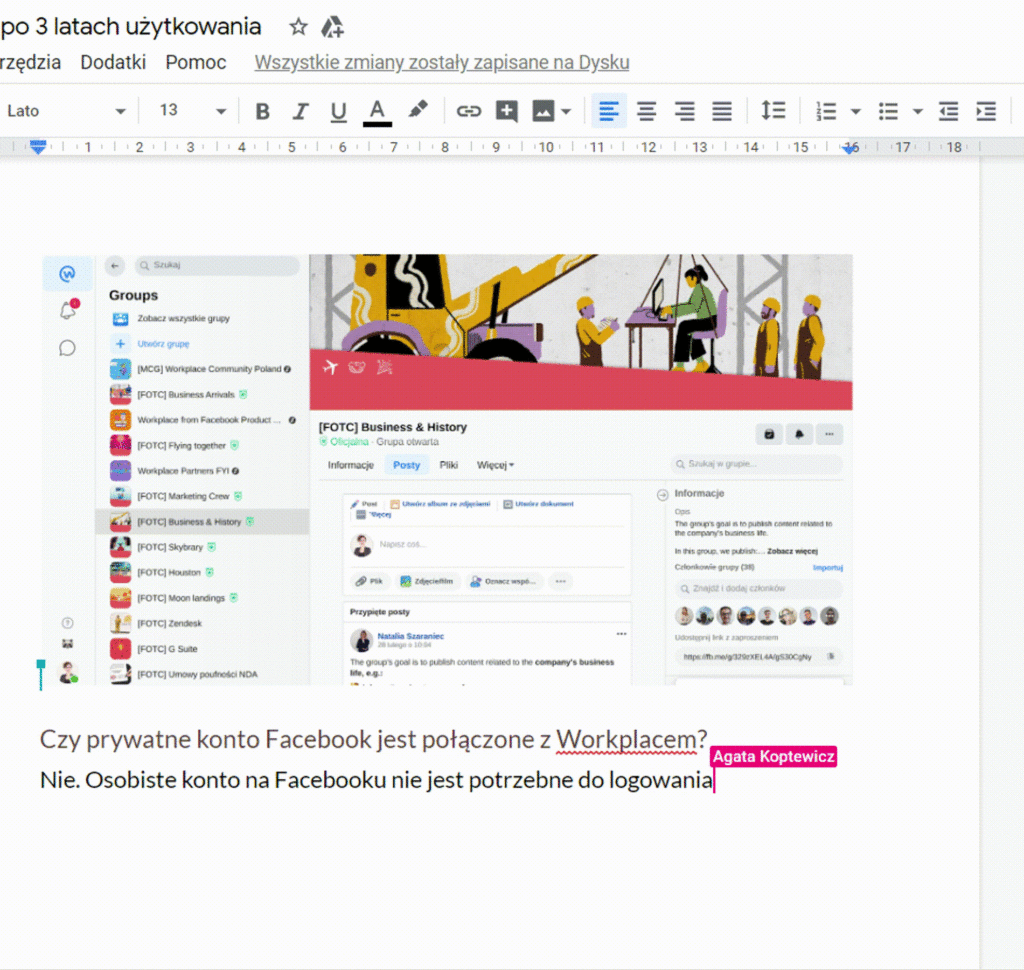 Organising meetings, video calls and chats
Office work in every industry is typically associated with dozens or even hundreds of meetings held monthly. We use Google Calendar to ensure we don't miss a single event. We can schedule meetings with colleagues, clients and service providers, i.e. representatives of Google, Meta or Zendesk.
By sharing calendars, we find out our colleagues' day plans. We can reserve resources and schedule meetings on a date that will suit all participants.
Google Meet and Chat are communicators that come in handy during remote work. We use them to conduct weekly videoconference sprints with colleagues. The Google ecosystem is open and integrated with external services, so we can also use Google Meet to discuss offers with the customers who do not use Google Workspace. The entire FOTC crew also remains connected on Google Chat, where we discuss current issues and share files.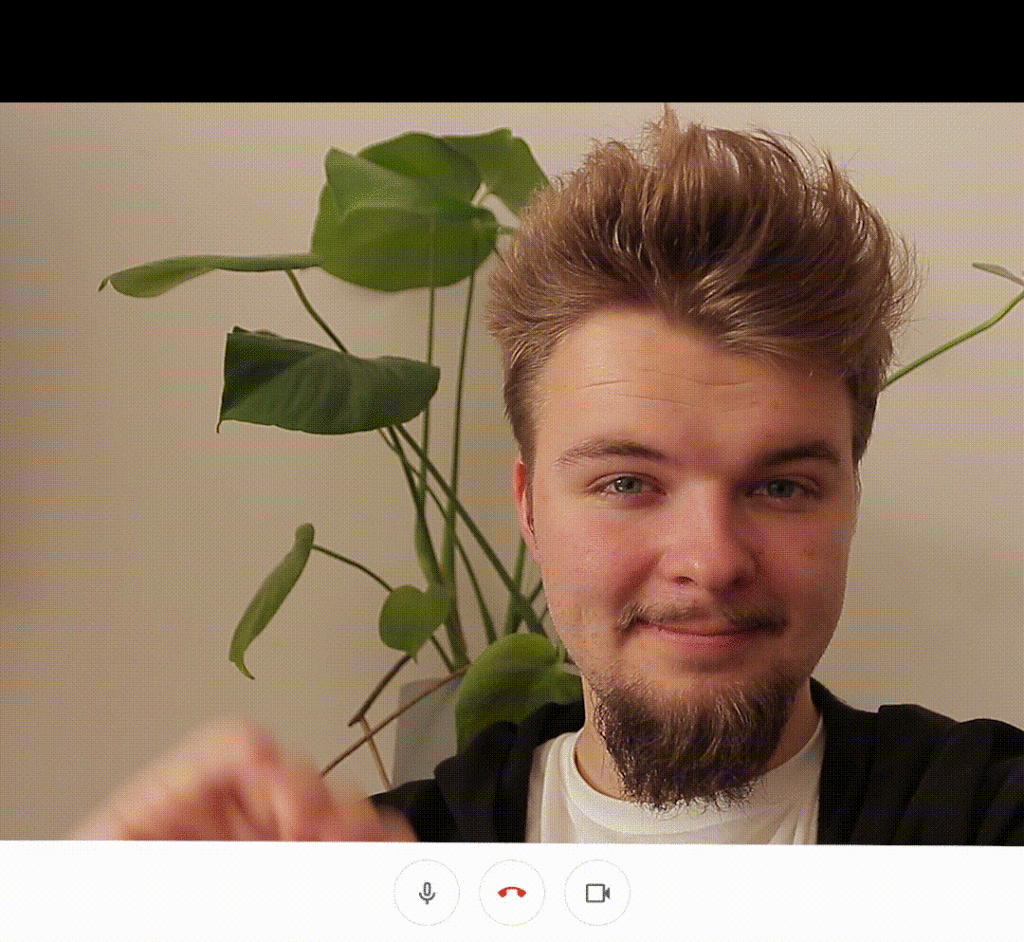 See also:
Google and Facebook applications for business – a great match
Workplace from Meta is a solution for companies. It combines the simplicity and familiarity of Facebook with features designed for business and perfectly complements cloud applications offered by Google.
During remote work, we use this platform for company-wide communication in remote work by publishing posts in various groups. Users can comment and respond to the posts just like they do on social media, so each post generates engagement within seconds of publication. Workplace is a platform for internal communication, but it also allows cross-company groups, including employees from a partner organization. Just-in-time communication on the forum has proved beneficial for the company's functioning, significantly improving the work of the board and the HR department.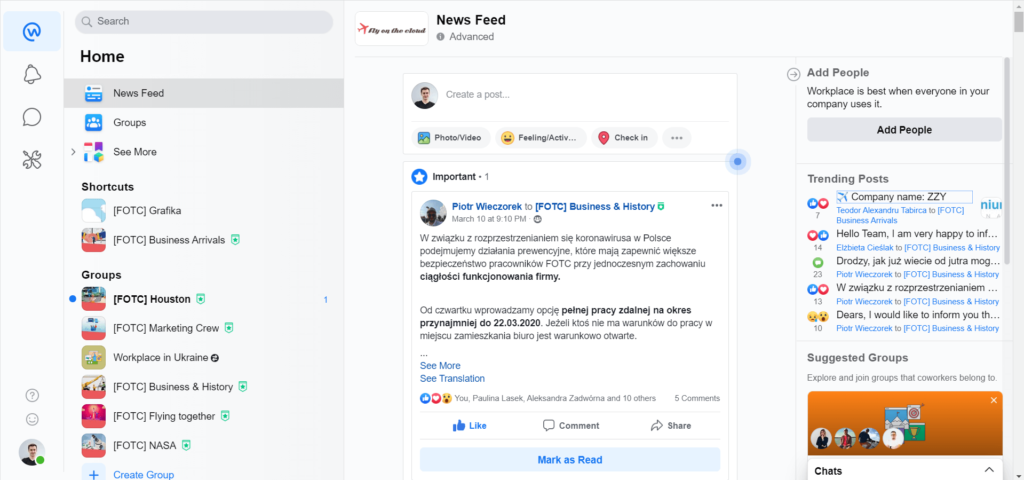 Customer service and sales
Zendesk is a platform used by technical support and sales staff in FOTC. With the Zendesk Support app, our customer service can offer the same quality even when the employees work from home.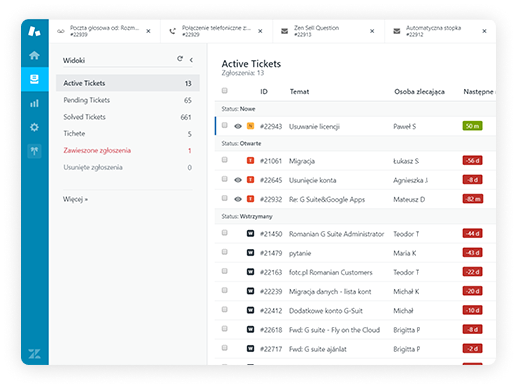 Each user can respond to requests and inquiries from our company's potential and current customers from any internet-enabled device – Zendesk is another tool that works in the cloud.
Importantly, Zendesk is a suite of applications that, in addition to solutions for the technical support department, also include a CRM system called Zendesk Sell. Sales and marketing representatives use it to keep track of all the events in a relationship with a customer. It ensures seamless collaboration of the departments regardless of the circumstances. Every employee who has access to the system gains direct insight into all information about potential clients the team has collected.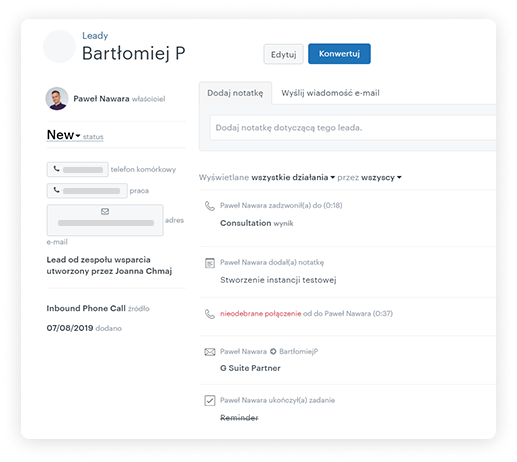 Hardware under control
To enable remote work, we had to equip employees with software and reliable, portable hardware. At FOTC, we use a fleet of Chromebook laptops based on the Chrome OS operating system. Each of these devices is remotely controlled by our administrator through the Google Admin console.
To access all the tools described above, you need to log in to your Google account on your work laptop. If the device is stolen or lost outside of the office, the administrator can immediately take action to protect the data stored on it. The first step in this situation is to log out the user and wipe the device's disk. Admin can do all this remotely, thanks to Chrome Enterprise management licenses.
Two-step verification
Another vital piece of equipment that ensures data security is a physical two-step verification key. These devices look like flash drives, but they don't store any data except a digital ID. Logging into a Google account on a new device requires inserting the security key into a USB port. Google immediately checks it the device ID matches the one assigned to the account, and only then the user gets access to the company's data.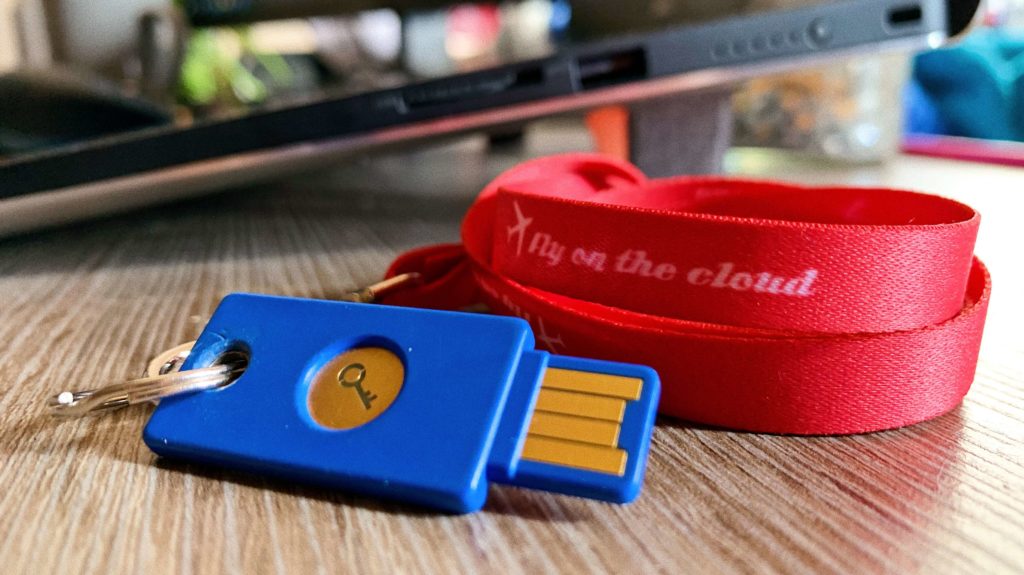 Project management
Trello is an application that we use to manage both long-term projects and current projects (not only in Marketing). The application interface reflects the Kanban methodology: it contains three basic cards between which we can transfer tasks depending on their status: To do, In progress, Done. Trello allows us to manage our work better and quickly assign a task to the right person.

Other tools
Evernote – an application that (just like Google Keep) allows to create notes and display them on any device. Using a special Evernote add-on for Gmail, you can connect the application to Google Workspace. Transfer emails or selected fragments from Gmail to Evernote and then use them to create notes or task lists.
Slack – our communication tools are as diverse as our client base. To meet the needs of our business partners, we try to use the applications they are used to. For communication, whether in the office or remotely, we use Slack. Like the messengers described earlier (Google Chat and Workplace Chat), it enables messaging and exchanging files between colleagues.
Toggl – a few people at FOTC have a salary based on the number of hours worked. You can track your work time in Google Calendar, but it's certainly not as convenient as keeping records via Toggl. In Toggl, we can assign individual employees or entire teams to a project. Everyone can monitor the time of their work on an ongoing basis. All the data collected by this tool is later available in reports that employees provide to their superiors.
The above list of tools that I have personally tested will undoubtedly meet the needs of small, medium, and large organizations that have decided or are considering remote work in the face of the pandemic.