What is the root of the reluctance of some businesses to undergo digital transformation and move to the cloud? Established companies may be so used to the current solution that the prospect of making a fundamental change sounds intimidating and unnecessary. New businesses that are just sprouting also aren't immune to the impression that keeping dedicated servers is safer and more convenient, even if more costly than the cloud. In both cases, the awareness of issues with legacy infrastructure that using Google Workspace office productivity apps can solve can give executives a gentle boost of confidence in the face of changes.
If you don't know yet what Google Workspace (formerly G Suite) is and how it differs from a free Gmail account (that you probably already use privately), then take a glance at this article first. But if you're already familiarised with the concept of business Gmail accounts, storage, web productivity apps, and admin panel, let's plunge into an explanation of common issues that Google Workspace can solve.
6 troubles with on-premise servers and local software that you can get rid of thanks to Google Workspace
If you've been using local infrastructure and software for some time, then, as a system administrator, you must already be pretty accustomed to the necessities such as:
making sure that physical servers and devices are safely stored and guarded against theft whenever employees are not using them;
checking for available software updates and interrupting daily workflow to install them manually;
ensuring network allowances for remote access to company resources if an employee is working from home;
worrying about a complete lack of control over data stored locally on phones and laptops in case of loss of the device;
implementing and maintaining the archive and backup solutions to have an emergency data storage in case of eDiscovery or disaster recovery;
upfront investments at the start of running the business and during any attempt to scale it up. Also, stomaching loses if there's a need to scale down temporarily.
So if you'd rather not have these problems, consider the solutions built in the Google Workspace.
Solution #1 – No responsibility for physical infrastructure
With SaaS productivity tools, the service provider takes care of the physical servers. In the case of Google Workspace, Google Cloud is responsible for protecting the infrastructure from theft, damage or environmental factors.
Currently, cloud solutions developed by Google are backed by 23 data centres containing millions of servers.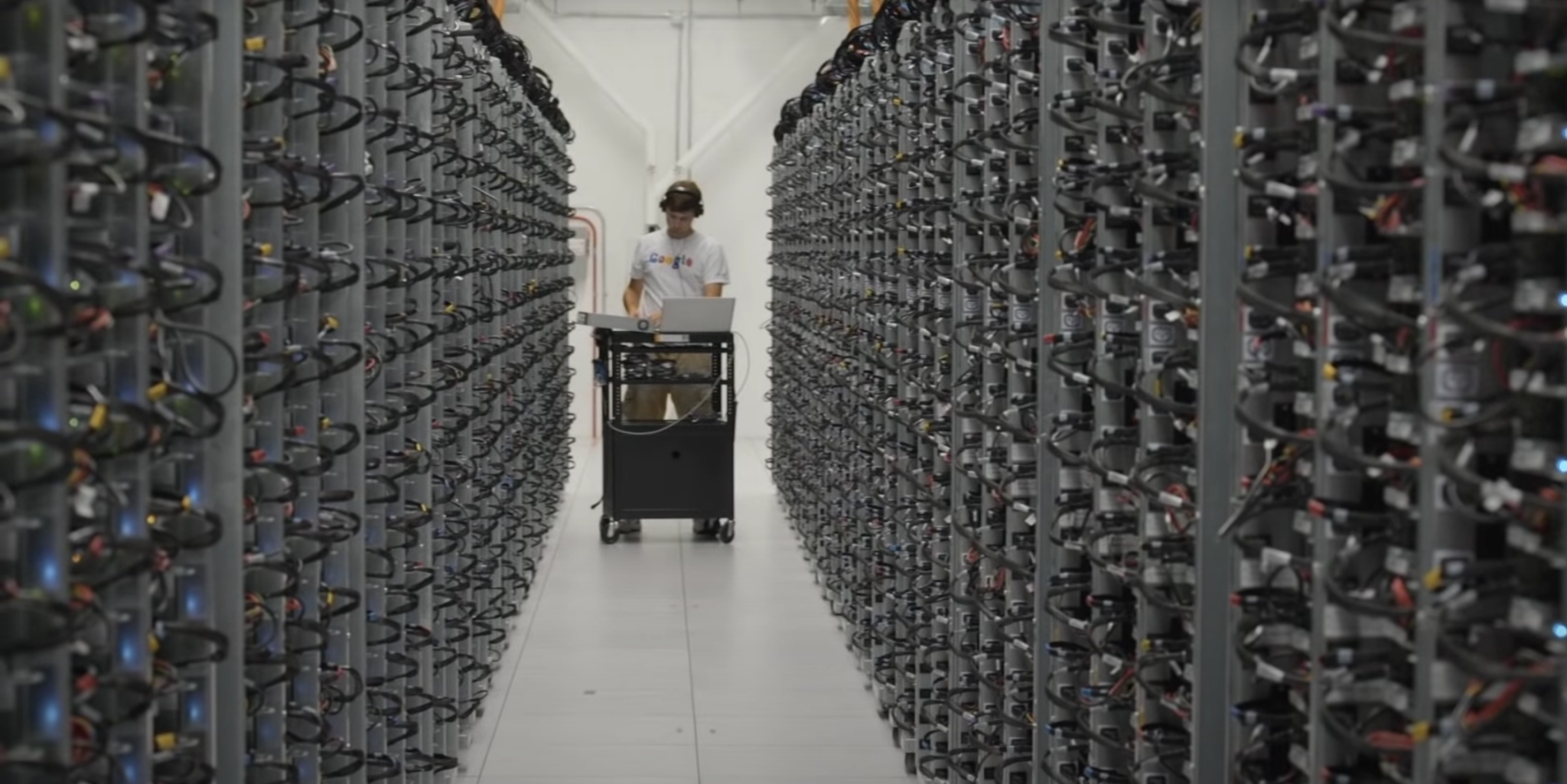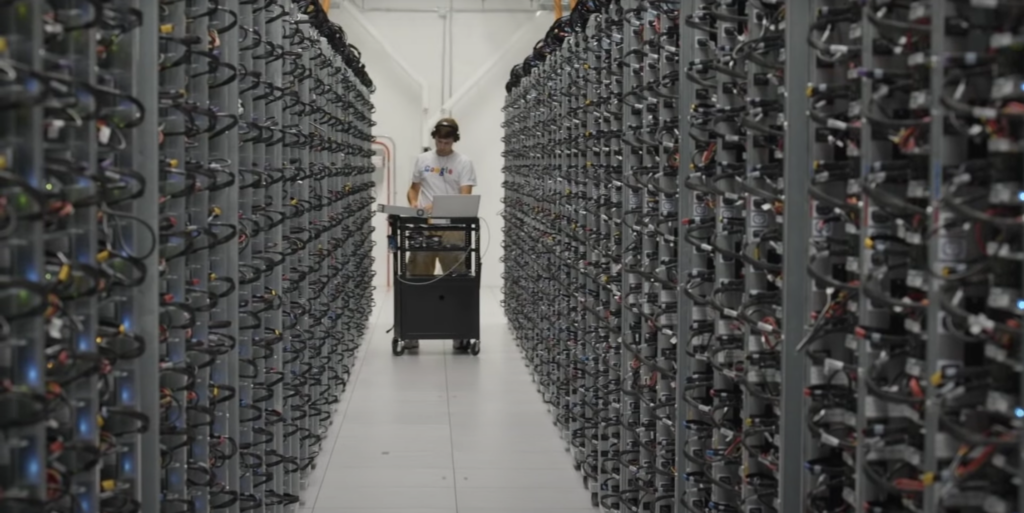 Cutting-edge technology and strict access protocols protect all that hardware. Very few people had an opportunity to set foot inside these buildings as they are heavily guarded and monitored. Only a handful of Google employees with the highest security clearance maintain the servers directly and the data stays encrypted in the process. Privacy is a top priority to Google Cloud.
Few companies could afford to get close to the infrastructure security standards that Google upholds – but luckily, most don't have to. Renting the capabilities of Google know-how, hardware, and staff is now a viable option worth considering.
But what to do if you're developing a business in a heavily regulated industry and need not only strict security precautions but also control over the data residency? There's a configuration in Google Workspace Enterprise Plus designed just for companies like yours. In this edition of the service, an administrator can choose a data region in the Google Admin console to ensure that all the work files and emails will be processed within a specific geographical area.
If you're interested in learning more about features of Google Workspace that can help you stay in line with regulations, check out the article:
Solution #2 – Software is always up to date by design
Cloud-based apps in Google Workspace are updated gradually and without any downtime during the deployment of new features.
Each time you log in to your work Google account, you can notice subtle changes in the user interface or prompts about new functionalities of file editing apps. But don't worry if you dismiss one of such bubbles too soon without reading it. If you're interested in looking through the recent alterations, each app provides users with a complete list and links to in-depth explanations.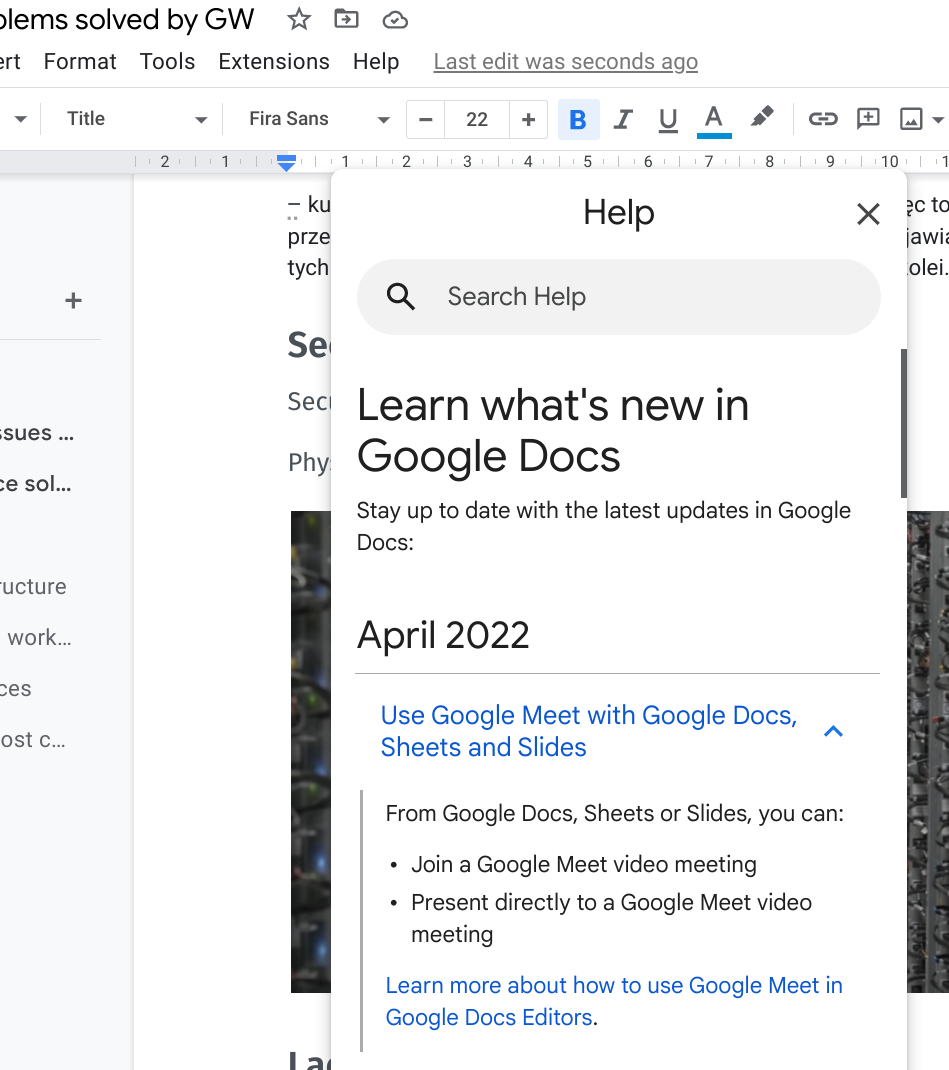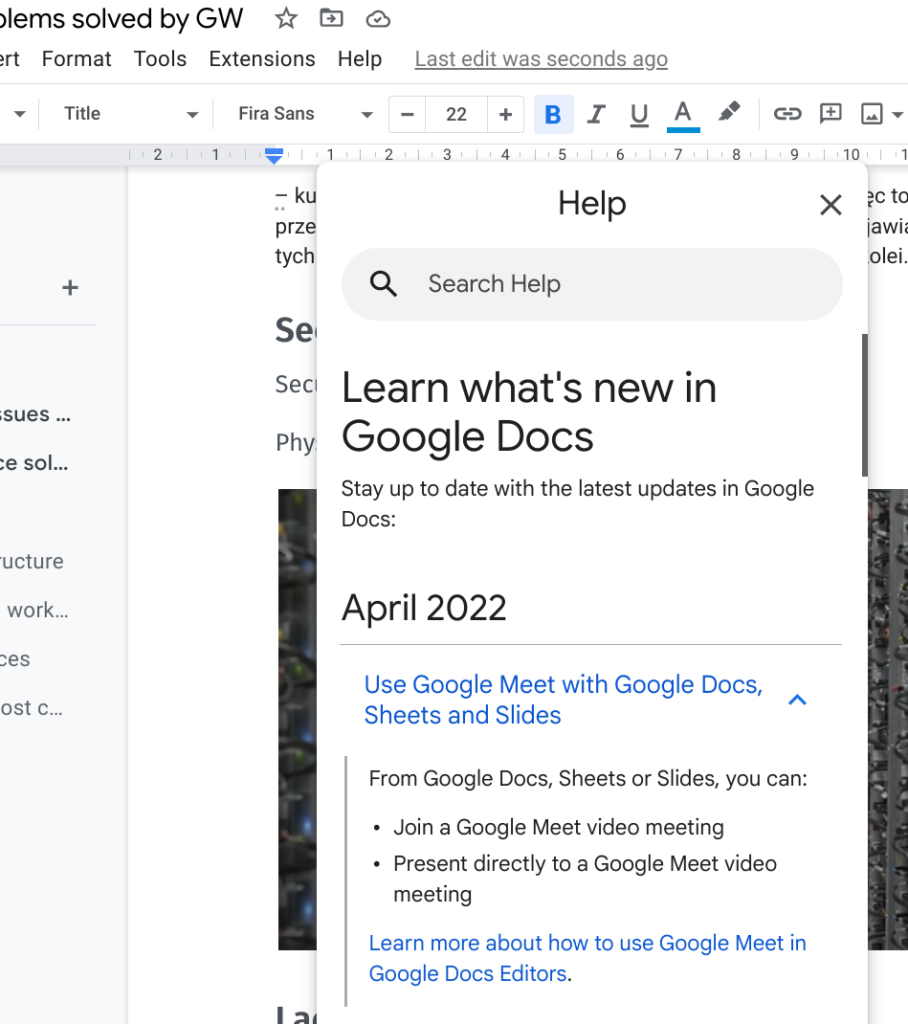 This transparent approach to updating web apps ensures that you will never feel lost in the interface while always having access to the newest design solutions and options.
Incremental updates in the background also allow Google to respond to emerging business needs immediately. Case in point – the pandemic. During just a few first months of the social isolation, Google Meet, from a helpful addition, became one of the most used apps in the online work environment of millions of companies that switched to remote. This trend didn't go unnoticed. Google wanted to make safe remote communication in uncertain times as convenient as possible, so it swiftly decided to increase participant limits, make Google Meet free for private users, and introduce an array of functionalities that facilitate education and teamwork via video conferences.
Before the end of December 2020, users of Google Meet have been equipped with new features, such as:
background blur or image,
live captions,
low-light mode,
noise cancellation,
virtual hand raising,
Q&A and polls,
breakout rooms,
extended number of tiles in view,
and many more. Google Meet was also tightly integrated with Gmail, Calendar, and file editor apps, so you can jump on a quick call from anywhere. Such a swift and fluid evolution wouldn't be possible with local software.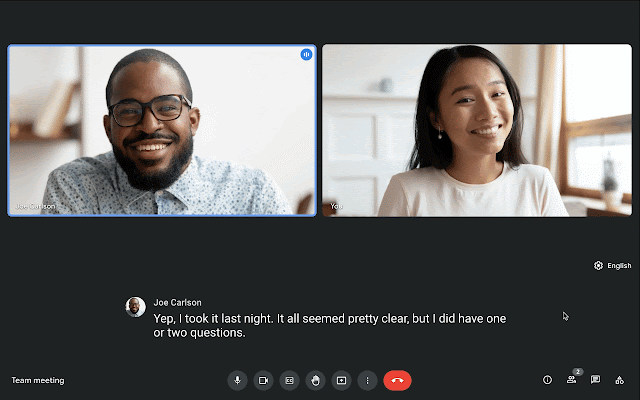 Solution #3 – Unobstructed remote access and teamwork
With cloud office productivity apps, your employees can access all the files and tools needed for everyday work from any device connected to the internet. Data in Google Workspace is synchronised in real-time to ensure full mobility. Whenever you open a sales summary file in the Google Sheets mobile app on your iPhone, you will see the exact same contents of the table as your coworker who is currently editing it at the office.
On the top of this instantaneous actualisation of data, there's a rich set of features that allow many users to collaborate on a single file, like the ability to:
leave comments on a specific fragment of the text, image, or spreadsheet cell,
tag colleagues and assign them tasks,
suggest changes that can be accepted or dismissed by a chosen person with a single click,
use smart chips to insert contacts, links, dates and dynamic content inside the file,
control the level of permissions for each collaborator,
use in-file chat to consult with people who are currently editing,
share the file directly in a Google Meet video call,
send and receive important documents for review and approval,
Google apps register the history of changes and comments so you can always restore a previous version of the file when someone makes a mistake.
Remote access and efficient work are possible also without a stable connection to the internet. If you anticipate problems with connection, you can make your files available offline.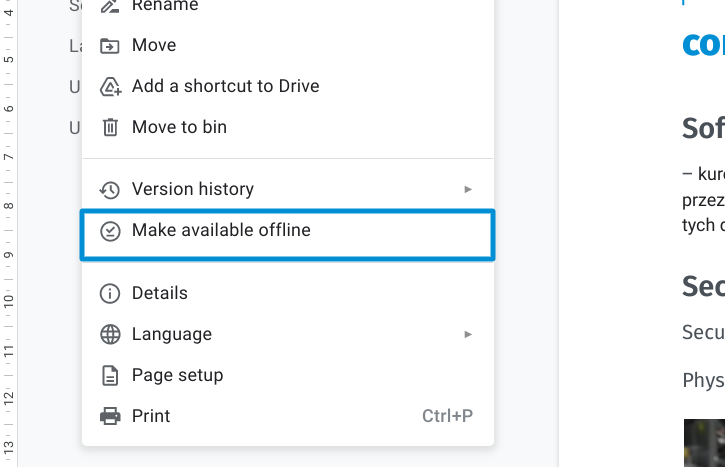 Solution #4 – Taking control over data on mobile devices
All the features mentioned above make the data processed within the Google Workspace environment accessible from any location and device… but that would generate another batch of risks, right? What if a company phone gets stolen or lost? Or if an employee's laptop gets infected with malware? Wouldn't your business's sensitive data become susceptible to leaks in such cases?
Google provides an array of preventive measures and configurations in the admin panel that, if used correctly, can eliminate all the risks associated with processing the company's data outside of the perimeter of the office. Depending on the Google Workspace edition you're using, you get access to standard or advanced mobile device management options. Even with the basic level of control, you can:
monitor a list of all devices that are accessing the company's data; each login on a Google account in your domain gets registered,
enforce using a strong password to the account and screen lock on mobile devices,
log users out remotely if there's any suspicious activity on the device,
make an allowlist of Android apps,
get reports about events related to mobile devices.
And if you're using advanced mobile device management features, you can even restore factory settings on a phone that got lost or stolen. To learn more about MDM in Google Workspace, go to:
Solution #5 – Archiving and automatic backup
With Google Workspace, you can forget about losing sleep over making backups of the critical data and storing them safely (preferably in a different location than the main servers). There are four levels of safety that Google provides to prevent loss of access to the data that your employees uploaded or created in the cloud.
The service level agreement for Google Workspace is set to 99.9% for all clients. Your team has guaranteed access to work tools and data regardless of which edition you're using.
Backups on Google's side are made and maintained automatically. It means that should a breakdown occur to the physical server that contains your company's information, you won't even notice the problem – the workload will failover to the hardware that has a copy of all the data.
If one of the users destroys data by mistake or in a malicious attempt to hide something, the administrator can recover it within 20 days from deletion. A file disposed of by accident will spend a month in a recycle bin, from where the user can restore it, and after that period, there's still a chance to recover it with an intervention of the admin.
For companies using a Google Workspace Business Plus or higher plan, there's a dedicated app that automatically archives all the critical files and emails long-term and makes them impervious to corruption or deletion – it's called Google Vault. Learn more about it from this article:
Solution #6 – Cost control and no upfront investments
Google Workspace is subscription-based, so you always pay for as many licences as you need. You can add or reduce the number of accounts in a flexible plan. It makes scaling your company up or down free of risk and additional costs. You can expand the service by buying new licences in a current edition or upgrade all the accounts to get more storage and advanced features.
If you implement the service directly at Google, your credit card will be charged for the subscription each month. If you'd prefer to receive invoices, contact a Google Cloud partner, like FOTC.
Choosing a partner has a long list of benefits that include, but are not limited to:
extended trial period (twice longer than at Google),
special discounts,
migration of all the data from your current solution to Google Workspace,
professional consulting services,
technical support that is available 24/7,
training and comprehensive change management,
the ability to mix licences from two different editions within one domain.