The holiday season is in full swing. But we've got some Google Workspace updates for those still stuck at the office. Smart compose for Google Chat, new features for Google Meet's video feed, permissions updates for Google Docs files and more, read the article below for even more news and innovations released in June 2023 for the Google Workspace suite.
Google Meet on web: Access more features during meetings
Make your Google Meet video conferences even more immersive. Start using with new backgrounds, fun filters or the new reframing option to improve your feed.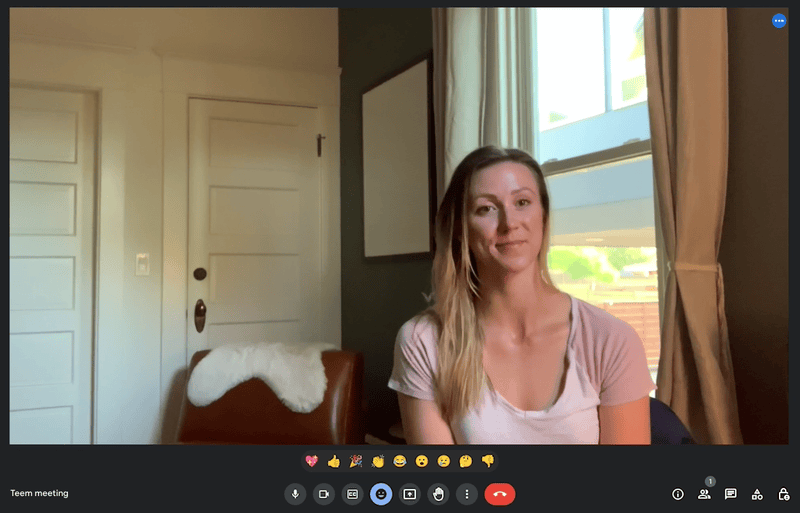 Starting this month, you can also turn off the video feed from other participants using the quick action on their video. This way you can ensure there is nothing distracting you from the actual scope of the meeting.
Get more granular views of Google Slides with new zoom settings 
You can now customize your views in Google Slides with new custom zoom settings. They will give you the ability to input your desired zoom percent. Otherwise, you can still use the preset zoom percentages in the drop-down menu at the top of your presentation.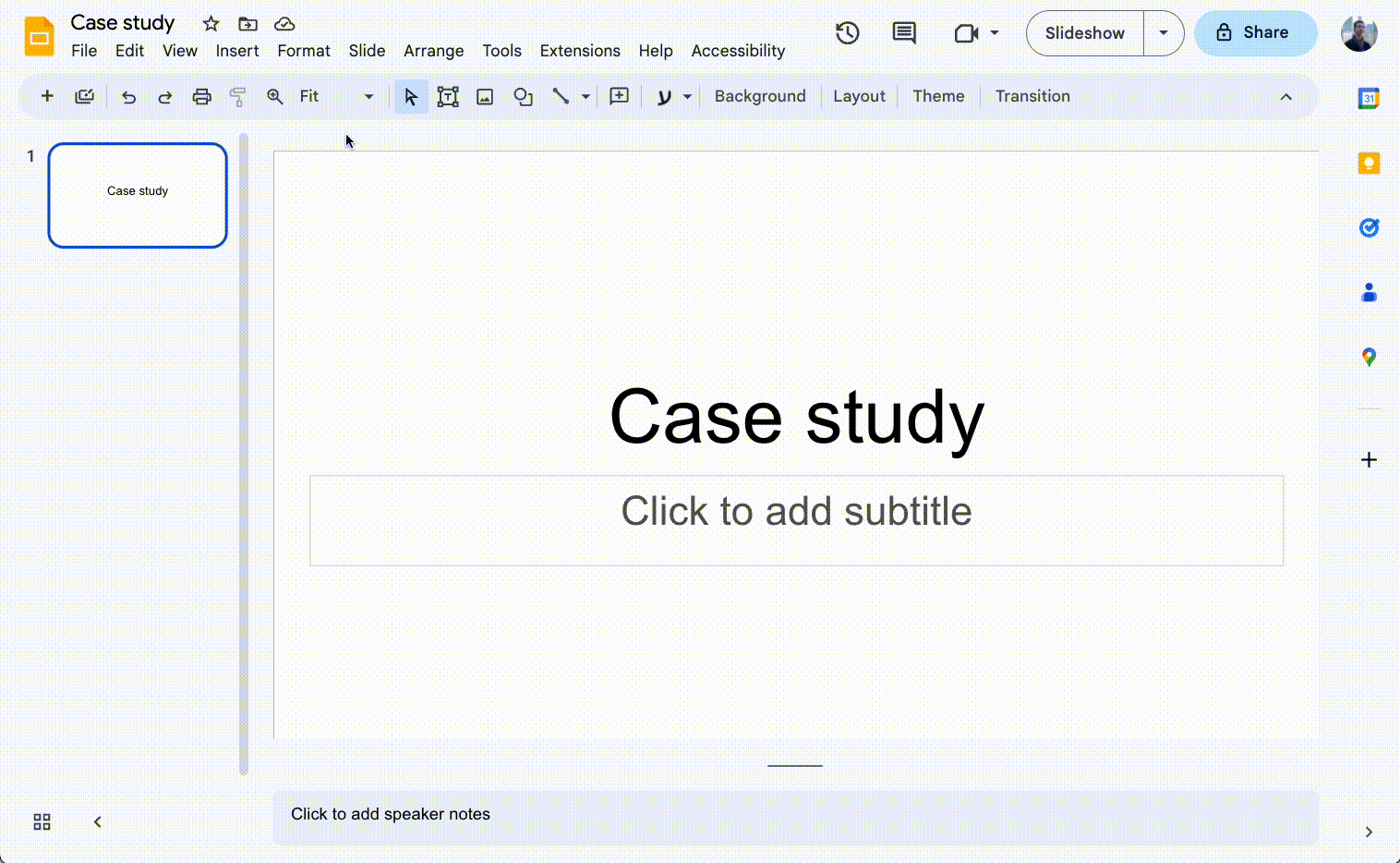 New file access experience for Google Workspace files
File sharing and access requests are becoming even simpler within the Google Workspace environment. Previously, when users request access to a file, the approvers receive an email with the option to share the file or decline the request. With this update, users can review and respond to requests from within the file. 
Approvers will see a notification dot on the "Share" button if they have a pending access request. At the same time, a new banner will show up at the top of the sharing dialog. 
Both the owner of the file and the user requesting access to it will still get their normal email notifications for these actions.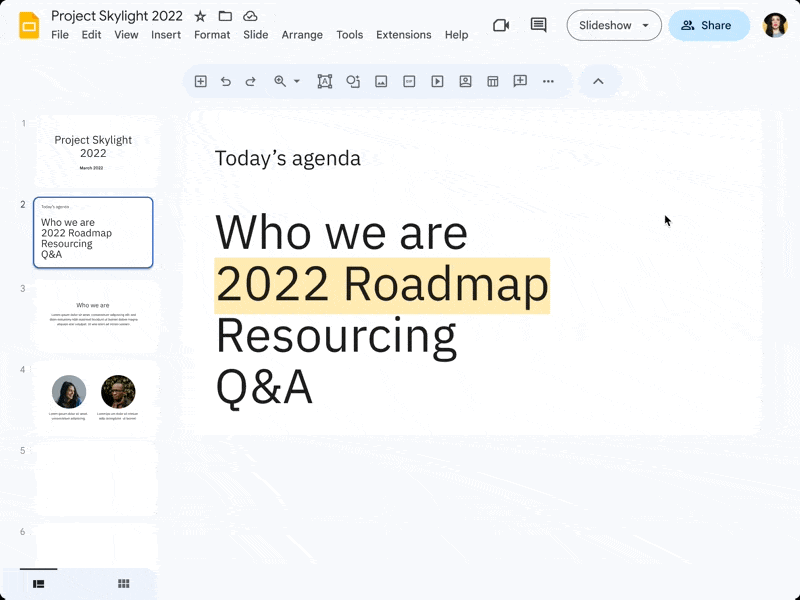 Integrate Google Sheets with mail in Gmail
Google developers are excited to announce that mail merge will support Google Sheets in the web version of Gmail. 
This integration will allow you to link a Sheet with up to 1,500 recipients and use any data column from your Sheet as a mail merge tag.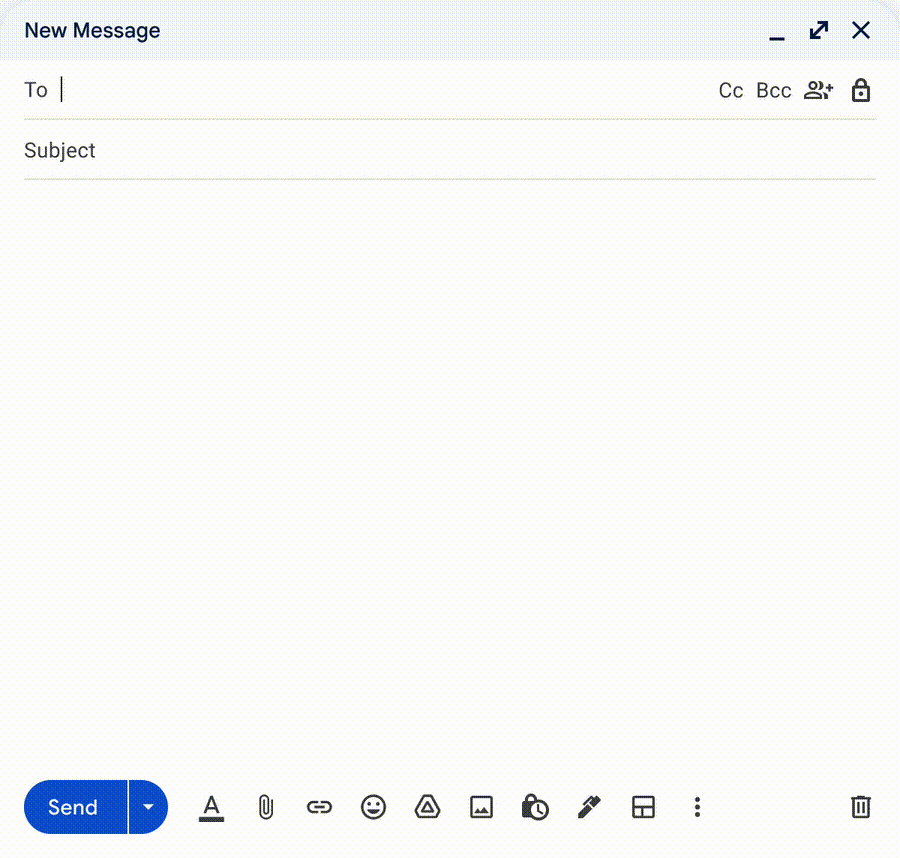 Google Forms: Adding flexibility to email collection
To add flexibility when collecting email addresses, Google introduced the ability to choose between the following email collection options:
Verified email collection (previously known as automatic email collection)
Responder input (previously known as manual email collection)
Do not collect
The verified collection option will now require a user to click a checkbox to confirm which email address is being collected upon submission.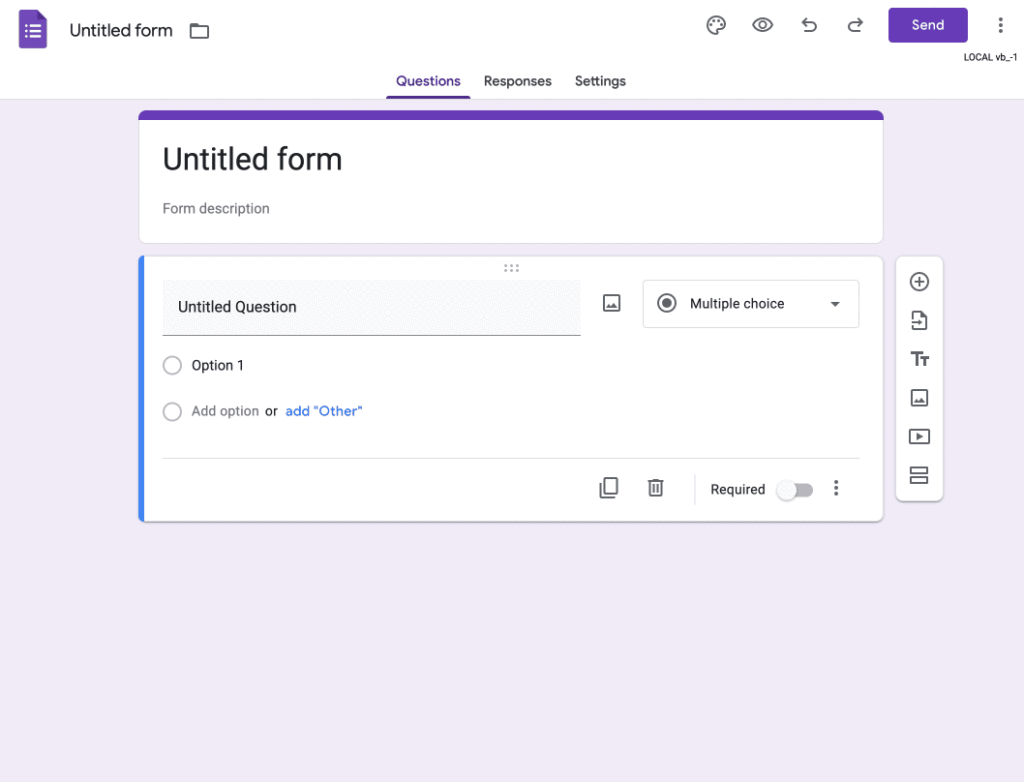 Add more interactivity during Google Meet live streams with polls and Q&As
Polls are a great way to quickly gauge the pulse of your audience. Using polls, you can identify how well the topics of discussion are conveyed and understood.
For businesses, collecting real-time feedback can be very important. And this is now possible with the new features available for Google Meet live broadcasts.
The hosts of these Meet live streams will now be able to introduce real-time polls and Q&A sessions. These options were previously only available for traditional Meet sessions.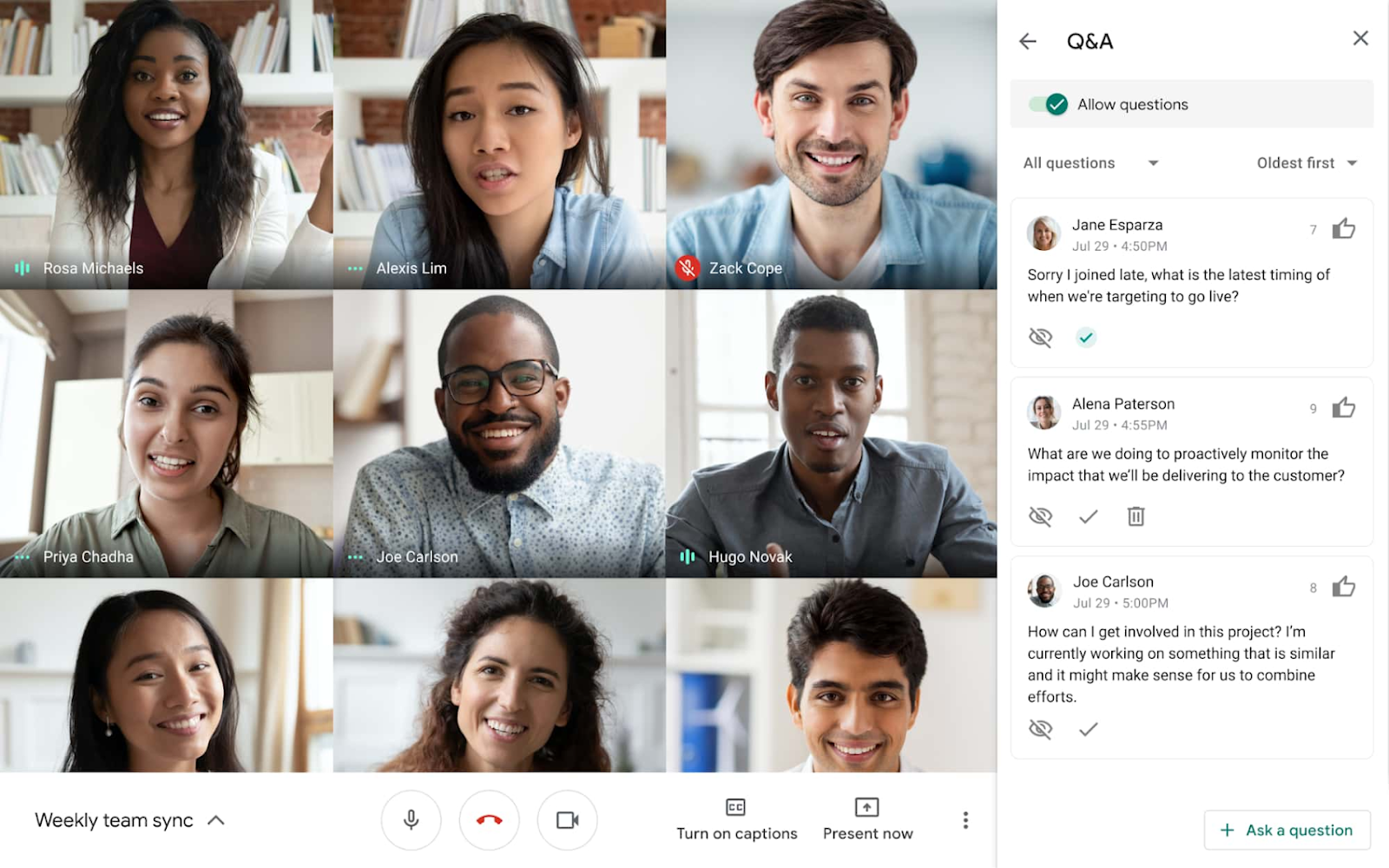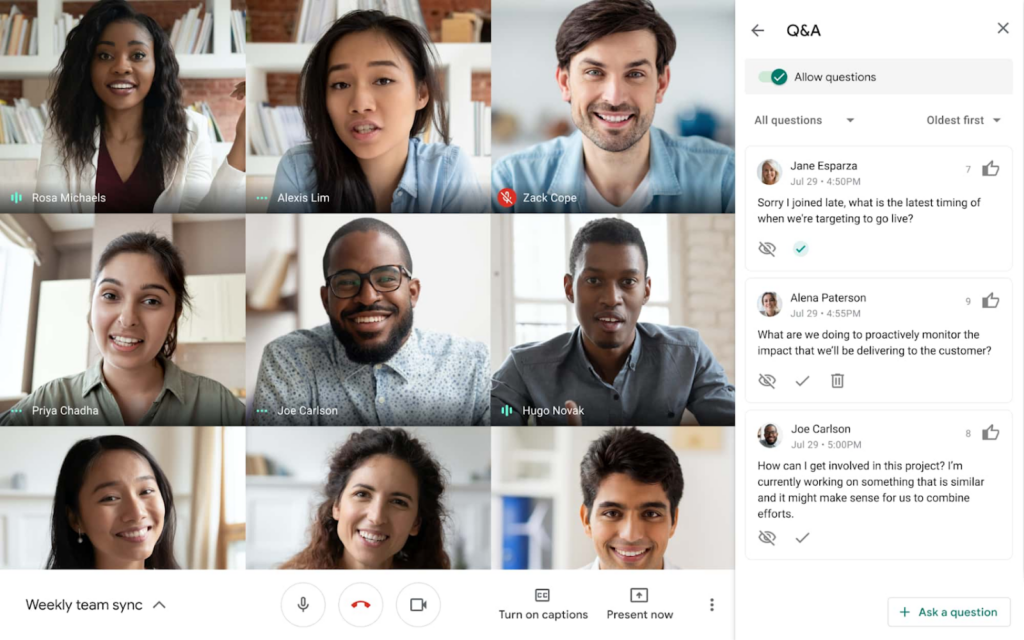 Get more out of your focus time with new Google Calendar setting
Now you can increase concentration hours at work with new Google Calendar settings. Adding to the existing "focus time" coupled with "do not disturb" setting in Google Chat, you can guarantee no distractions for when you really need to get some tasks done.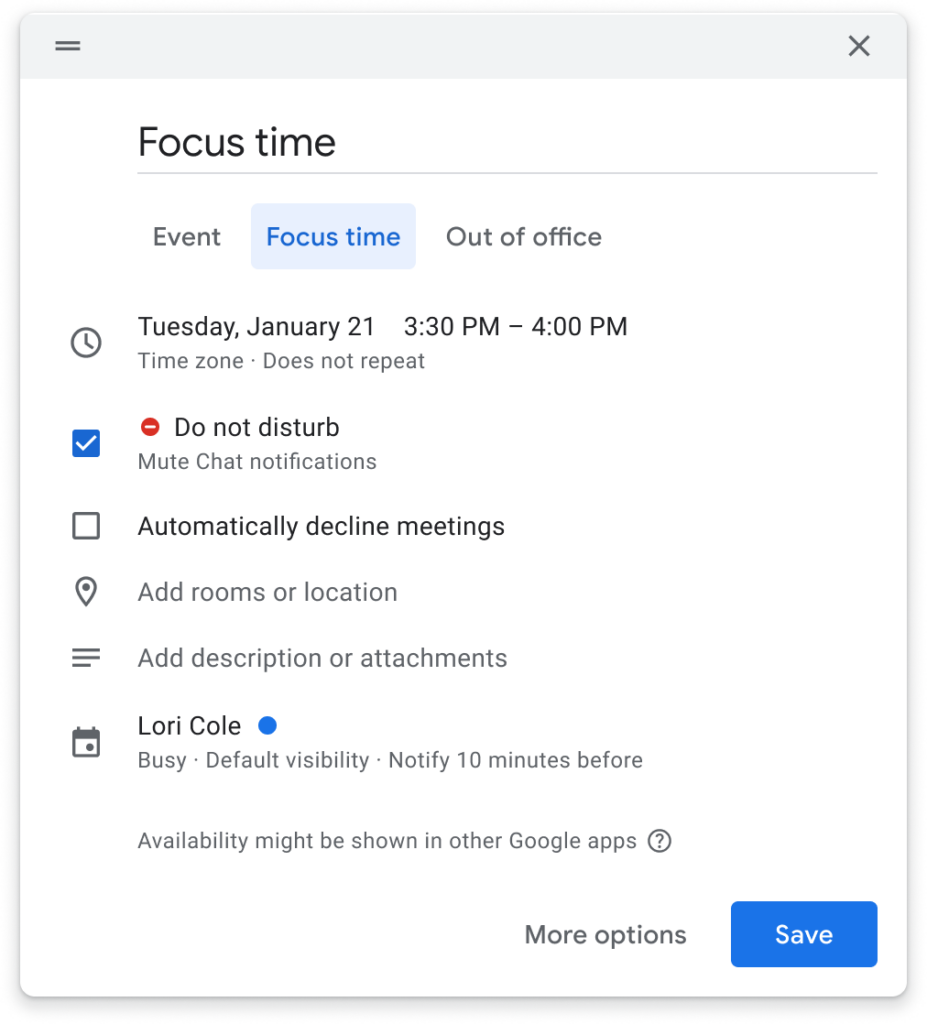 To increase concentration and bridge the gap between do not disturb and focus time, you can now mute notifications for the duration of your focus time directly in Calendar.
Google Chat: Declutter older or inactive conversations and Spaces
New Google Chat updates will help you find the most relevant chats and spaces even faster. Older spaces or conversations, which have no activity in the last 7 days, will be automatically hidden so as not to clutter your workspace even more.
This feature only activates when a section has more than 10 conversations, and does not affect pinned conversations.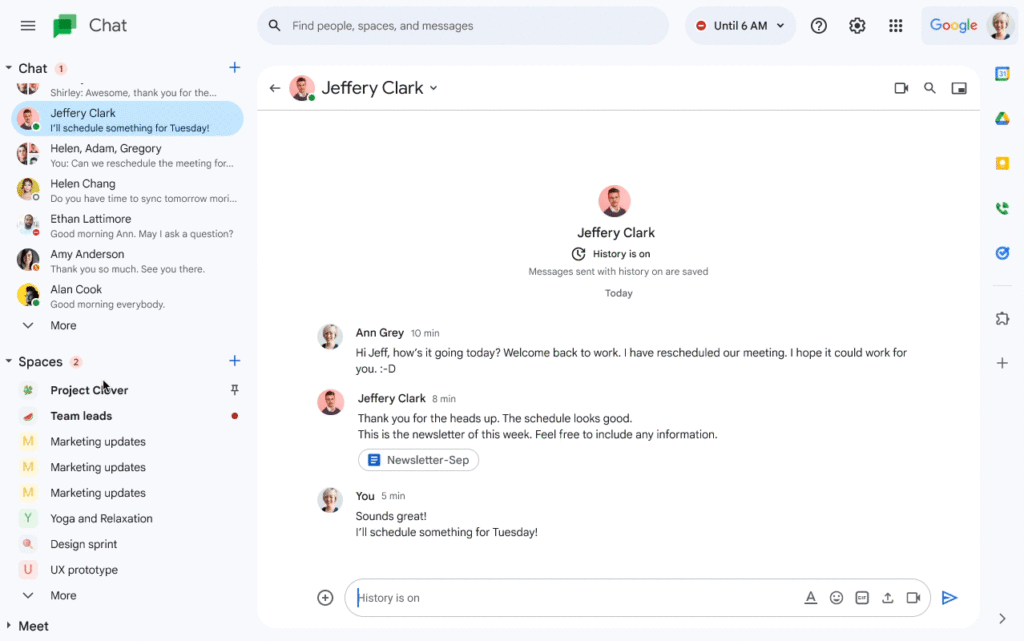 By toggling the "More" button, you will still have the option to view and access a comprehensive list of your Chat conversations. 
Smart compose faster and easier messages in Google Chat
Google Chat is the next app to get smart compose, after Gmail and Google Docs. This machine learning-based feature suggests relevant contextual phrases as you type in chats and spaces. Thus, it saves you time by reducing repetitive typing and also reduces spelling and grammar errors.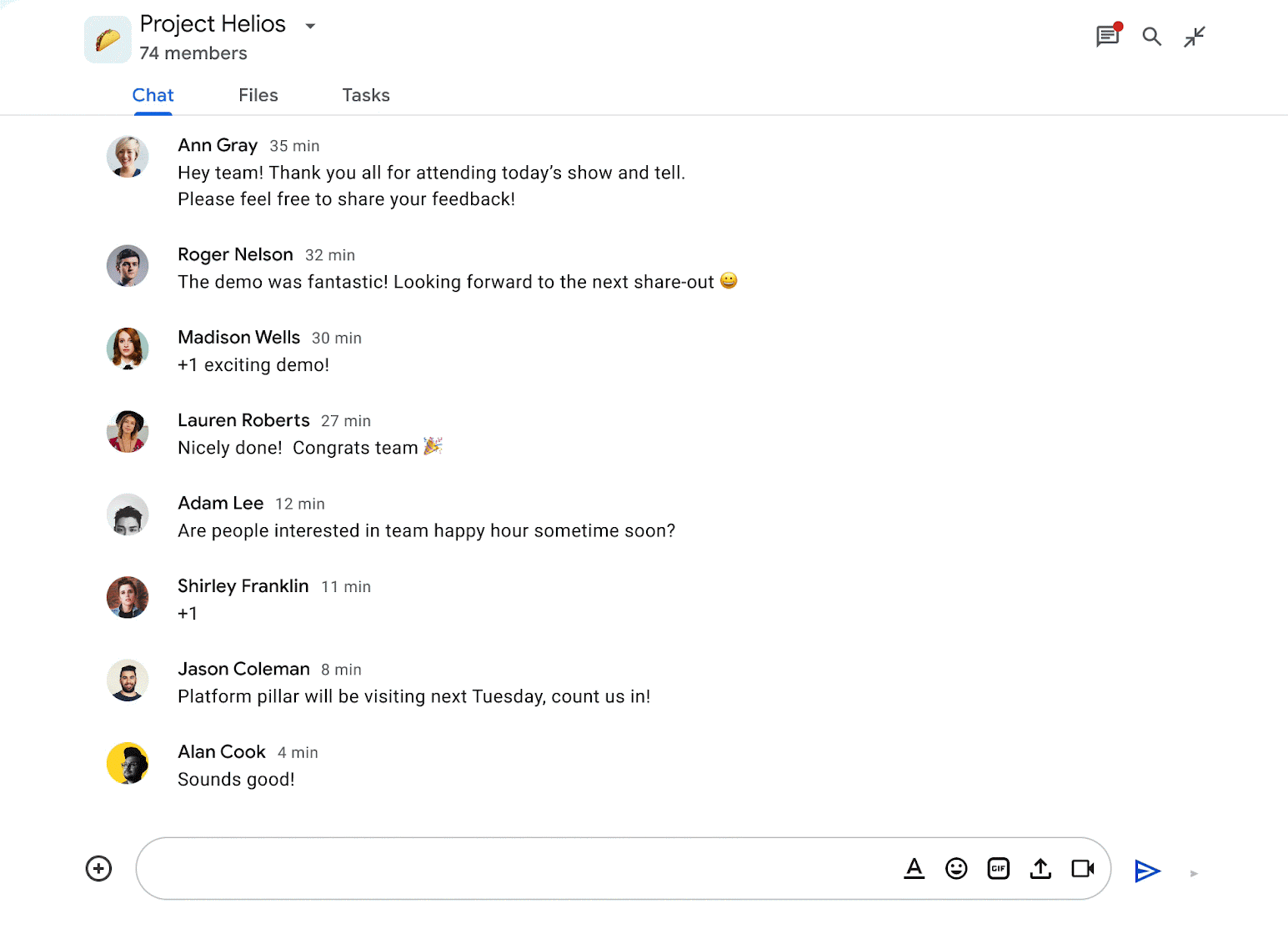 Coupled with the existing smart reply, an existing assistive tool that suggests short replies to messages, this feature will help you communicate with colleagues quicker to move conversations or projects forward more efficiently.