Even though it is the shortest month of the year, Google developers have prepared numerous updates and releases for Google Workspace. Learn more about the latest Google Workspace innovations released in February 2023.
Gmail: Client-side encryption, now generally available
Google Workspace is already known for its data encryption at rest and in transit. Client-side encryption takes these capabilities to the next level, ensuring that customers can also control the access to their data. 
Beginning February 2023, this client-side encryption for Gmail is now generally available for Google  Workspace Enterprise Plus, Education Plus, and Education Standard customers. 
Down below you can find an overview of activating the encryption right from the new email compose window in Gmail.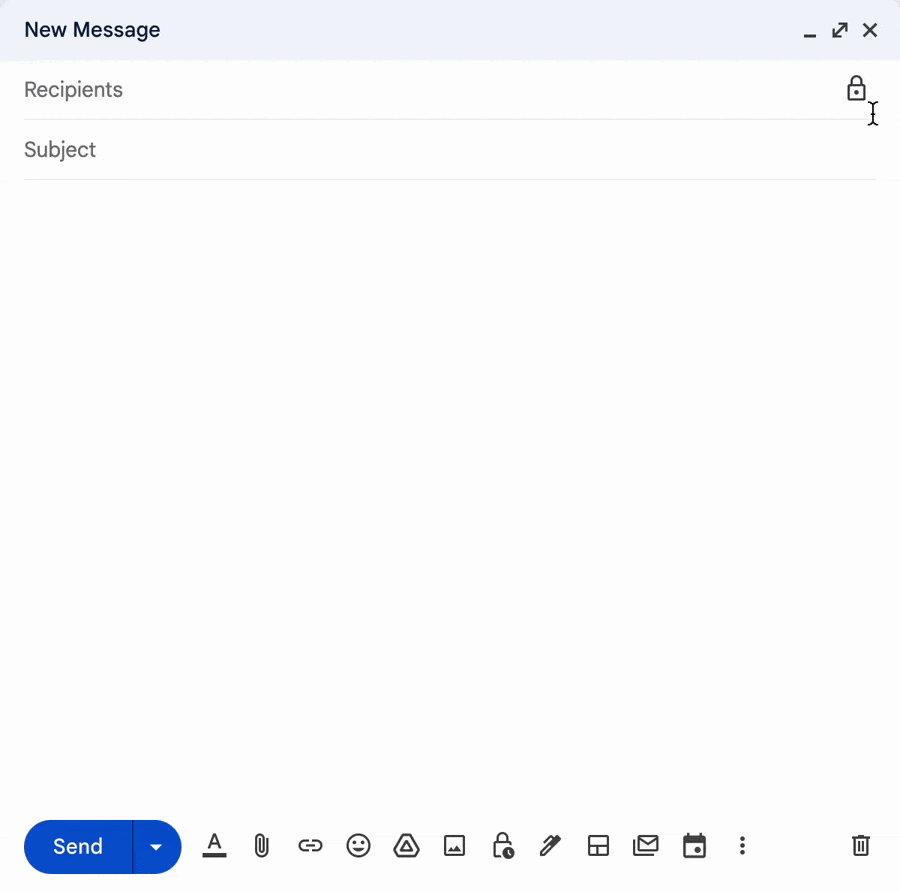 Google Meet: Expanding noise cancellation to more devices
As you already know, Google Meet allows Workspace users to filter out background noises with the noise cancellation feature. Say goodbye to creaky floors and drilling sounds because noise cancellation is now:
Available for users with personal Google Accounts on a wider variety of Android mobile devices. 
Available for Google Workspace Business Starter, Education Fundamentals, Education Standard customers. 
Enabled by default for third-party devices that connect to Meet using Pexip
2-pane view on foldable Android devices now available for Meet, Gmail, and Chat
As part of Google's mission to provide a top-class user experience on large-screen devices, Android foldable-device users have been able to access a 2-pane view for Google Meet and Gmail. 
Developers are excited to announce this also includes the Chat tab in the Gmail app.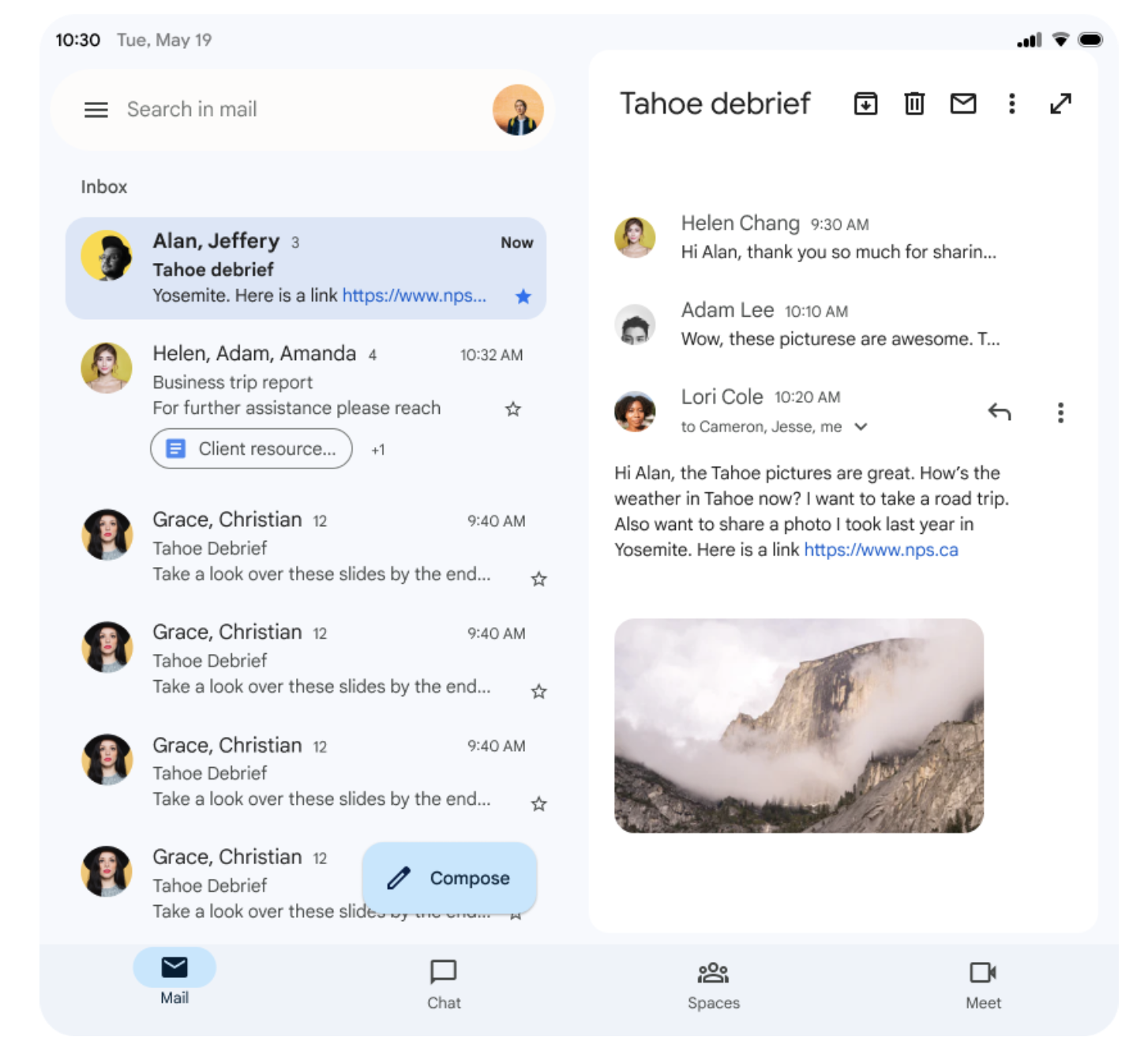 Google Calendar: Save time with suggested work locations
Google Calendar features keep rolling out in February, to better plan around in-person collaboration and meeting coordination.
For this new hybrid work environment, Google Calendar now includes:
Office building support for Working Locations
Encouraging Working Location coverage across the companies
Increasing efficiency through better meeting room management with room release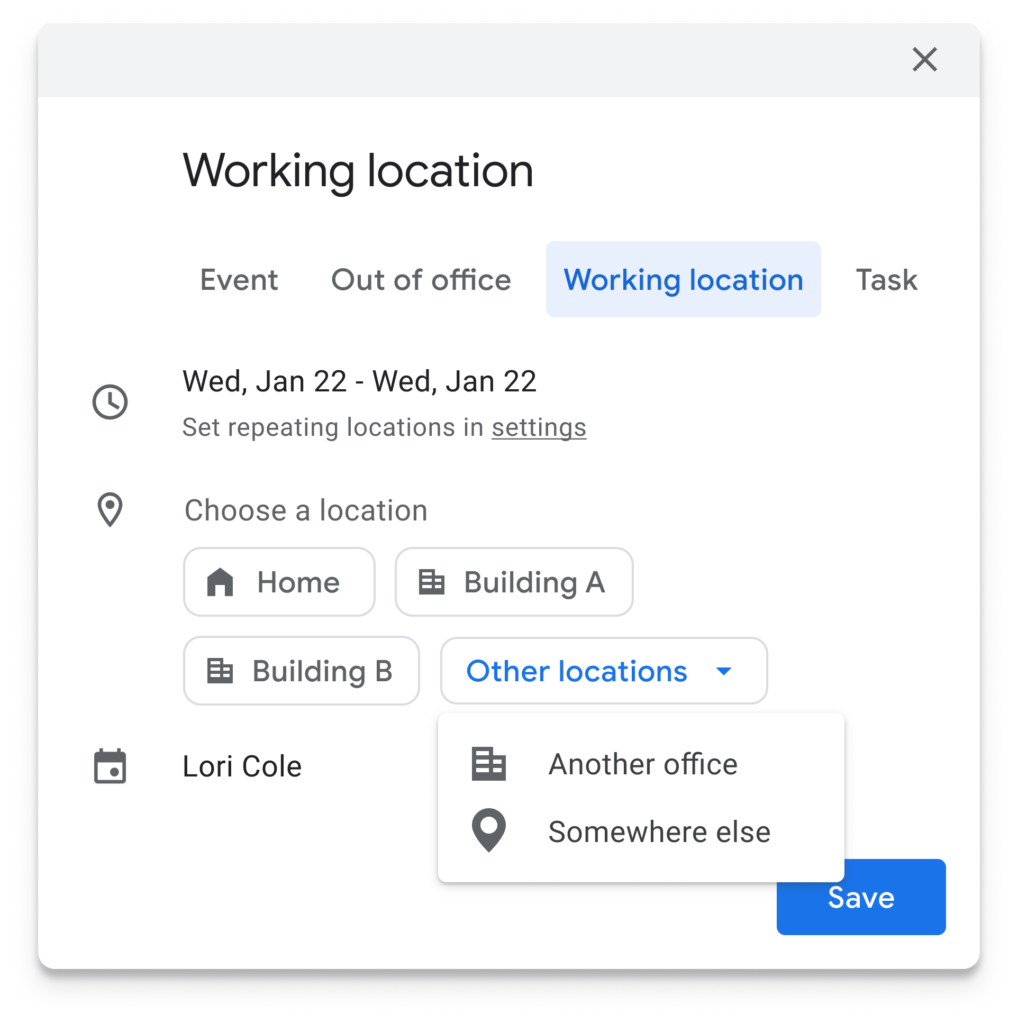 New smart canvas features in Google Sheets & Docs
As Google continues to innovate smart canvas, new smart chips are being introduced for Google Sheets and Google Docs. Accommodate your team to better interact with dates, locations, and financial information. 
Place chips: When a Google Maps place chip is added to your Sheet, you can open the location directly in Google Maps, and see a preview of the location or find directions.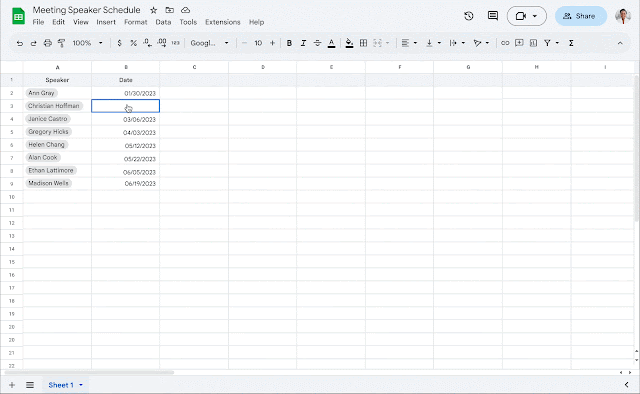 Expanded date capabilities: Include dates in your Sheet more easily using the @ entry point with shortcuts like @today, @yesterday, @tomorrow, and @date. Clicking on the date will display a date picker that allows you to update dates as needed.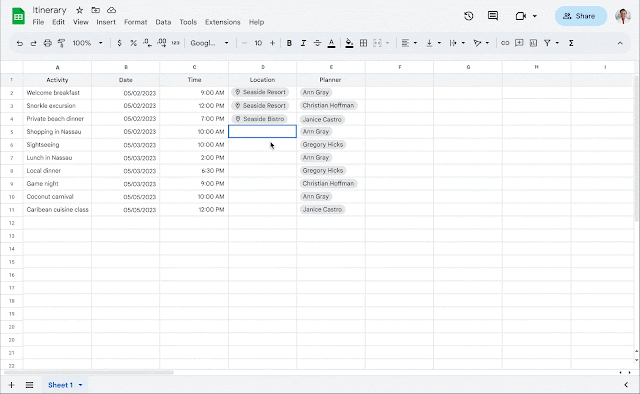 Finance chips: Add Google Finance entities, such as stocks, mutual funds, and currencies into a Sheet. Hover over the chip to preview information depending on entity type. For example, for stocks, you can see company name, listing Index, stock price, and market cap. Clicking the chip will take you to the entity's dedicated Finance page.
Google Docs also gets a stopwatch chip that can track how long it takes to complete a task. This way, teams can improve their task management.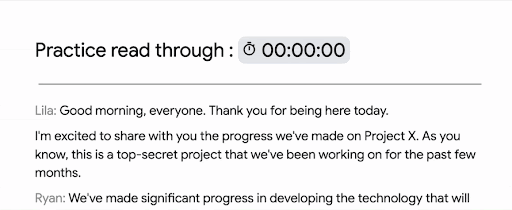 Meet: 360-degree video backgrounds available on mobile
Adding to your existing library of immersive backgrounds, Meet users on mobile can use several new 360-degree video backgrounds.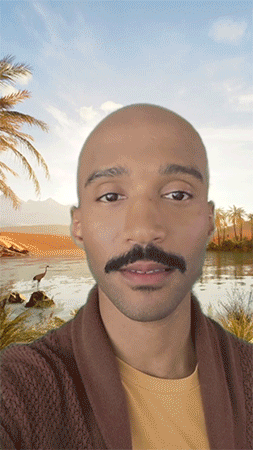 This background, which also includes a beach and a temple, can use your device's gyroscope to create a dynamic experience that moves with you.
Note that Admins can turn backgrounds on or off for their users. Available on Android and iOS devices for all Google Workspace users and users with personal Google Accounts.
Improving the Google Contact management experience
Previously, visiting contacts.google.com was the only way to edit or add a Google Contact. Now, this is available in the Contacts sidebar which lets you create new contacts and edit existing contacts. Whether you want to edit contacts faster or create contacts more easily, this update streamlines the contact management experience. To edit an existing contact:
Expand the side panel in Google Workspace and open the Contacts app
Click on a contact
Click the Edit icon at the top right
Edit the information Click "Save"
To create a contact from scratch:
Open the Contacts app from the vertical App bar on the right
Click "Create contact"
Note: "Create contact" will only be available while in "Contacts" mode, not "In this thread" when opening a contact's detailed view through Gmail
Enter the contact's name and add any contact information
Click "Save"
To create a contact from search:
Open the Contacts app from the vertical App bar on the right
Click the Search icon at the top right
Enter a contact's name
If there is no existing contact, click on the "Create contact" button at the top of the search results to automatically create a contact with the name you entered
Add additional information to the contact
Click "Save"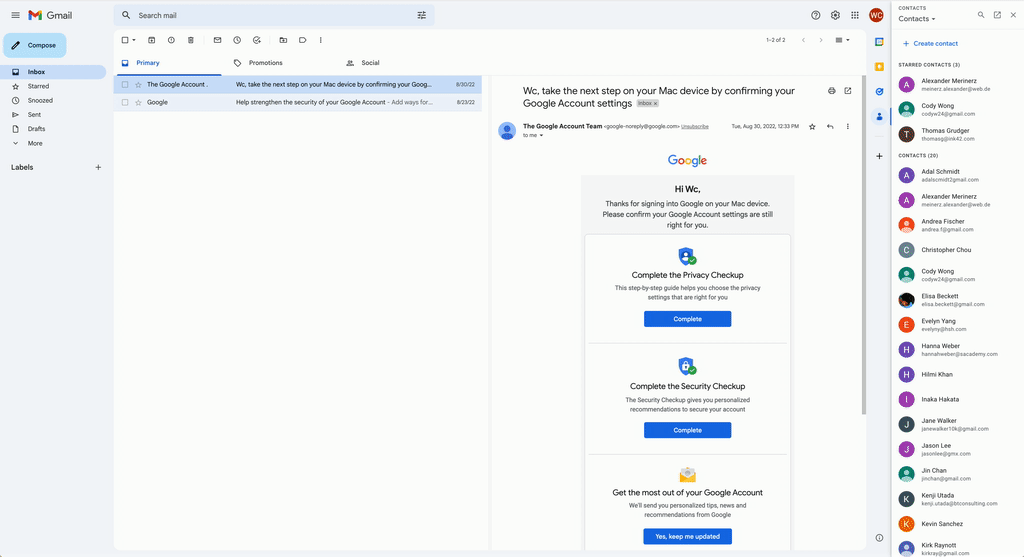 Google Calendar and Assistant reminders will migrate to Google Tasks
Developers are working on streamlining a single experience for managing to-dos across Google. Therefore, in the following months, reminders from Google Calendar and Google Assistant will migrate to Google Tasks.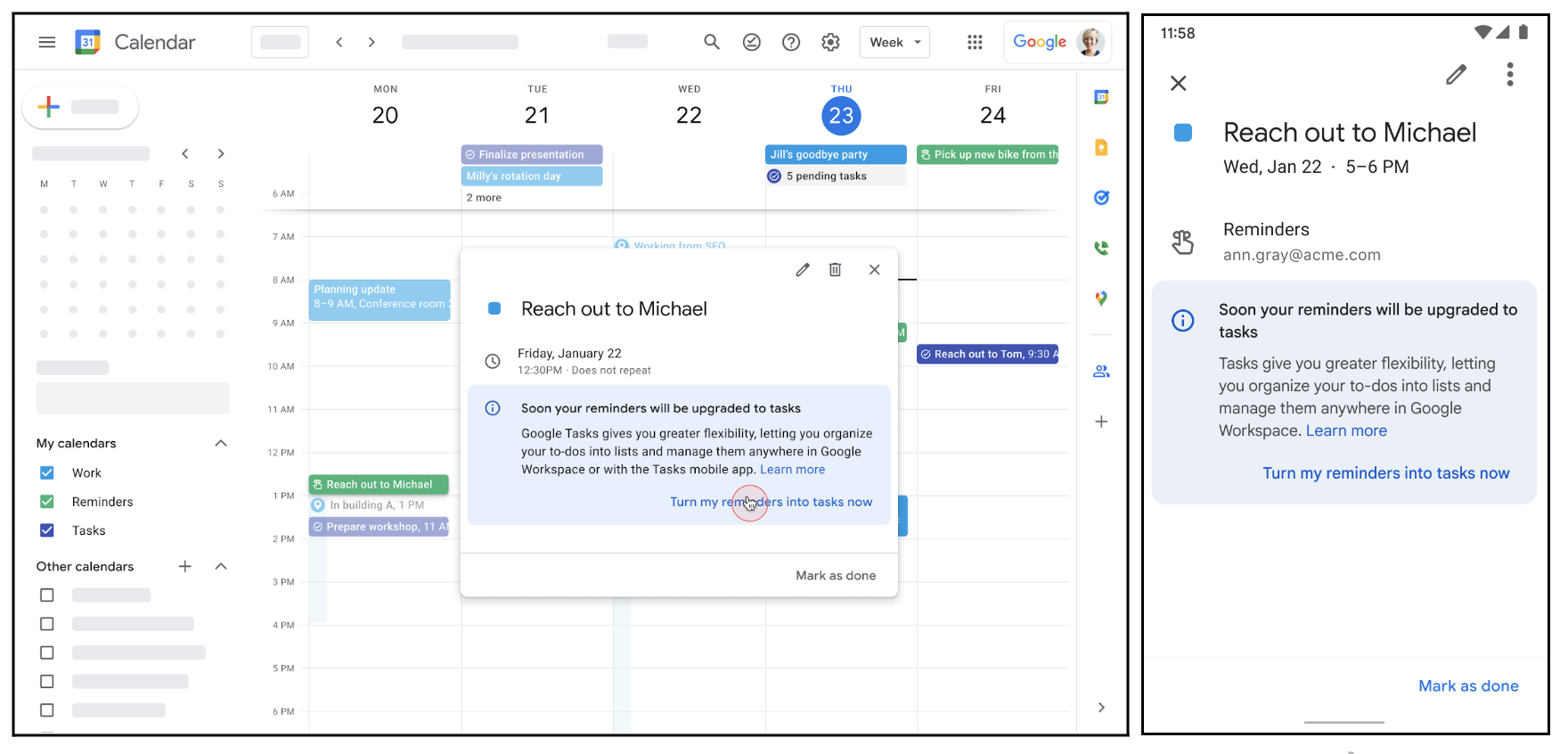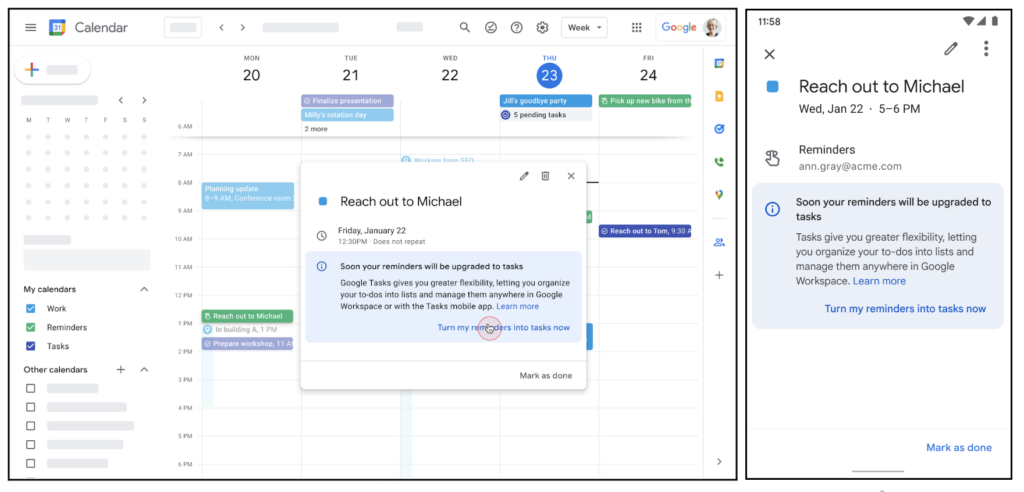 If you are already using captions in Google Meet, you can now export them with the meeting recording.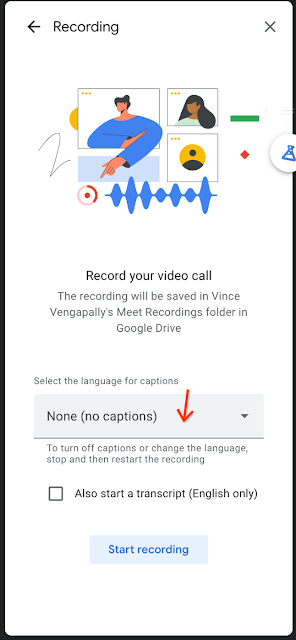 Including captions in your meeting recordings can help make them more useful and accessible for meeting participants.