From administrators to end users, Google has recently prepared numerous app updates. Learn more about the latest Google Chat, Meet or Docs innovations released in December 2022.
Better search results in Google Chat with search chips
Google extends the improved search function in Google Chat already existent in mobile version to the web version. Therefore, new search chips that will filter the search findings will be now available.
Here are the filters you will be able to use in Google Chat searches:
Said in: Messages said in a specific conversation or space.
Date: Messages sent during a specific date range.
Has file: Messages that include documents, spreadsheets, slides, and more.
Has link: Messages that include links.
Mentions me: Messages that mention you.
The search chips will be available to all Google Workspace customers, as well as legacy G Suite Basic and Business customers and users with personal Google Accounts.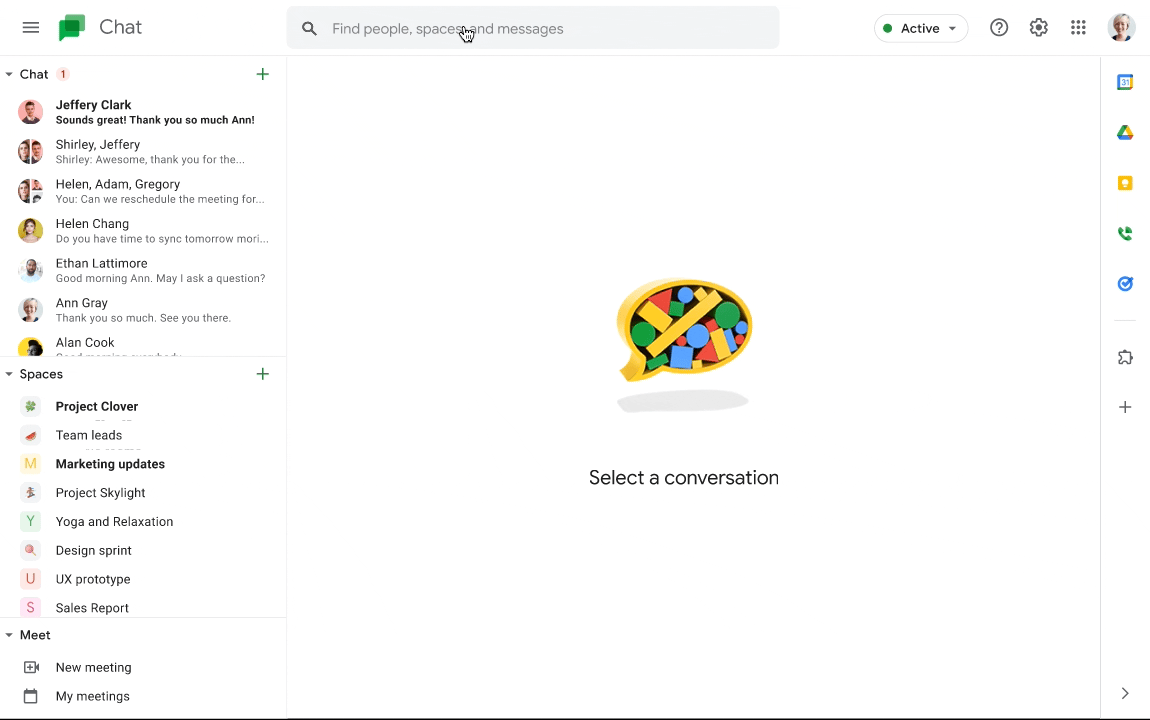 New filter effects for Google Meet
Google Workspace users can now access a variety of new filter effects on Google Meet both on the web and mobile. These filters, such as log head, strawberry, and working bunny, can help bring an element of fun to meetings. These filters can be added before or during a call.
Additional details:
Admins can control whether these effects are on or off for their users — by default, this setting is:
OFF for Google Workspace Education users.
ON by default for all other Google Workspace editions, including Google Workspace Individual users.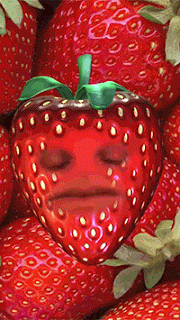 Google Docs makes it easy to format and display code
Currently, when working in Google Docs, collaborators who want to present code have to paste it into the document and then manually apply styles by highlighting syntax.
With the new smart canvas feature, the code blocks can be easier inserted, formatted and displayed.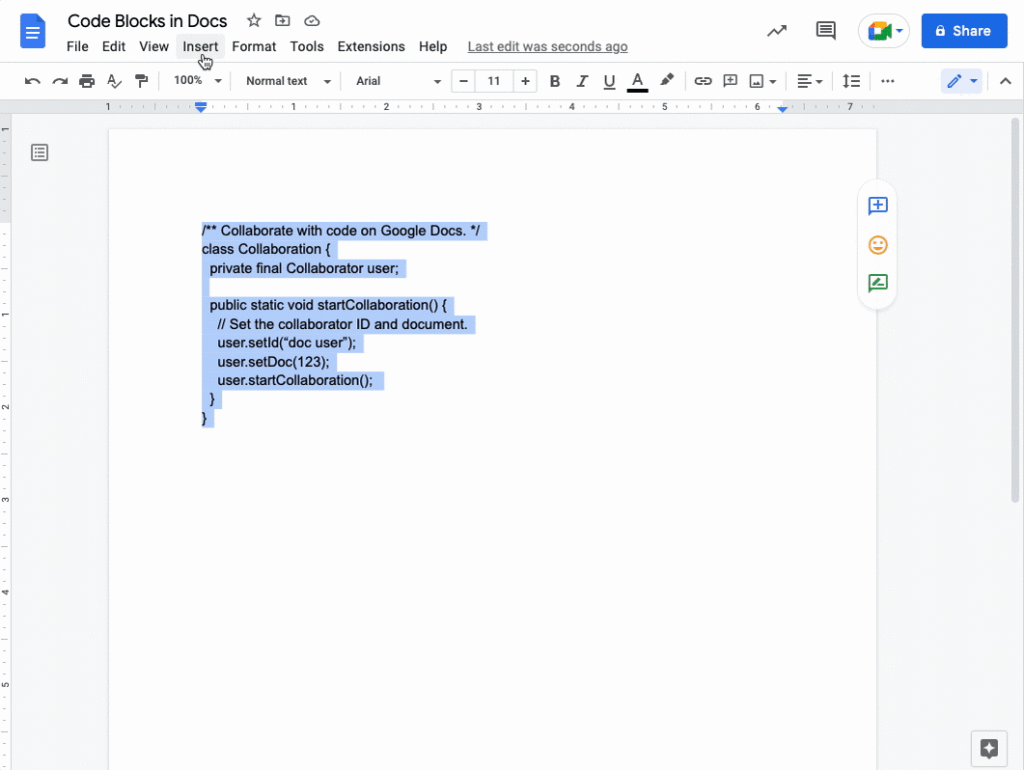 Android devices display collaborator avatars in their toolbars
Google is continuing its efforts to improve the Google Workspace experience on large-screen Android devices.
Therefore, they are moving collaborator avatars from the overflow menu into the app toolbar at the top of your Android tablets and mobile devices.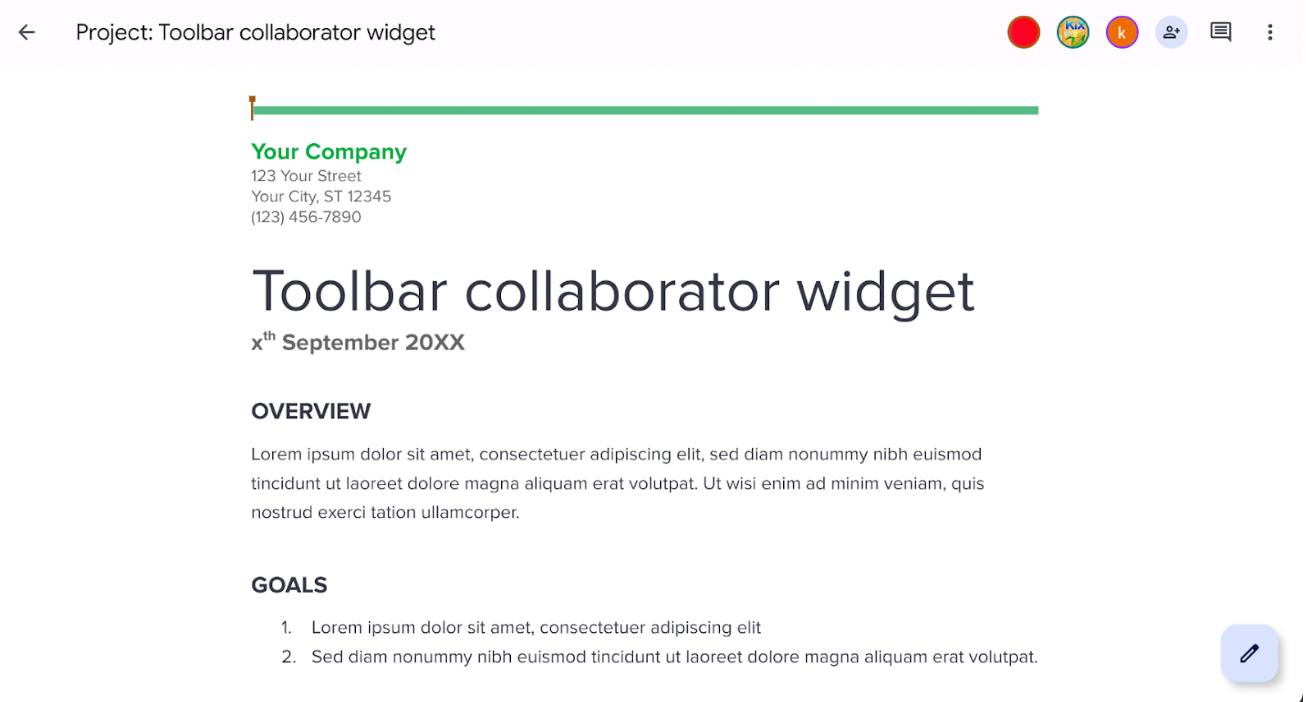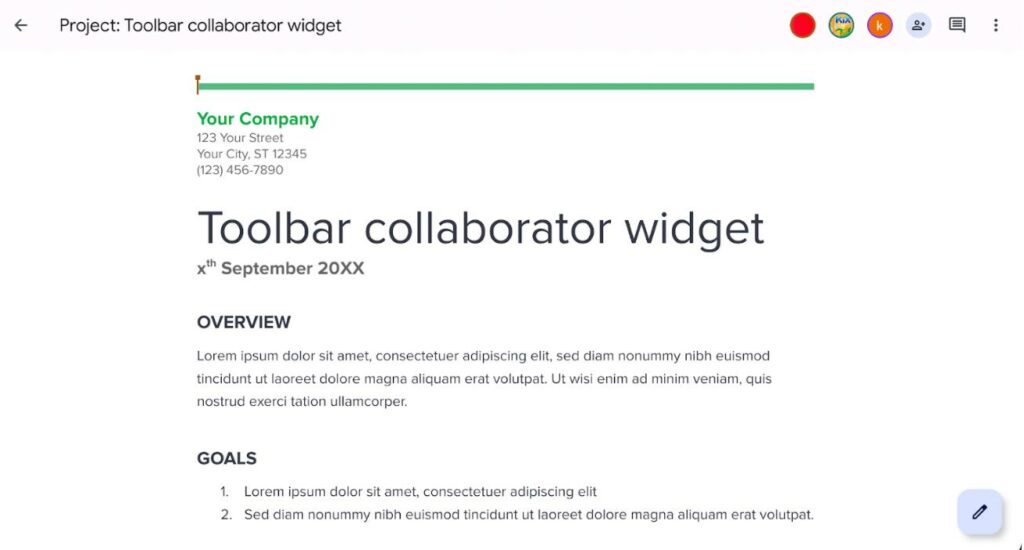 Collaborate with colleagues in Google Slides through a new 'Follow' feature
Google introduced a new 'Follow' feature that allows you to collaborate with colleagues in real-time on Google Slides. Building upon the existing feature to see what slide your colleague is on, you can now click on a collaborator's avatar in the Slides toolbar to jump to whatever slide they are on, and continue to move with them as they navigate and make changes to a presentation.
Admins: There is no admin control for this feature.
End users: This feature will be ON by default. To follow a collaborator, click their avatar in the Slides toolbar. If you hover over a followed avatar, a "Following" badge will appear. To stop following a collaborator, click on their avatar again.
You will also stop following the collaborator if:
The collaborator refreshes or leaves the presentation.
You make any edits to the presentation.
You click a different slide.
You enter Slideshow mode.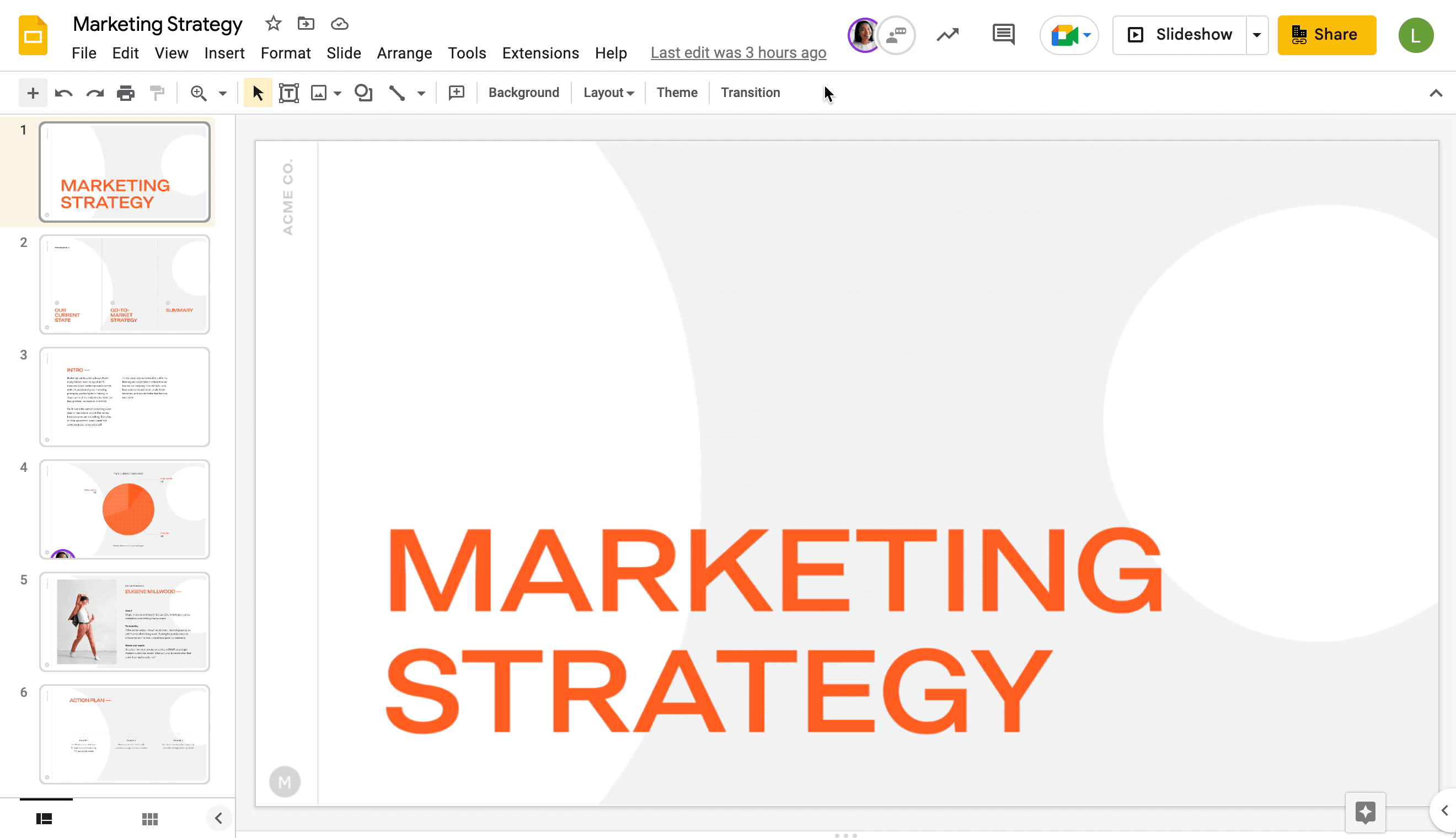 Alert Center, reuniting all Admins notifications
Google Workspace administrators regularly receive notifications about important updates. Some of these notifications include security, billing, or critical product updates.
All these notifications will now be captured in the Alert Center within the admin console to make it easier to stay on top of important communications from Google.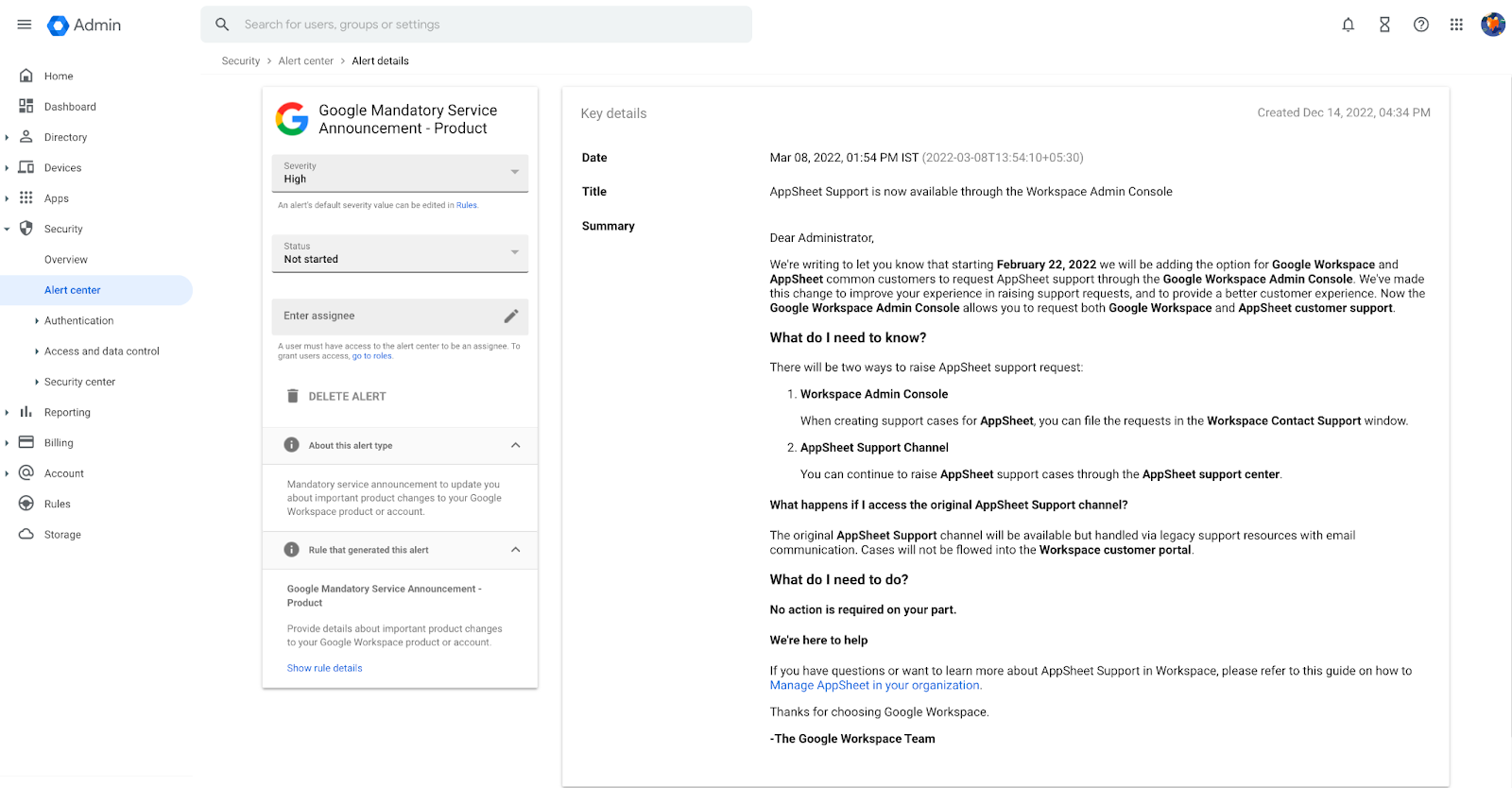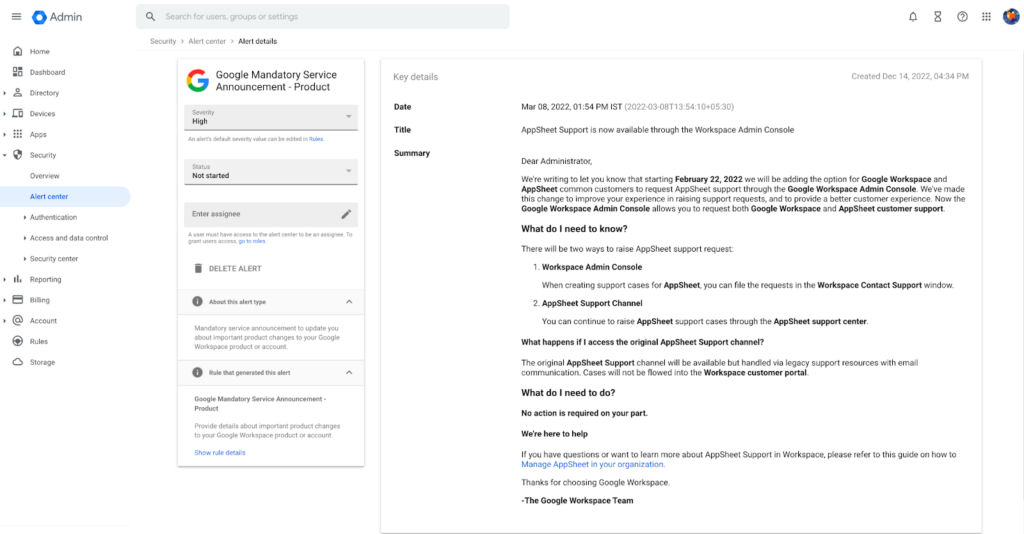 Create drop-down chips in Google Sheets
This is one of the latest smart canvas features highlighting the next evolution of collaboration for Google Workspace. Dropdown chips are a custom formatting feature that is already available in Docs. Using them makes it easy to indicate statuses or various project milestones outlined in your Sheet.
Additionally, they've modified the workflow for creating and managing all data validation rules, including dropdown chips and checkboxes. You can now view and edit all existing rules that have been created in a specific Sheets tab and create additional rules from a new sidebar view.
This update improves the consistency of your overall Sheets experience as this now mirrors the workflows for creating conditional formatting, protected ranges, and named ranges rules.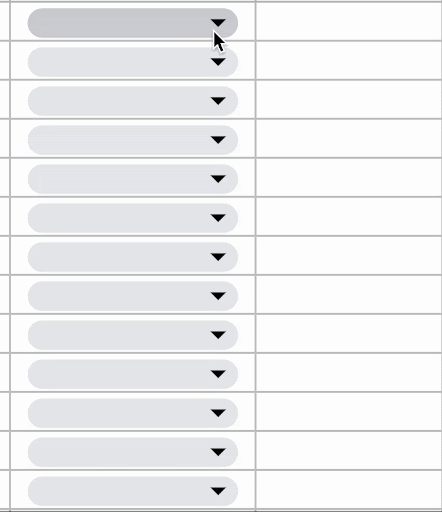 Client-side encryption for Gmail, available in beta
Google is expanding encryption services in Gmail on the web for the client side.
Using client-side encryption in Gmail ensures sensitive data in the email body and attachments are indecipherable to Google servers. Customers retain control over encryption keys and the identity service to access those keys.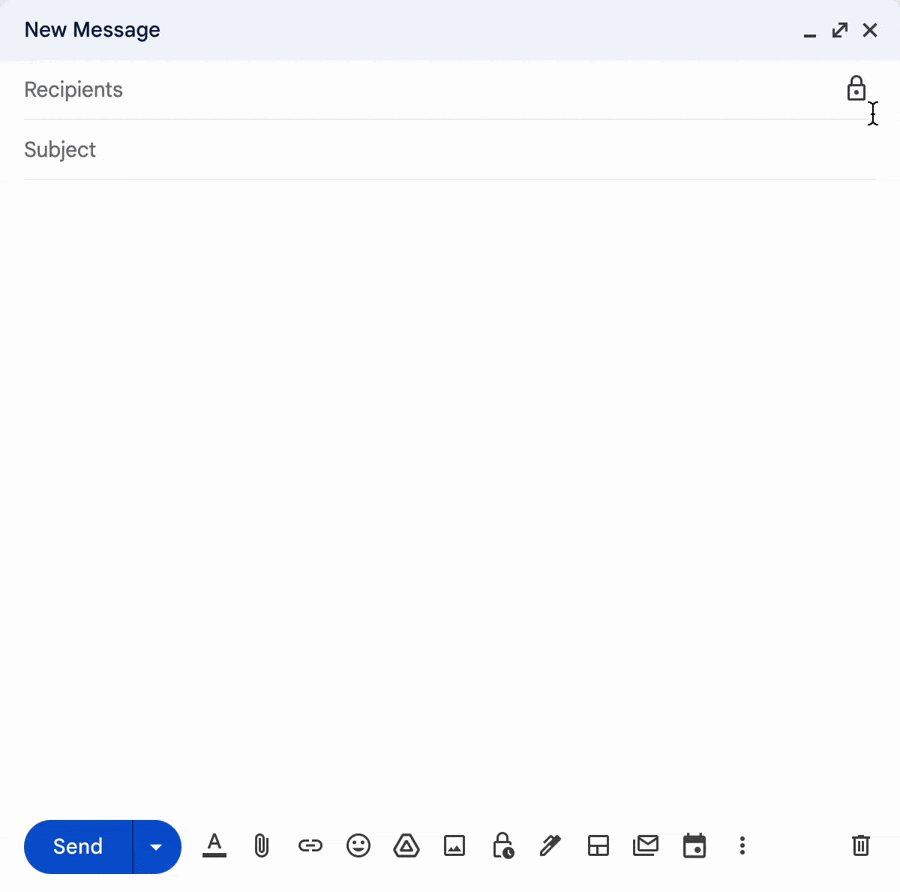 This feature was already available for Google Drive, Google Docs, Sheets, and Slides, Google Meet, and Google Calendar (beta).
Google is announcing new availability for translated captions in Google Meet, helping to make meetings more inclusive and collaborative.
Starting in December, you can:
Translate English calls into Japanese, Mandarin (simplified), and Swedish
Translate French, German, Portuguese, and Spanish calls into English
Additionally, standard captions are now available in Japanese, Russian, Italian, Korean, Dutch, Portuguese, Mandarin (traditional).