We have to say goodbye to two Google apps this month, but we get new features for other tools in return, and even one completely new service never before offered by Google. Here are the eight most significant Google Workspace updates that were announced in February 2022.
Google Workspace Migrate – the data migration tool is leaving the testing phase
After nearly three years of beta testing with eager customers, the first data migration product created by Google directly is being made available to a wider audience. It can be used by subscribers to Google Workspace Business Standard, Business Plus, Enterprise Standard, Enterprise Plus, Education Standard, Education Plus, and G Suite Business.
Google Workspace Migrate will be particularly useful for administrators of instances with a large number of users. This tool makes the migration of large data volumes and infrastructure configuration safer and under control. Migrate makes it easier to:
Plan migration projects,
Assess a project's complexity level thanks to scanning source environments, identifying stages and key points,
Track the progress of your migration with access to aggregate and detailed process records.
This tool supports Microsoft Exchange, Microsoft SharePoint, Microsoft OneDrive, File Sharing, Box Migrations, G Suite Business, and Google Workspace, allowing you to:
Perform selective data migration from Gmail, Calendar, Drive and other tools between Google Workspace environments,
Migrate all users from one environment to another,
Migrate specific user data (organizational units, users, or data subsets) between Google Workspace environments.

New smart features in Google Docs
Google continues to develop document editors in line with last year's "smart canvas" project, which aims to gradually improve the capabilities of Google applications to drive the era of hybrid collaboration. The new smart features to come to Google Docs are document content summaries and view mode without pagination.
The summary appears above the outline on the left side of the document's workspace. This feature will allow visitors to the file to quickly understand its purpose, assess its utility, and better navigate the content. You can enter the summaries manually or follow the algorithm's suggestion. Most Google Workspace editions (all except Education Fundamentals and Non-profits) will automatically suggest a summary, which can always be edited by users.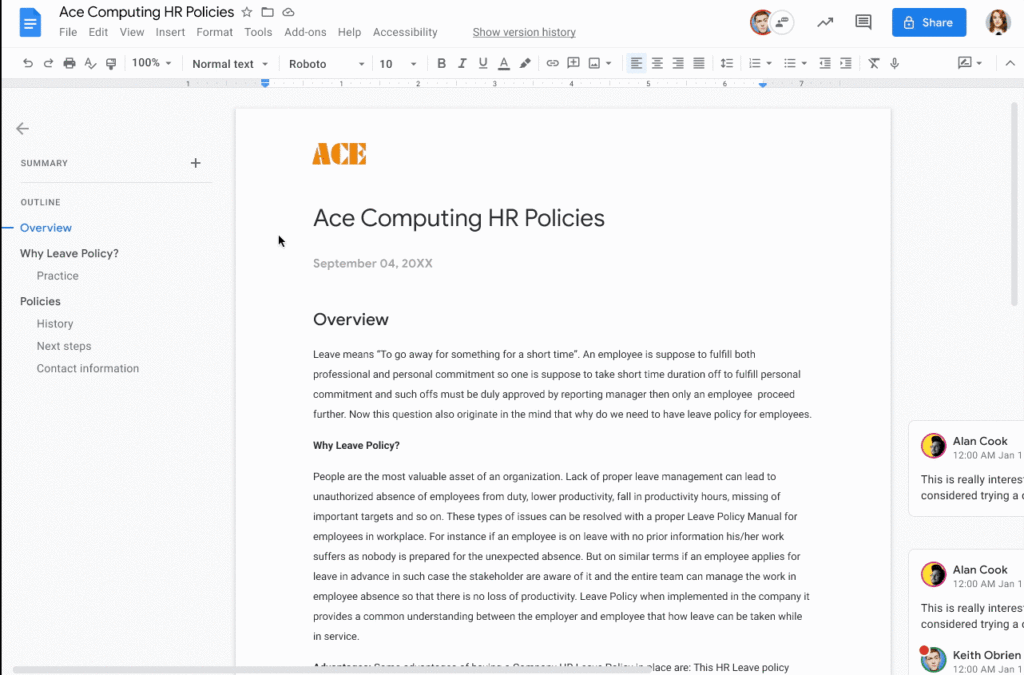 The non-paginated view is a feature designed for those who frequently create files for online use and want to get the most out of a document's space. This editing mode allows creators greater control over the placement of paragraphs, tables, and pictures, and lets document viewers digest all information without interruption.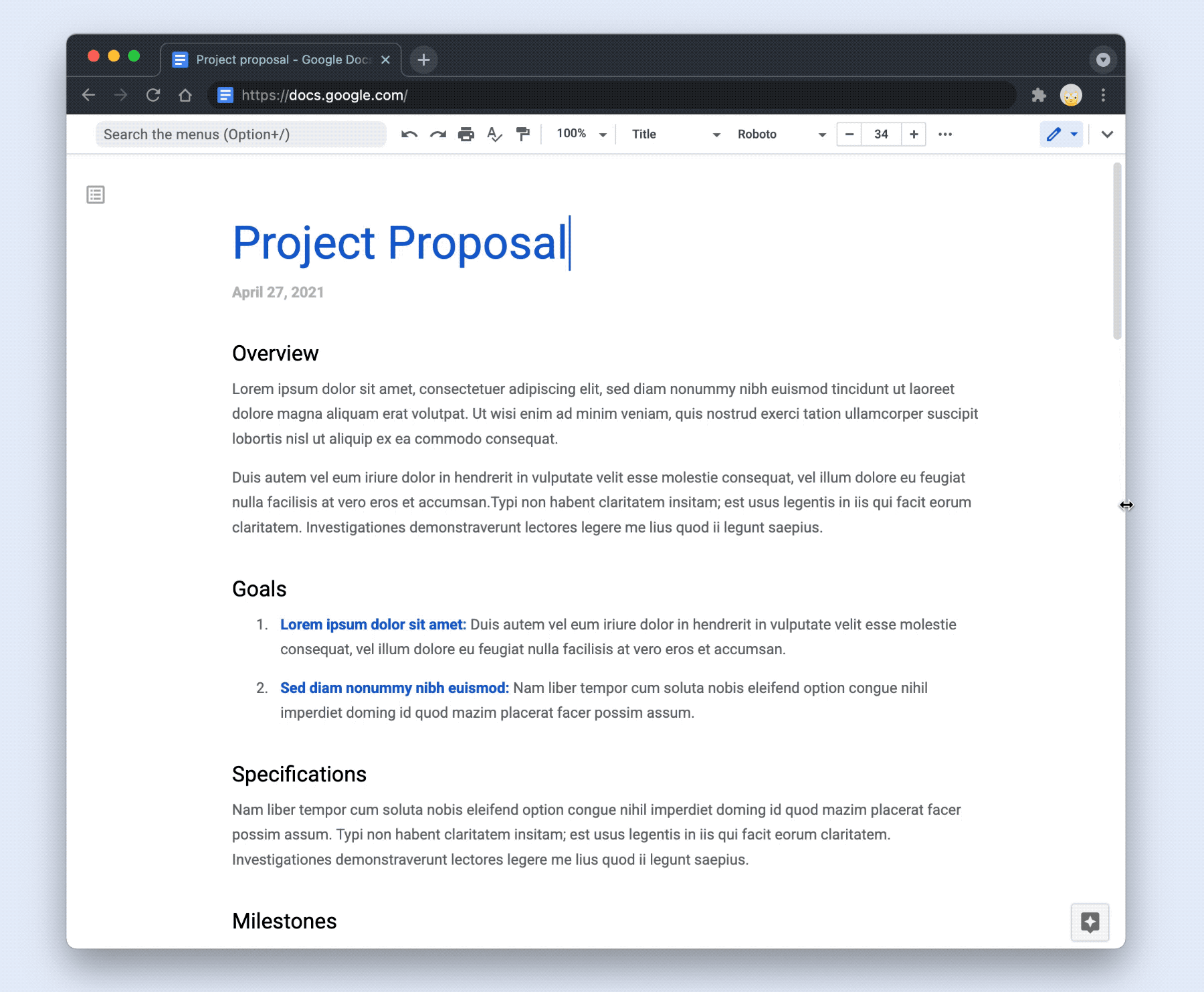 Narrowing Google Drive search results
Search chips in Google Drive will allow you to increase the file search precision when the first results after entering a general keyword turn out to be too extensive. This feature was being tested by some users since last year, is now coming out of beta and will reach all Google Workspace customers. Once it is available in your account, after entering a query in Google Drive's search engine, you will notice buttons that expand the attribute list, which you can use to better describe the file you are looking for. Features you can choose include:
File type (PDF, document, image, etc.),
Associated users,
Location (e.g., folder or shared drive),
Modification date,
Labels,
Tasks,
There is also a button that makes the entered phrase only search file titles. The search chips will help users find important files even faster.
Document previews in Cloud Search
Cloud Search is a search engine that allows you to find resources inside the entire Google Workspace cloud within an organization. From now on, you will be able to preview the document contents in a Cloud Search results list to identify the file before opening the link. The user can only view the files which they have permission to access. Previews are available for Google Sheets, Docs, Slides, and other popular formats, including PDF and Microsoft Word. This feature is particularly useful for similarly titled documents appearing in the results.
Unfinished tasks management in the Calendar
If you use Google My Tasks to plan your work, you can now see a reminder in Google Calendar with a cumulative list of all unfinished tasks from the last 30 days. This summary will appear at the top as an all-day event. In the list, you can review your outstanding tasks, edit them, or mark their completion. This feature will help Google Workspace users keep track of deadlines and manage their time more conveniently.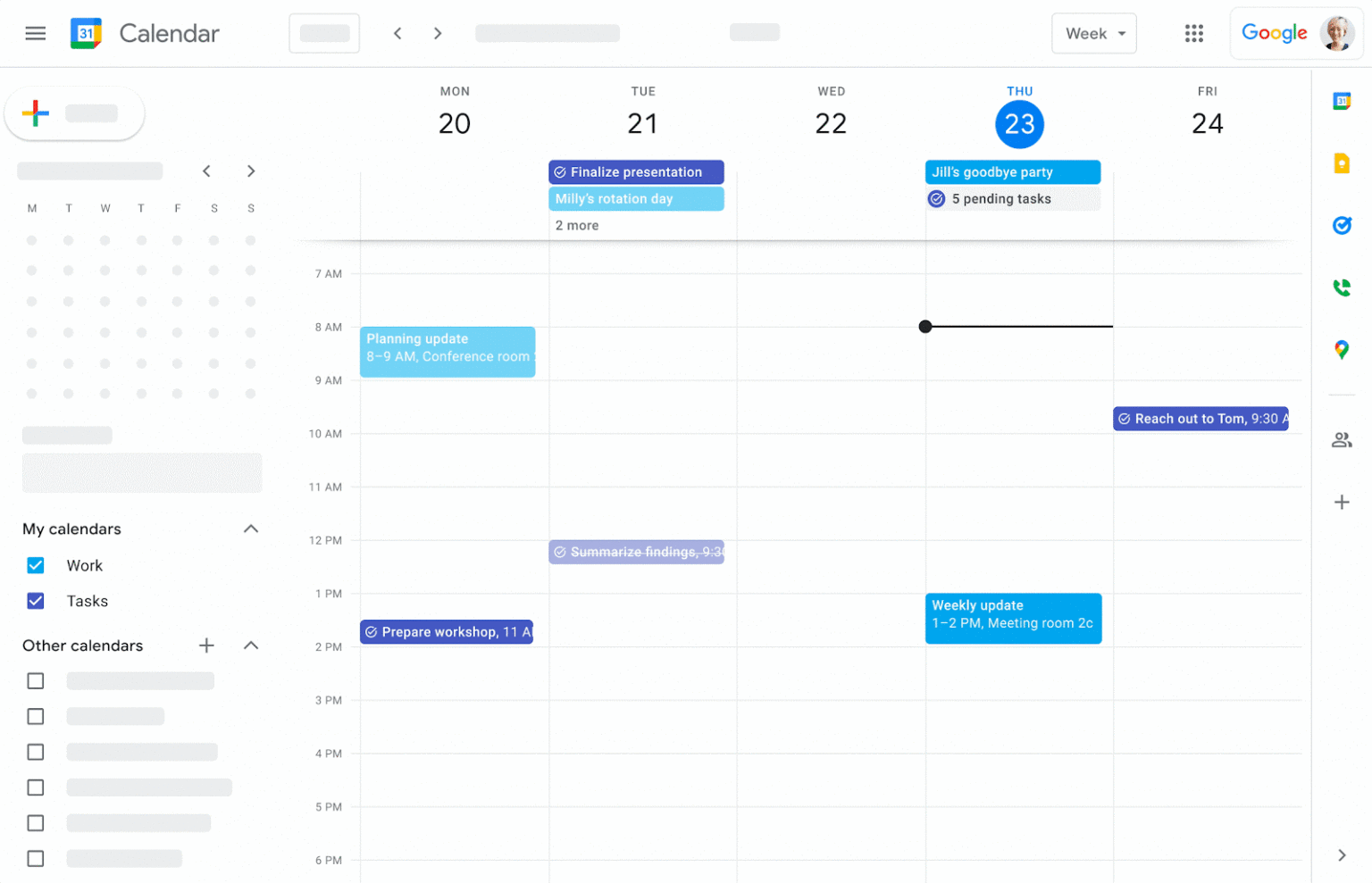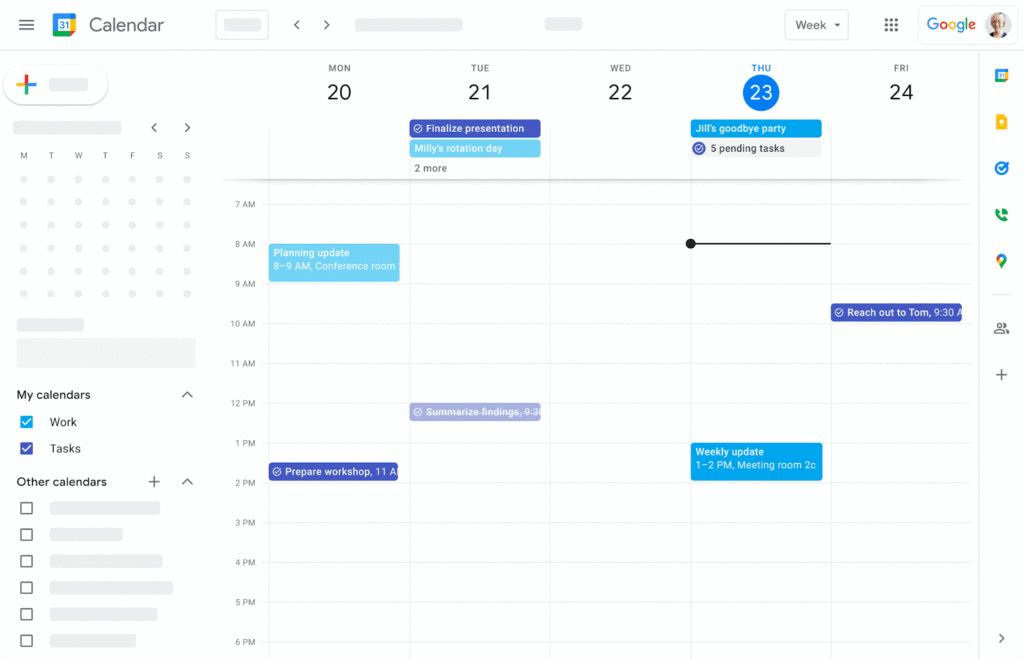 Google Chat is finally replacing Hangouts Chat
Considerate of its users' habits, Google has been gradually introducing its new, improved version of the chat. Customer migration from classic Hangouts Chat to Google Chat has been taking place for over two years and will be completed soon. Starting March 22, 2022, the chat application update process in all customers' domains will begin. Preferred chat settings will be changed on the accounts of users who have not yet done it individually – Google Chat will become the default text messenger in Google Workspace.
Hangouts messages will still be archived in Google Vault according to your organization's settings, and the full Hangouts conversation history will be available in Google Chat.
More convenient conversation search in Google Chat
Since Google Chat is about to become the main channel for synchronous text communication in many companies, it's no wonder it has received a lot of attention from developers at Google in recent months. In February, they provided the app with features to better suggest search results. These suggestions will reduce the time you spend finding important content and contacts. The update includes:
Suggestions of people based on recent user activity, appearing immediately after clicking the search bar,
Intelligent suggestions for rooms, group messages and people when the user starts entering their search engine query,
Chat search engine unification in the browser, mobile version and other applications.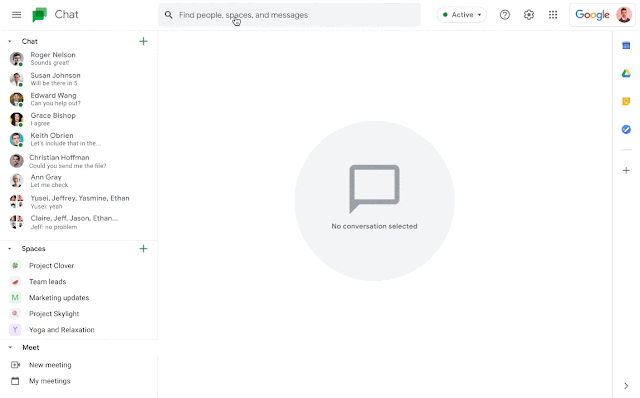 Google closes the Currents platform in favor of developing Spaces
The Currents platform premiered in mid-2020, and it's already time to say goodbye to it. Although the decision to liquidate this service came very quickly, it likely surprises nobody. This internal social networking platform for companies has never spread its wings, because Google Workspace users, in a time of social isolation, chose communication via Gmail integrated with Chat, Drive, Calendar and Meet – i.e. using Spaces. Google has noticed this customer preference, which is why it plans to move content and communities from Currents to Spaces, and shut down the platform itself.
We don't yet know exactly how this shift will go and when it will eventually end, but Google announces a gentle and gradual process. Spaces is a constantly evolving service, so apart from the Currents closing date, we will probably get a lot more news in the coming months.