Software as a service, or SaaS for short, is a software-sharing model that has recently gained enormous popularity. It is primarily due to the continued development of cloud technologies and the opportunities that further innovations in this area offer software developers. Even if you have never heard of SaaS, it is likely that you still use applications provided in this model on a daily basis. Read the article below to find out what SaaS is, how it works, and what are the most significant benefits of using it.
What is SaaS?
SaaS stands for software as a service. It is a model for distributing computer applications in which customers receive online access to the tool they need in return for a regular subscription fee. The service provider uses public cloud infrastructure to operate efficiently, store resources and make the app constantly available to the clients.
Therefore, SaaS providers do not sell their solutions as physical or virtual products that users must install locally on their devices. Instead, they acquire customers who use the tool as long as they pay a subscription fee. Users log in to the service to start a free trial period, and if they like it, they subscribe to the service to enjoy the full capabilities of the programme they need.
5 examples of SaaS solutions
To understand what the SaaS definition means in practice, how it works, and what the solutions in this model are capable of, let's look at examples of SaaS brands and tools already popular in the business environment.
Figma – an innovative web prototyping and graphic design tool that allows many people to collaborate on an expandable canvas in real-time. 
Zendesk – an environment of apps for customer support, relationship management, care, and acquisition.
Slack – an online platform for internal communication within teams.
Google Workspace – an enterprise-grade office productivity software suite from Google with the most advanced sharing and collaboration features on the market. You can implement it in your company with favourable discounts with the help of FOTC.
Microsoft 365 – a more traditional office suite constantly expanding features of its SaaS solutions to keep up with the more digital-native providers. 
If you're considering introducing a set of essential productivity tools from one of the most popular service providers, grab the free ebook with a complete comparison of Google Workspace and Microsoft 365.
How does SaaS work?
Let's now explain how software developers are making applications available to users as a service. To do this, let's go back in time a bit.
Until a few years ago, to be able to legally use a piece of software, the user had to buy it (often in physical form – for example, on a boxed CD) and install it on their computer. It was a one-time purchase for indefinite use and often entailed a high expense. Moreover, the user bought a licence for only one programme version and for a specific operating system (Windows, iOS, Linux). It was also sometimes the case that the programme was assigned to a single device, so changing the computer was equivalent to losing the right to access the application.
Thanks to SaaS, these times are now behind us. Under this model, customers do not have to buy software forever. Instead, they pay a periodic subscription fee and receive online access to the tool they need. Users do not have to install anything on their computer hard drive, as the software stores and processes data in the cloud. The provider is responsible for maintaining infrastructure, updating a product, ensuring availability, and sharing all the resources needed to keep the tool running smoothly.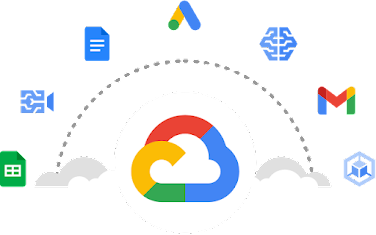 Scenarios for using SaaS solutions
The SaaS model is now widely used in both business and the private sector. Many users use daily, for example, mailboxes, cloud drives and the ubiquitous online streaming services providing libraries of films, music or books.
In the case of businesses, the tools distributed via the SaaS model vary depending on the industry. Many companies, for example, use cloud-accessible office suites such as Google Workspace. Specialised programmes are also paid for in a subscription model, for example, the Adobe Creative Cloud package for graphic designers. eCommerce entrepreneurs often set up their online shops on SaaS solutions. Other examples of SaaS used in business include CRMs, time scheduling tools or applications for developers.
To find out which SaaS solutions the FOTC's team utilises daily, read:
Advantages of the SaaS model
Compared to traditional software licences, the Saas model has many competitive advantages. Let us list some of the benefits of using subscription-based services.
Low operational costs and no upfront investment
Companies make their software available to users constantly for a regular subscription fee. Sometimes they also do it in a Pay as you go model, which means that the customer is billed only for the resources used. Such a solution removes a barrier that some small and medium-sized enterprises faced a few years ago, as they could not afford to purchase specialised software. Remember that such applications' prices often reached several (or even a dozen) thousands of pounds. Equipping even a small team with the tools needed to achieve daily objectives efficiently was, therefore, a considerable expense.
Today, buying access to the same software costs just a few pounds per month per user. This cost is probably affordable for any company that is serious about business. For example, Google Workspace prices start at just above 4 GBP per user per month (net).
But the savings generated by SaaS do not end with subscription fees. When choosing this solution, many operational costs disappear, such as fees associated with the installation and integration of software, purchasing a licence for a more recent version of the programme or buying additional computer hardware (like more capacious disks).
In the SaaS model, updates are seamless and often don't even require rebooting the programme. Customers can always enjoy the latest application version. Users, therefore, do not have to buy another licence just because a newer version of the service with additional features is available on the market.
Seamless performance on all operating systems
Most manufacturers make their SaaS platforms available from a web browser or client applications, which are developed in several versions to suit different operating systems. It means that the user can conveniently employ the tools they subscribed to regardless of which OS they are currently using. This approach is ideal for companies, as they no longer need to decide on a specific working environment and build the toolkit for employees around it. Team members can use different hardware in the BYOD model (bring your own device) and collaborate without obstruction using the same tools.
Again, take Google Workspace as an example, where it makes no difference whether employees prefer Macbooks, Windows laptops, Linux computers or perhaps Chromebooks. Team members can work on a document together, seeing changes in real-time even if each uses an entirely different operating system.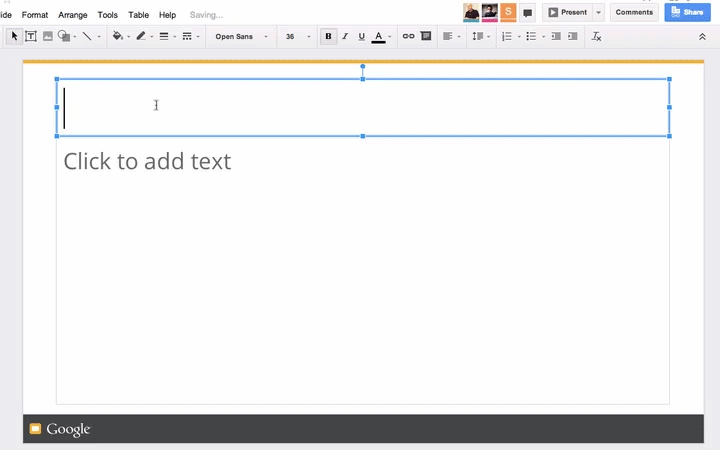 Quick access from anywhere
Since the SaaS model stores the data and software in the cloud, users can access it easily on the web. All they have to do is log in to their account on a device with access to the Internet – the necessary tools and existing projects are always at their fingertips. It is worth remembering that often it doesn't even have to be a computer – just a smartphone or tablet with a browser or a dedicated mobile app installed.
Easy scaling of the service
For many entrepreneurs, it is also crucial that the tools used in the company are easy to scale. And this is precisely the case with the applications available in the SaaS model.
The rapid growth of a company often involves hiring more employees, who need to be equipped with the tools necessary for their work. Previously, in such a situation, the company had to invest in an expensive licence, which could have become redundant after a short time. SaaS solves this problem – for a new employee to be able to do their job, all that is needed is another subscription.
What if the company is struggling or switching business strategies and some employees leave or get laid off? Again – just terminate the subscription for a few accounts, and you can quickly adjust costs to the company's needs. However, it is worth remembering here that each software provider grants access to services based on different terms. Most of them allow you to cancel the service with one month's notice. However, it may be the case that the tool you need is available on an annual plan, for example, and there is an additional fee for early termination. So, when deciding to purchase access to the software, pay particular attention to the terms and conditions for cancelling your subscription.
Data security
Users do not have to worry about security when using SaaS tools. Of course, they are responsible for adequately configuring the service, protecting access to their account and monitoring local threats. However, higher-level security is taken care of by engineers employed by the service provider. The software vendor ensures that data and processes do not leak outside the data centre. Large companies, like Google, take this issue very seriously. They, therefore, obtain security certificates, ensure that updates are rolled out safely, and introduce further innovations.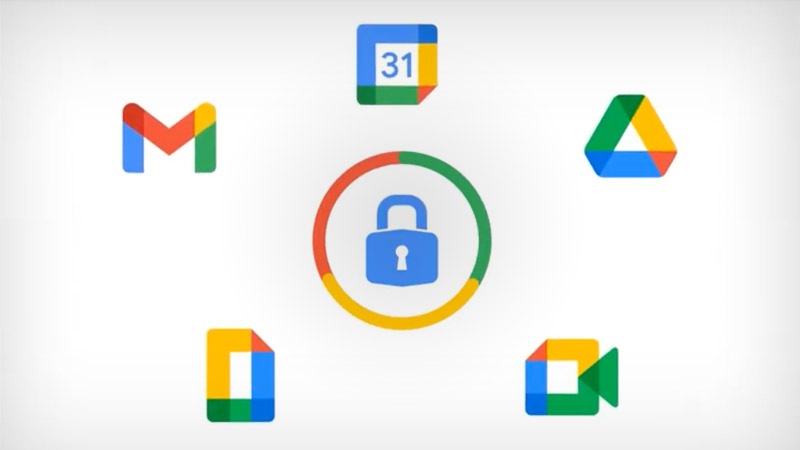 In conclusion
SaaS is a convenient, secure, inexpensive way to give your company's employees access to cutting-edge software solutions. If you're looking for a suite of office tools, cloud storage space and business email accounts with addresses in the company domain, Google Workspace would be the first all-in-one service worth checking out.
By purchasing access to the productivity suite through a Google Cloud partner such as FOTC, you will pay less than you would directly from the service provider. You can also gain 24/7 technical support and the possibility to test the service free of charge for up to 30 days. Contact us to find out how much you can save.