Many entrepreneurs instinctively translate the words 'partner company' to 'unnecessary middleman' and avoid it for fear of additional costs. If you are one of these people, you have a pleasant surprise ahead of you. Read on to find out why this association is misplaced in the case of Google Cloud partners and what benefits you can expect from working with FOTC.
Why is Google Cloud building a network of partner companies?
The scale of operations at global, multi-billion dollar enterprises like Google does not always allow them to take care of smaller companies in local markets as closely as they would like to. This task falls to partner companies such as FOTC.
Implementation and ongoing maintenance of a cloud ecosystem in business require familiarity with the cloud provider's technology. While you can rely solely on online tutorials, this is neither a pleasant nor time-optimised solution for your cloud migration journey. It's worth having an experienced guide who has the necessary knowledge and will make sure the process goes as smoothly as possible.
Long-standing Google Cloud partners have built up expertise and connections in cooperation with Google Cloud over the years. That, combined with their understanding of the local market and specific industries realities, allows them to provide reliable consulting services and personal technical support to their customers.
What makes FOTC stand out from other partners in the region?
FOTC focuses on a strict specialisation in providing companies with services of a single vendor – Google Cloud and Google Cloud solutions. We're committed to deepening our understanding of Google Workspace, Google Cloud Platform, and Chrome Enterprise to help our customers to optimise those solutions and adjust them to the individual needs of their organisations. As we concentrate exclusively on developing skills within this cloud ecosystem, we gain more and more official certifications, credentials and awards from Google with having this premier partner status.
Currently, we have as many as seven certified Cloud Architects in our ranks, eight people with the title of Professional Collaboration Engineer and many employees with other specialist Google Cloud certifications.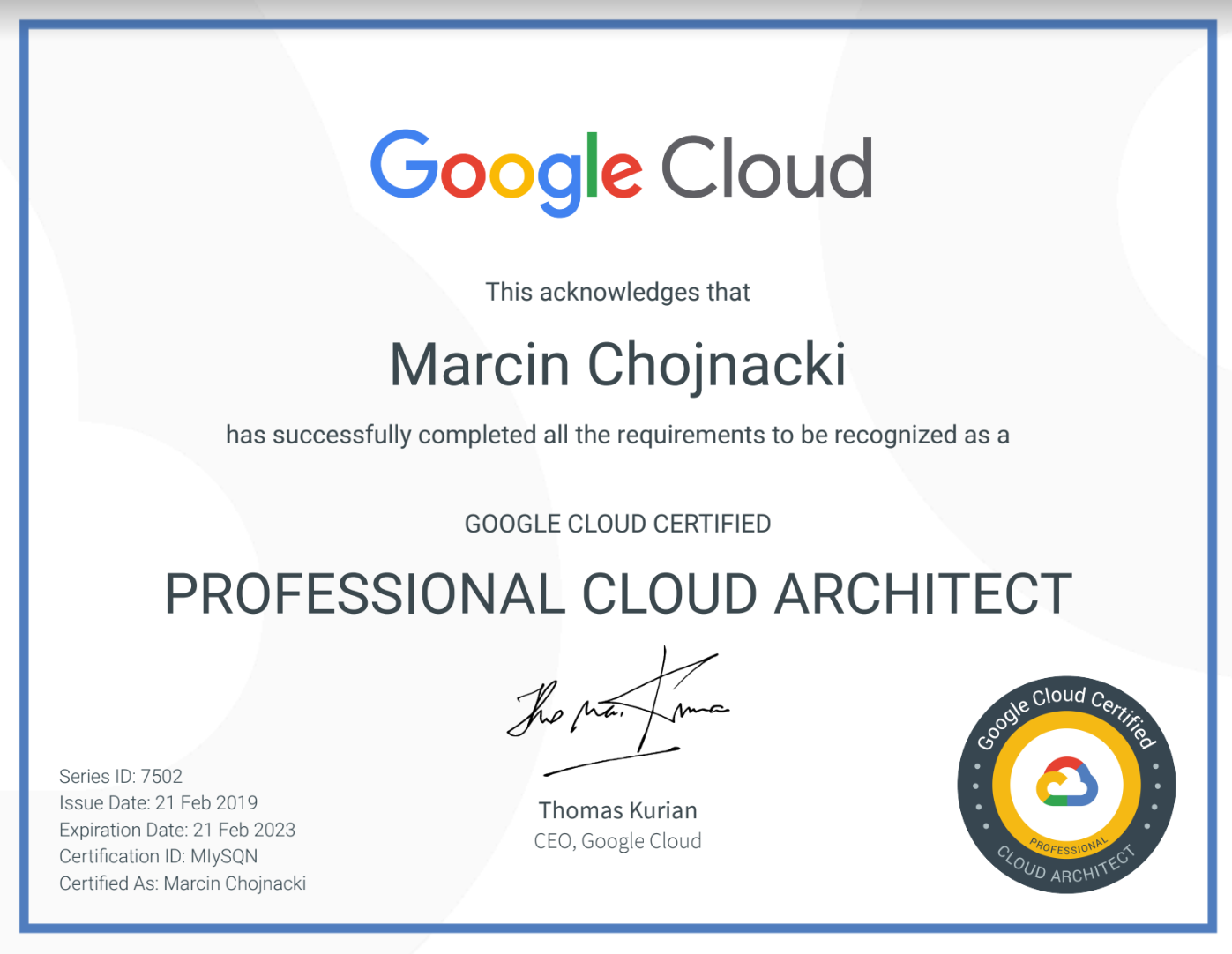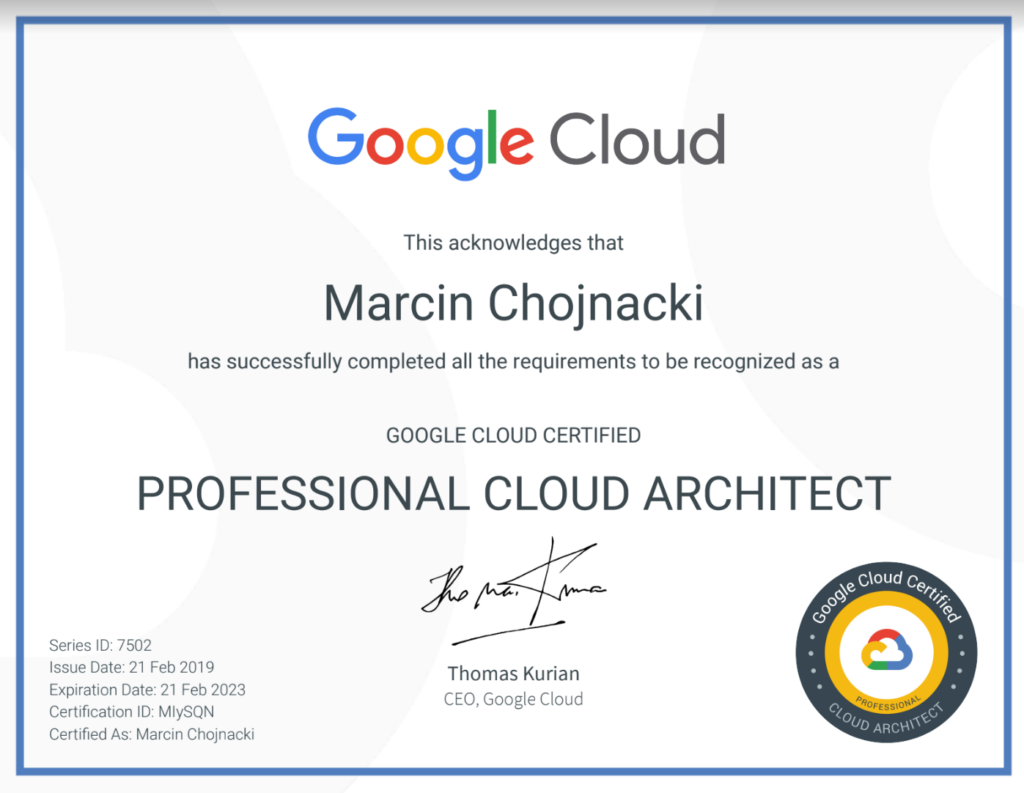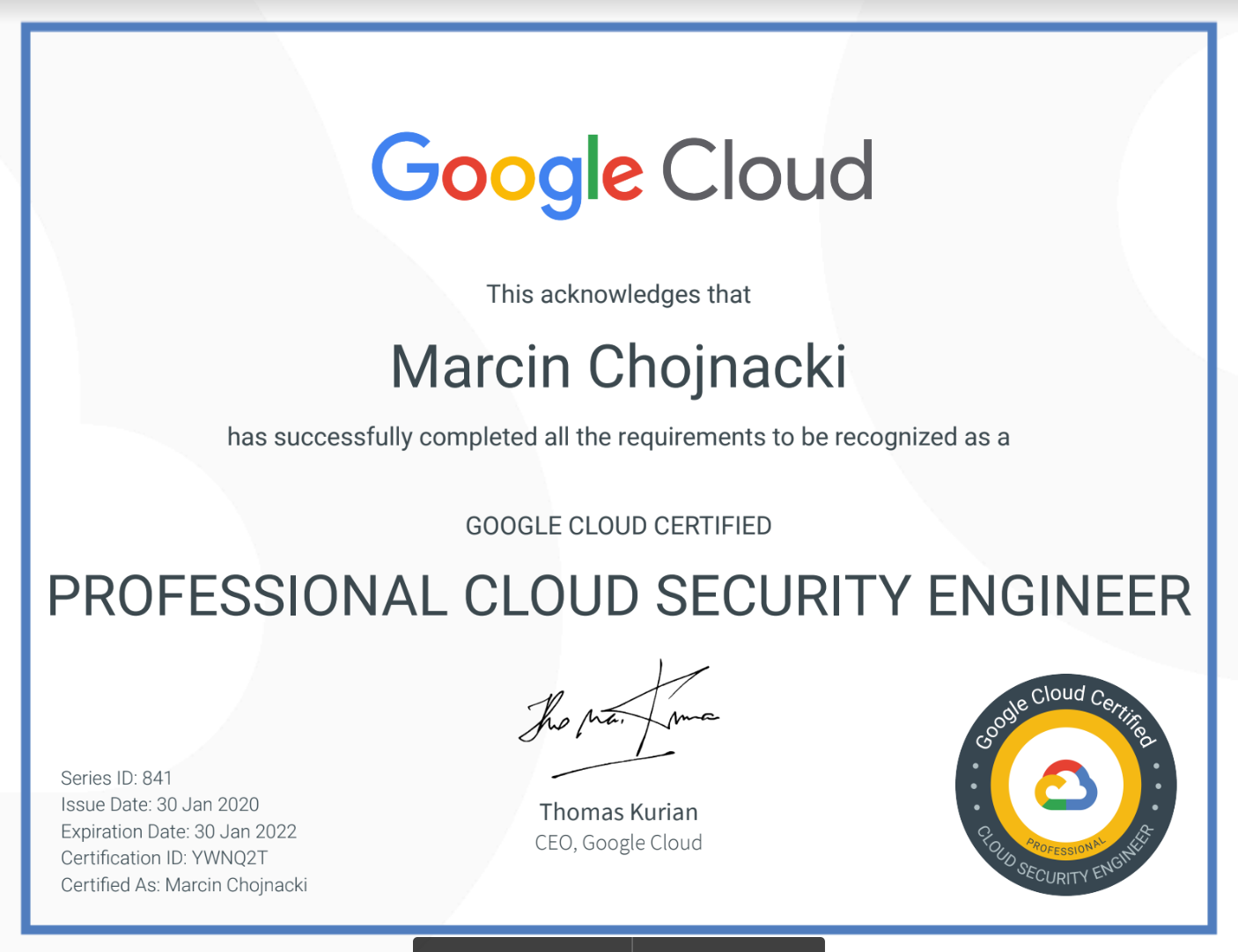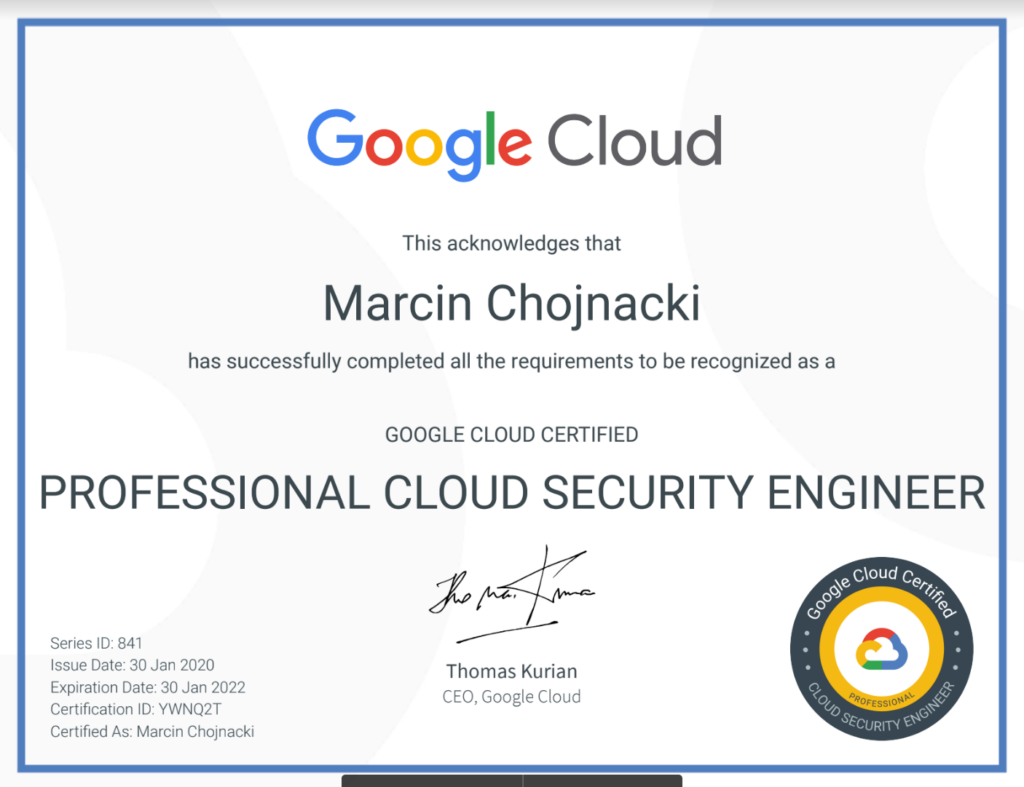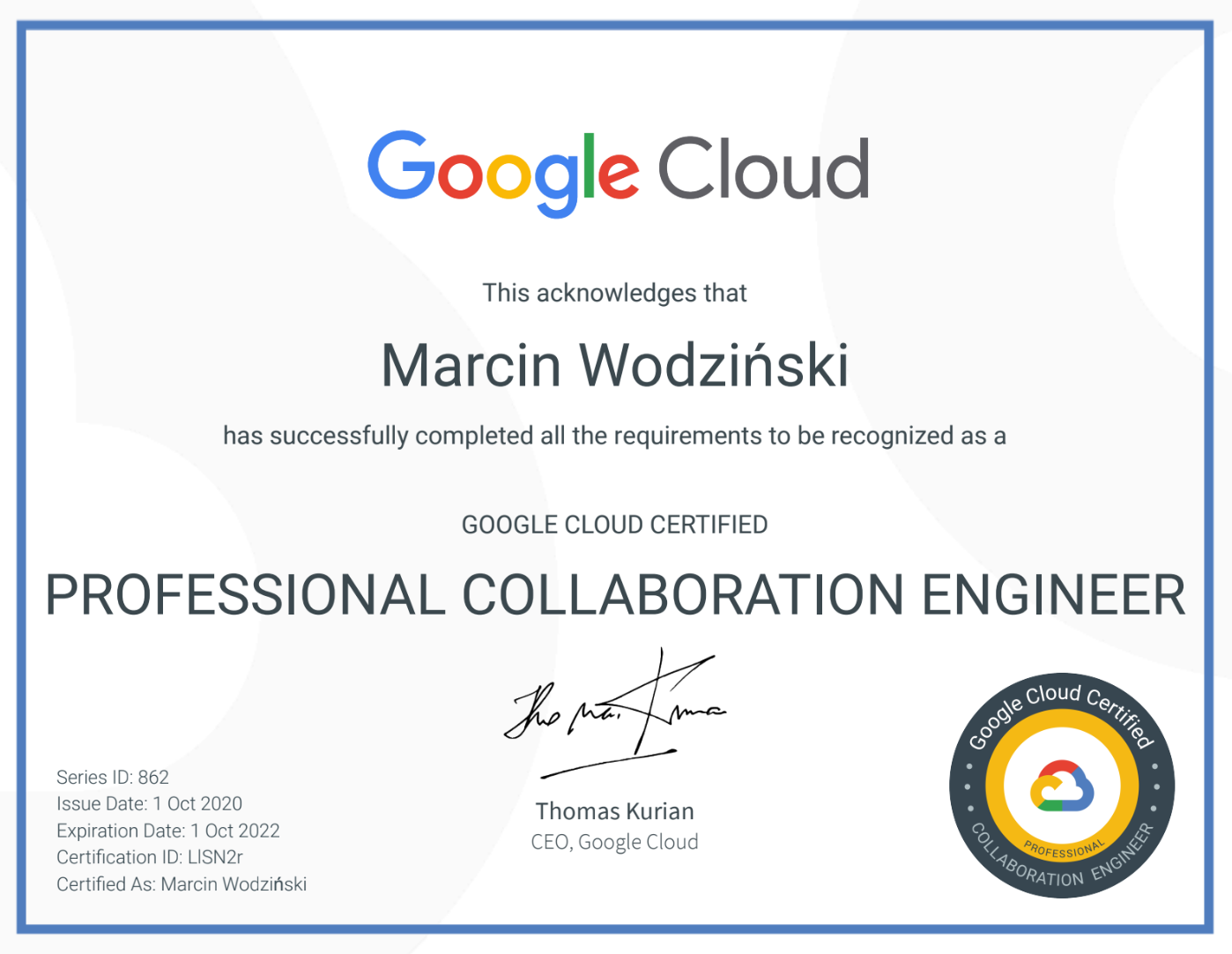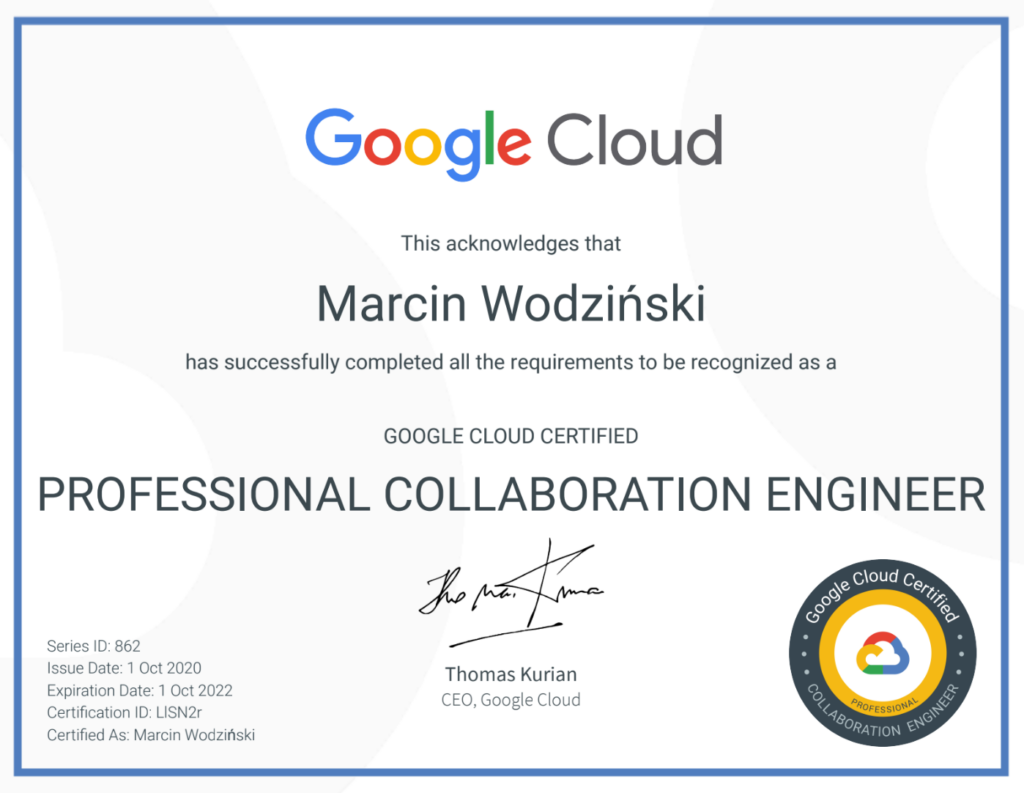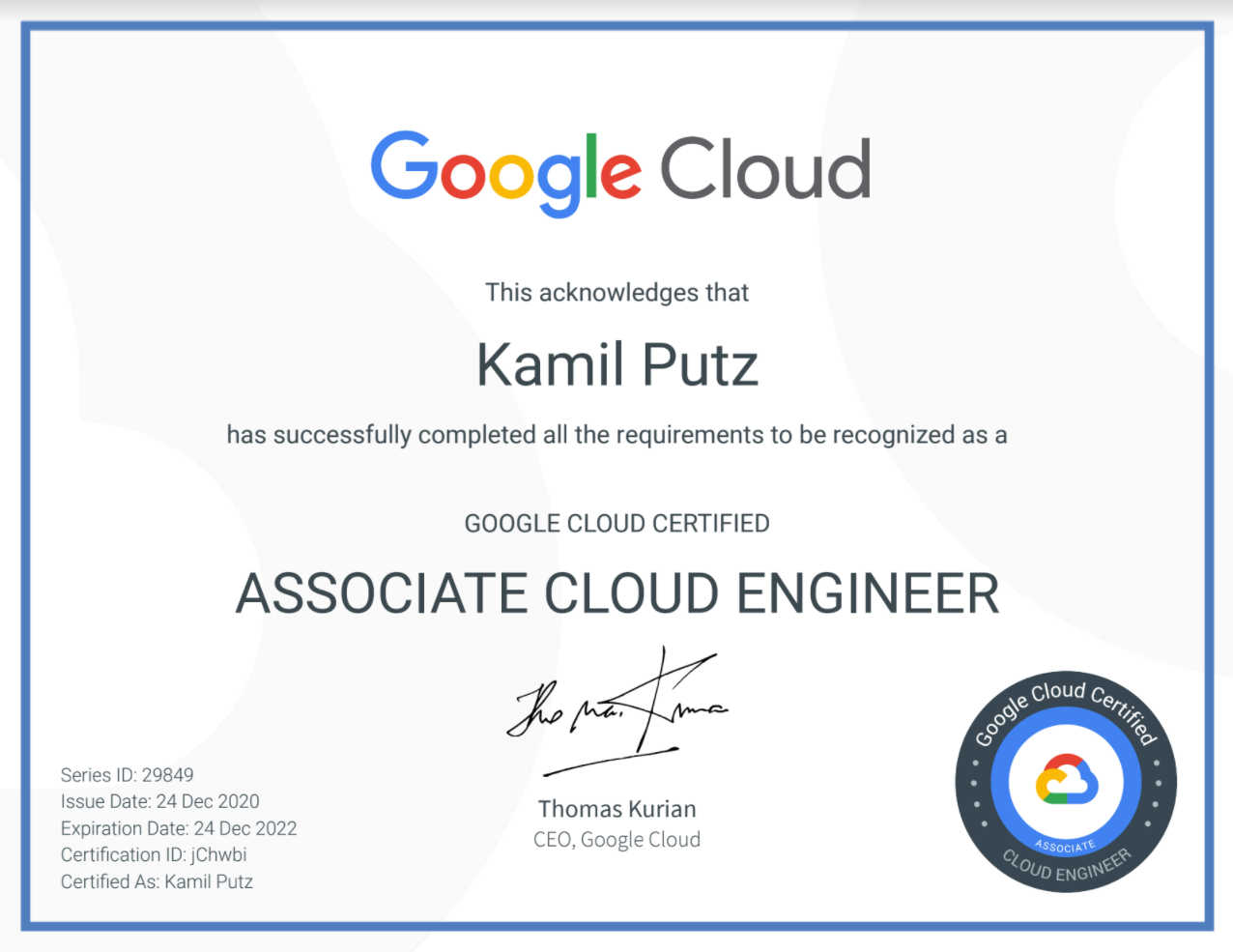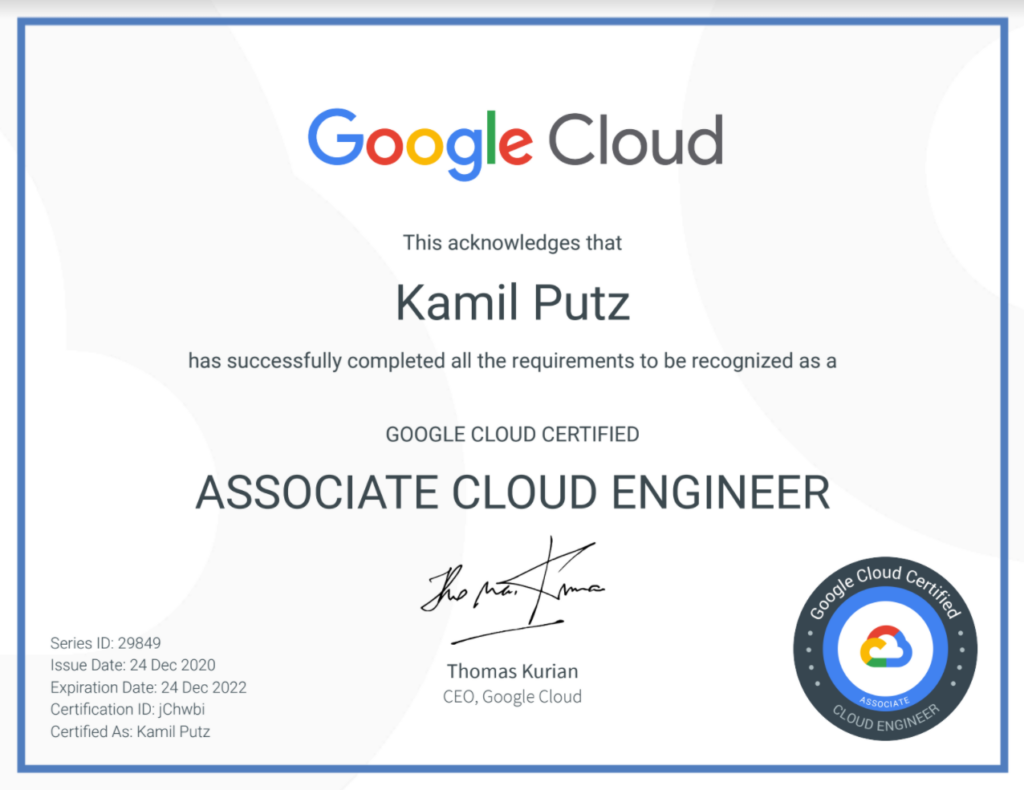 Documenting our knowledge and demonstrating evidence of successful implementations has led Google Cloud to award us the Work Transformation (SMB) Specialisation. This distinction validates our experience in optimising processes for digital transformation, providing technical support, and organising training for our customers.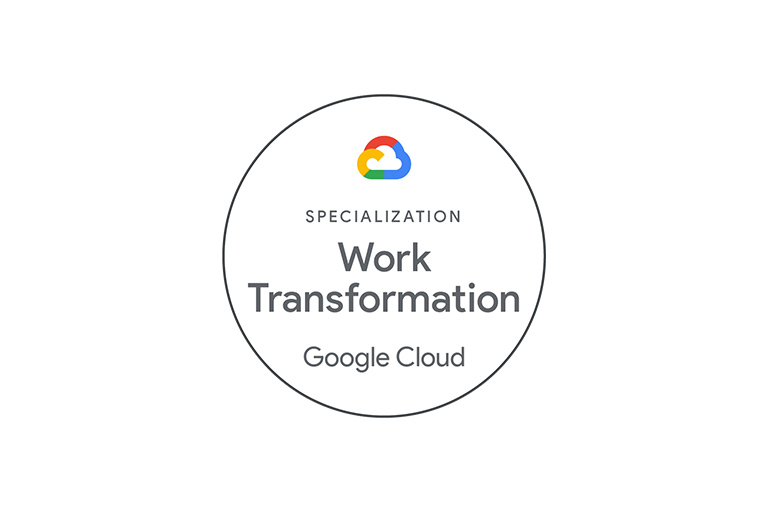 We also proudly hold nine Expertises in the Google Cloud Partner Directory
Industries:
Media & Entertainment
Small & Medium Business
Cloud natives
Technology and products:
Google Meet
Google Cloud OS & Hardware (Chrome)
Google Cloud Productivity
Solutions:
Work transformation,
Identity & device management
Browser & operating system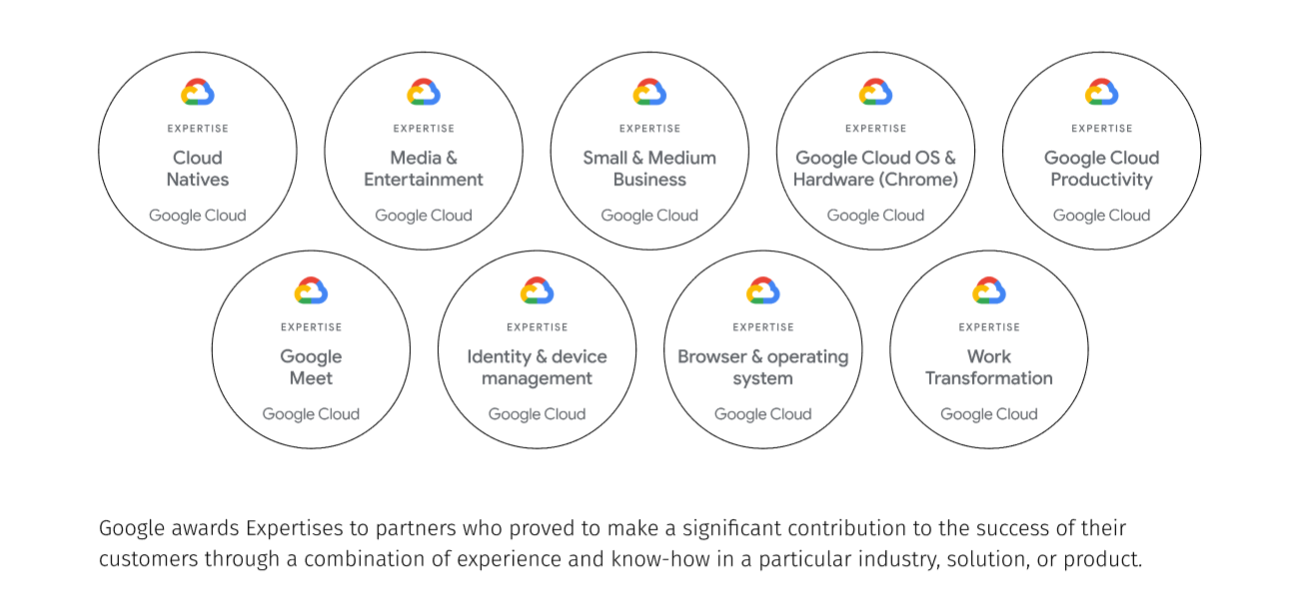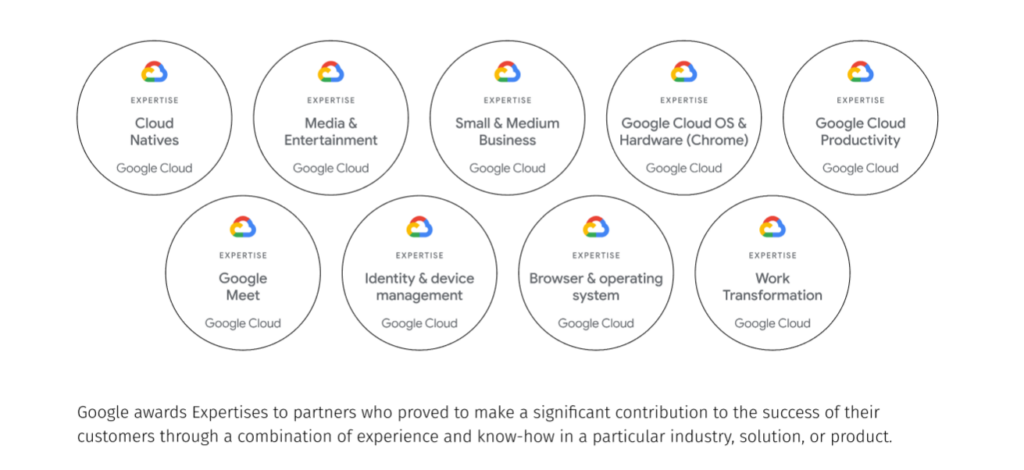 We pay special attention to each company's individual needs to adopt cloud services to the specific requirements of the market and the customer's industry. We support startups, SMBs and enterprise companies – in total, more than 2500 customers have already trusted FOTC, making us the market leader in Central and Eastern Europe.
But enough about us – let's discuss what your business can gain from working with our team.
10 benefits of working with FOTC for Google Cloud solutions
1. Diagnosis of business needs and guidance in the selection of fitting services
During the initial consultation, you will learn about all the options available for configuring Google Cloud services and which ones will be most suitable for your business.
2. Lower prices and more possibilities to test cloud services
FOTC can get you special discounts that are not available anywhere else.
Although each client's case is considered individually, one thing we can guarantee everyone – companies working with us will not pay more for the Google Cloud services than they would directly with Google. The partner also offers better conditions for testing products before committing to them:
To start your free trial and receive your voucher, contact one of our specialists.
3. Migration of data from the previous solution
We will prepare and execute a complete migration plan in cooperation with your team. All emails, files or application data from the previous solution will be safely transferred to the Google Cloud services – Google Workspace accounts or GCP. Importantly, our engineers will not have insight into the contents of your company's data; the migration is carried out with complete privacy of information.
4 Configurations of domains, accounts, and security settings in the Admin console
The first steps in the management console can be difficult, so relying on someone who knows the Google Cloud documentation almost by heart is the safest approach to the initial configuration of the cloud services. Certified engineers from FOTC can show you what to pay attention to and which settings are crucial to keeping your organisation's data secure.
5. 24/7 technical support
FOTC's front-line support team responds to questions from customers using Google Workspace twenty-four hours a day, seven days a week so that you can count on lightspeed answers. We resolve the most complex issues within days, thanks to the quick escalation of tickets to Google Cloud. We provide support through multiple channels, including video conferencing and remote desktop.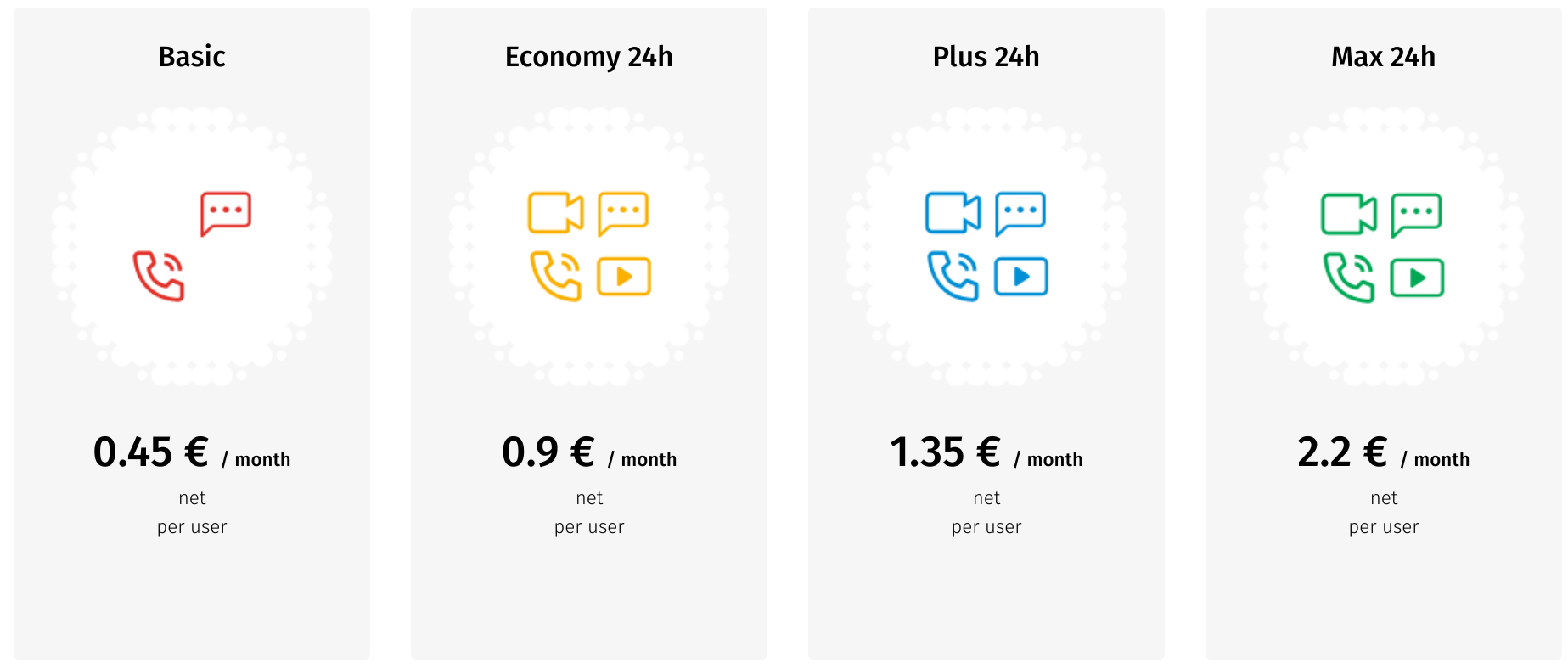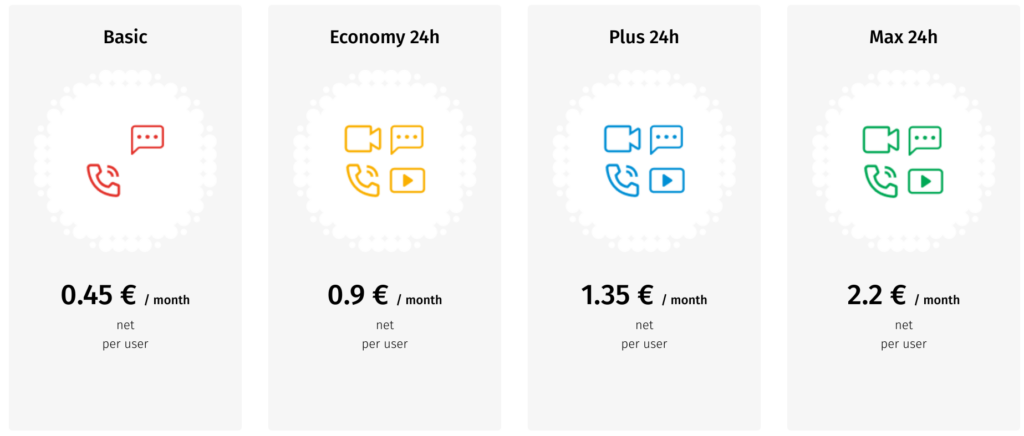 Learn more about our technical support services for Google Workspace clients.
6. Change management for full adoption of new productivity tools
Changing the habits of hundreds of employees is a big challenge. However, there is a way to ensure that the team reaches full productivity in the cloud-based office software as quickly as possible – a multi-stage change management plan coordinated by FOTC specialists.
7. Audits of adoption and optimisation of services
If you already have Google Workspace, we can help you check whether users and administrators are utilising the full potential of this ecosystem. Our diagnosis will help you find room for improvement and use these opportunities to boost productivity and collaboration.
Businesses using GCP will receive tips on how to use resources in a more cost-effective or effort-effective way, depending on the organisation's needs. We can also help you increase productivity, improve security or enhance DevOps collaboration processes.
Schedule a consultation – we'd be happy to help you diagnose the level of adoption of Google Cloud services.
8. Training to improve team productivity
At any time during your collaboration with FOTC, you can register your team for training in a specific Google Cloud service. Under the supervision of our trainers, your employees will quickly gain new competencies in operating cloud programmes and improve their work efficiency.
Practical user workshops ensure faster service adoption across the company, while administrator training will help design a secure working environment.
9. Business events and access to a community of Google Cloud Platform enthusiasts
For years, FOTC has been organising events supporting business networking and expanding knowledge of the Google Cloud environment. These used to be live events, and now we meet online – but what hasn't changed is that we always invite renowned industry experts and Google representatives to share their knowledge.
You can view recordings of the talks from our webinars in English here.
10. Ebooks, educational resources and multimedia
When working with FOTC, you always have access to our cloud knowledge base. Visit the Resources tab to browse our ebooks and other educational materials that we share for free. You will find there more about our customer success stories, consumer insights about cloud migration and customer satisfaction in relation to working with a trusted partner.
Thanks to our customised approach, each company finds its own unique reasons to work with us. Be sure to take a look at customer success stories on our website to see opinions from companies similar to yours. And if you want to find out what we can specifically do for your company's cloud journey, make an appointment for a consultation with one of our specialists – it's the first step to enhancing your company's growth in the cloud.