Arcanna.AI – a startup that leverages artificial intelligence to re-engineer experts' decisions
Arcanna.AI, as the name implies, is a service based on artificial intelligence technology. This solution, developed by the American-Romanian company Siscale AI Inc., is dedicated to Enterprises and Managed Security Services Providers that run their security operations internally and are facing the problems of fatigue and capacity in dealing with threats.
The goal of the Arcanna.AI team is to re-engineer the SOC analyst's decisions thanks to a proprietary method that leverages AI, deep learning, NLP, and the continuous feedback loop to learn and adapt to the team and contexts. The platform provides predictions for future decisions of security specialists by mimicking their decision-making process encoding knowledge from the existing process across the entire expert team into deep learning models.
Google Workspace – secure apps for collaborating in a distributed team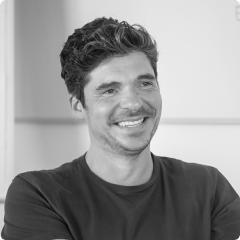 We understand Google Cloud's focus on security very well, and we don't believe in the vendor lock-in approach that Microsoft has. We like to be in control of our future, data, and visibility, so the decision was simple – we chose to use Google Workspace from the very beginning. 
Ease of use
Arcanna's workforce is distributed across multiple continents, so convenient tools for remote work were essential for the company. Google Workspace was a natural choice, as most of the employees were already familiar with Google apps and found them very easy to use. When a new person joins the team, they immediately get access to all the files necessary to work; they usually don't have any issues navigating the straightforward interface of Google Workspace communication and file editing apps.
Collaboration in the cloud
Google Workspace is a perfect suite of tools for companies that prefer the BYOD (Bring Your Own Device) model, like Arcanna.AI. Employees can work from anywhere on their private laptops, computers and smartphones, while all the company's information is kept securely in the cloud. Mobile device management settings are helping admins to maintain control over the data processed by employees. The Zero-trust policy built in Arcanna's DNA is easy to uphold, thanks to robust configurations in the Google Admin console. Plus, GCP is blended security-wise with Google Workspace, so it's easy to track access and allocate resources to whoever needs them.
Integrations and flexibility
Google Workspace is an open environment that allows extensive personalisation with third-party add-ons. Thanks to it, the Arcanna.AI team can integrate Gmail, Calendar and other Google apps with other communication channels, like Slack, and additional tools – Atlassian Jira, GitHub, or Confluence.
For a dynamically growing company that employs more and more specialists each month, easy scaling of the suite of productivity tools is a must. Arcanna.AI Team can add or subtract licences as the number of employees changes, and thanks to the partner's support, the process is always straightforward.
Convenient video conferencing
Google Meet is one of the most important tools for Arcanna.AI when it comes to synchronous communication within the team and with people outside the organisation. Employees can quickly jump on a call with clients or investors to discuss sensitive company issues – online meetings are always secure thanks to encryption of data and full access control. The team also makes heavy use of the recording feature – each important meeting is registered, transcripted, and archived, so that other team members can easily reference it in the future.
Google Cloud Platform – a secure and easy-to-use environment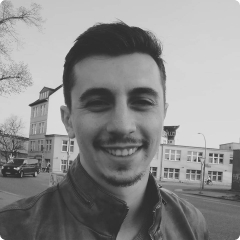 GCP was our first choice given our native integration with Google Chronicle SIEM and Google Siemplify. One of the main aspects that weighed on the decision was cost, especially in relation to ease of use, ecosystem consistency and implicit security baked into the cloud products.
All in one cloud
The whole Arcanna.AI software development lifecycle sits on top of the Google Cloud Platform. The team uses GCP to carry out all jobs related to the product: from research and development activities, staging, to production; the cloud services also back their internal activities. Specialists at Arcanna.AI point out that one of GCP's benefits is the ease of organisation infrastructure components using projects.
Development efficiency with GKE
Arcanna's most heavily used cloud service is Google Kubernetes Engine – a managed environment for running containerised applications. They host all their applications in the service, each app located in a different cluster. The team also uses the Google Kubernetes Engine service to streamline the delivery of changes and new features with CI/CD in conjunction with GitHub.
Marketplace-based distribution
In addition to the Arcanna.AI website, the app is also being made available on cloud marketplaces. Arcanna.AI is currently in the AWS Marketplace and will soon be added to the Google Cloud Marketplace. This allows the startups' customers to set up and integrate the service into their cloud environments faster and more conveniently.
Further growth with the support of the Google Cloud partner
The Arcanna.AI collaboration with FOTC has translated into lower costs of the cloud services; thanks to that, the startup can move those funds to the development area. Arcanna.AI is moving forward with plans to enter new markets, and Google Cloud partner is standing by to support them in extending the cloud infrastructure while keeping the highest security standards.