Google Bard available for Google Workspace users? Read the article below for even more novelties from the month of May concerning Workspace apps and new releases.
Google Chat: Quote previously sent messages and react to them
Google is introducing a new feature that allows users to quote a previous message within a reply in a direct message, group message, or space. 
At the same time, Google Workspace users will get more out of their emojis with the new quick reactions. When interacting with colleagues within a group or space, you will be able to react to their messages with your most used emojis by hovering over a message.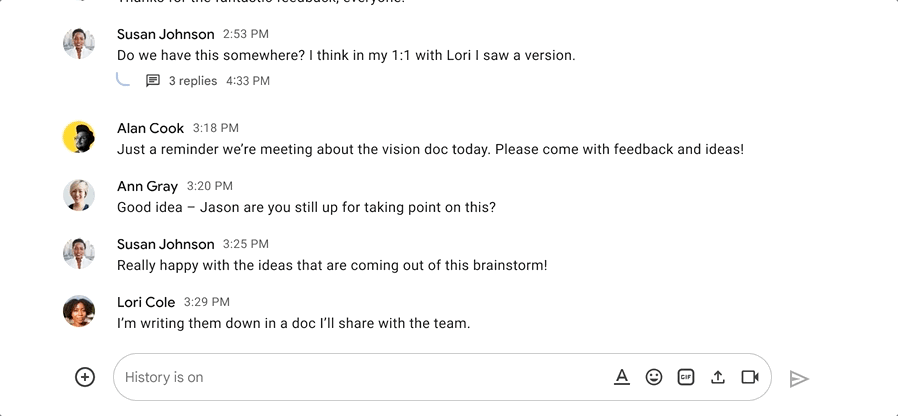 Turn access to Bard on or off for Workspace users
Google announced Bard at the start of the year as a creative and helpful collaborator based on generative AI.
In the coming days, Google Workspace admins will be able to turn access to Bard on for their users, in the Admin console under Apps > Additional Google services > Early Access Apps.
Do keep in mind that at first, Bard will be the only service managed by the Early Access Apps control. Over time, we may be adding other services under this control.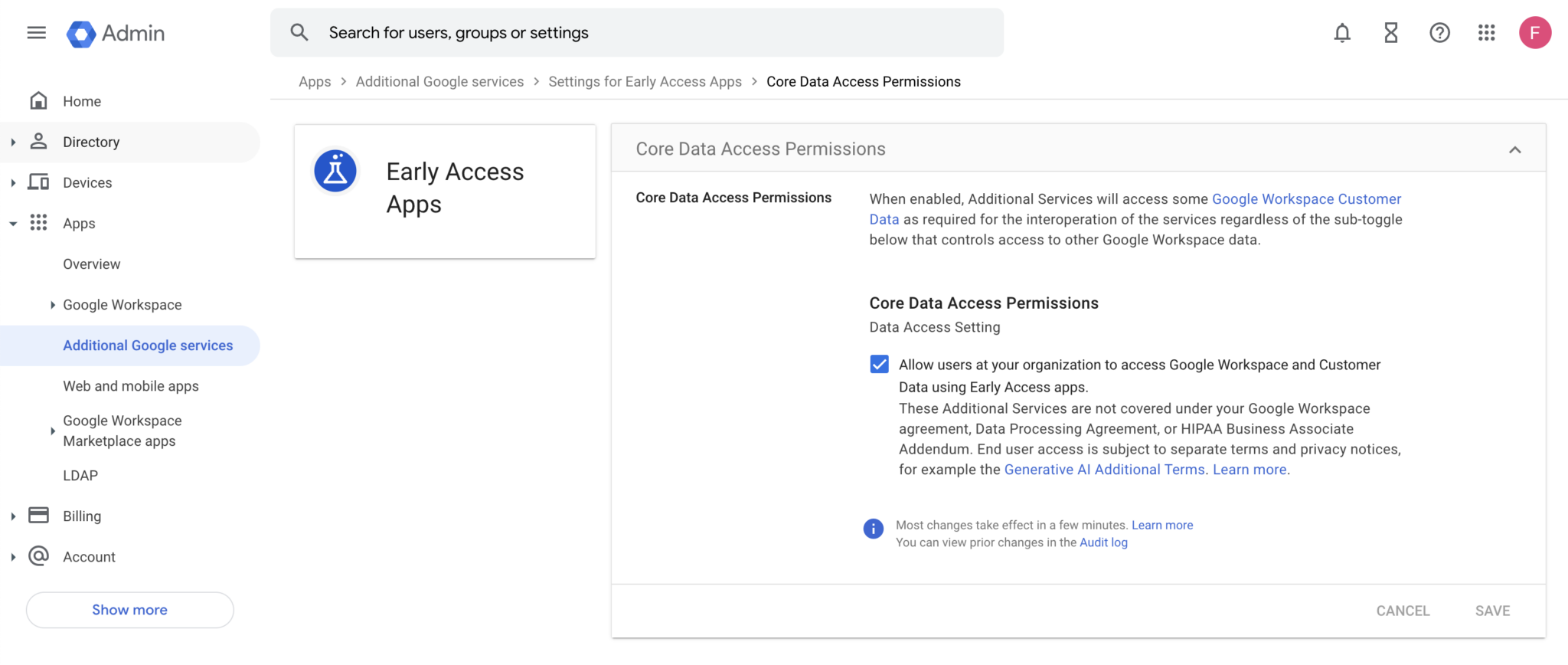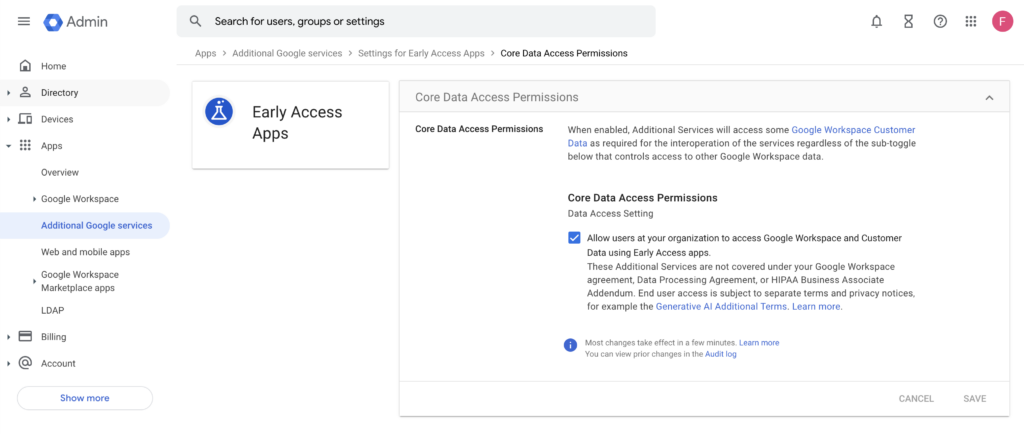 Enable content reporting for Google Chat users
Effective collaboration requires ensuring a psychological safety for users and appropriate protection for sensitive business data. Content reporting in Google Chat is now enabling users to report inappropriate messages for review – anything from offensive, discriminatory or explicit content, sensitive data that should be shared, and more. 
Once a user has flagged a message, admins can find more information about the incident in the Security Investigation Tool and decide whether further action is needed.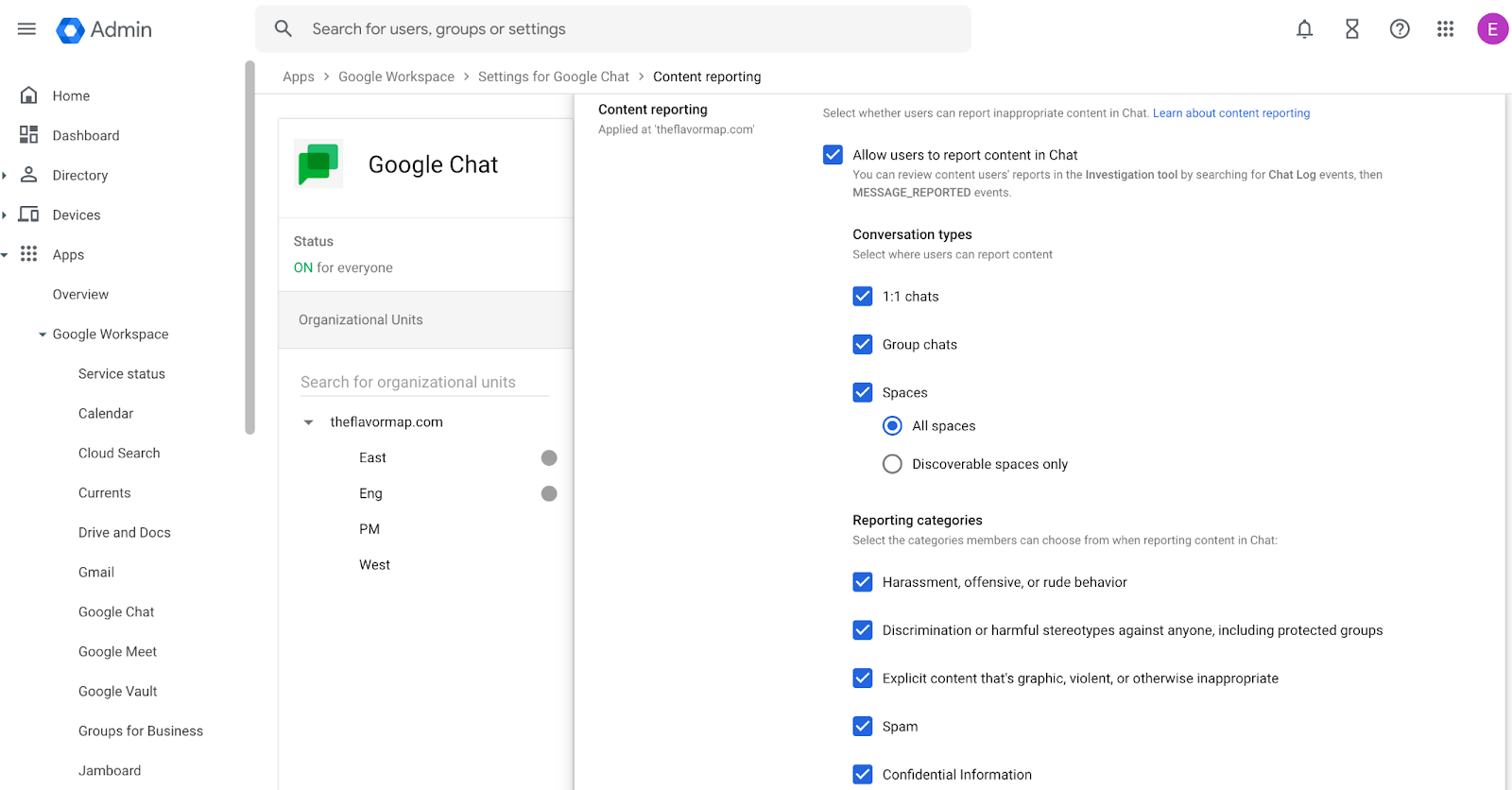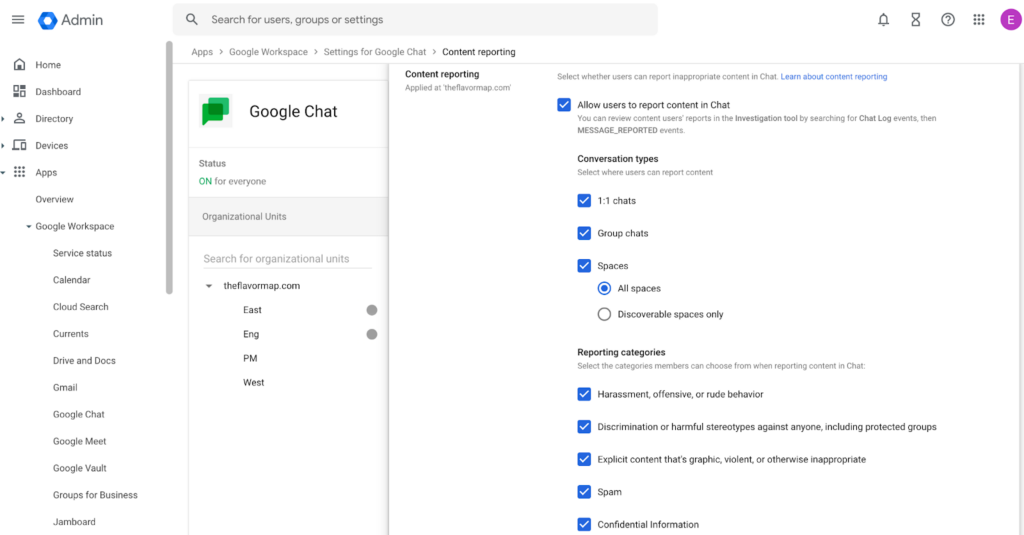 This feature is available for Google Chat on the web and mobile devices.
Google developers are expanding the ability to set expiring access when sharing files in My Drive, by adding the option to set expiration date on files that reside in shared drives.
Specifically, developers will now be able to fully control file expirations via the API (creating, reading, updating, deleting), and users will be able to see, but not edit file expirations in the sharing dialog.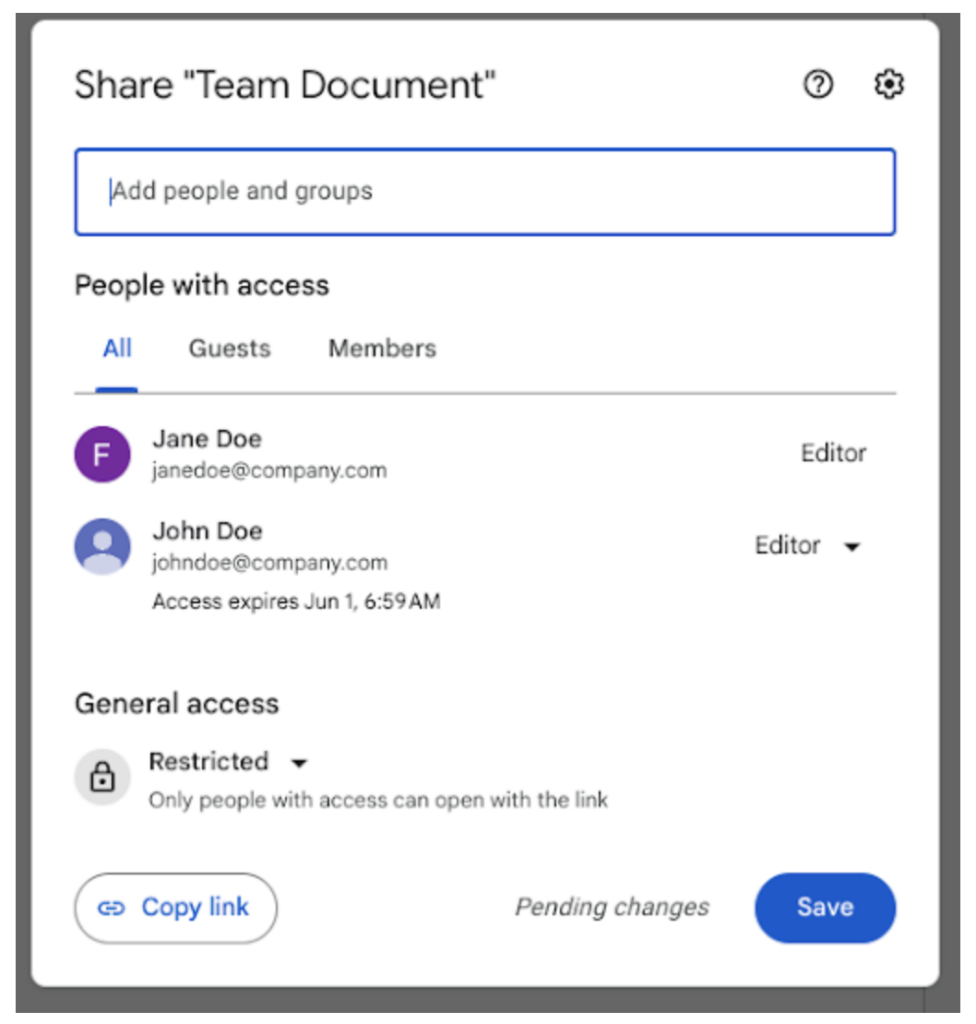 Availability:
Available to Google Business Standard, Business Plus, Enterprise Essentials, Enterprise Essentials Plus, Enterprise Standard, Enterprise Plus, Education Fundamentals, Education Standard, the Teaching and Learning Upgrade and Education Plus customers
Not available to Essentials Starter, Business Starter, Frontline Starter, Frontline Standard, and Nonprofits
Not available to users with personal Google Accounts
Draft Google Calendar invites in Google Docs
Collaborate with your team on Google Calendar invites directly into a custom building block in Google Docs, similar to an email draft template.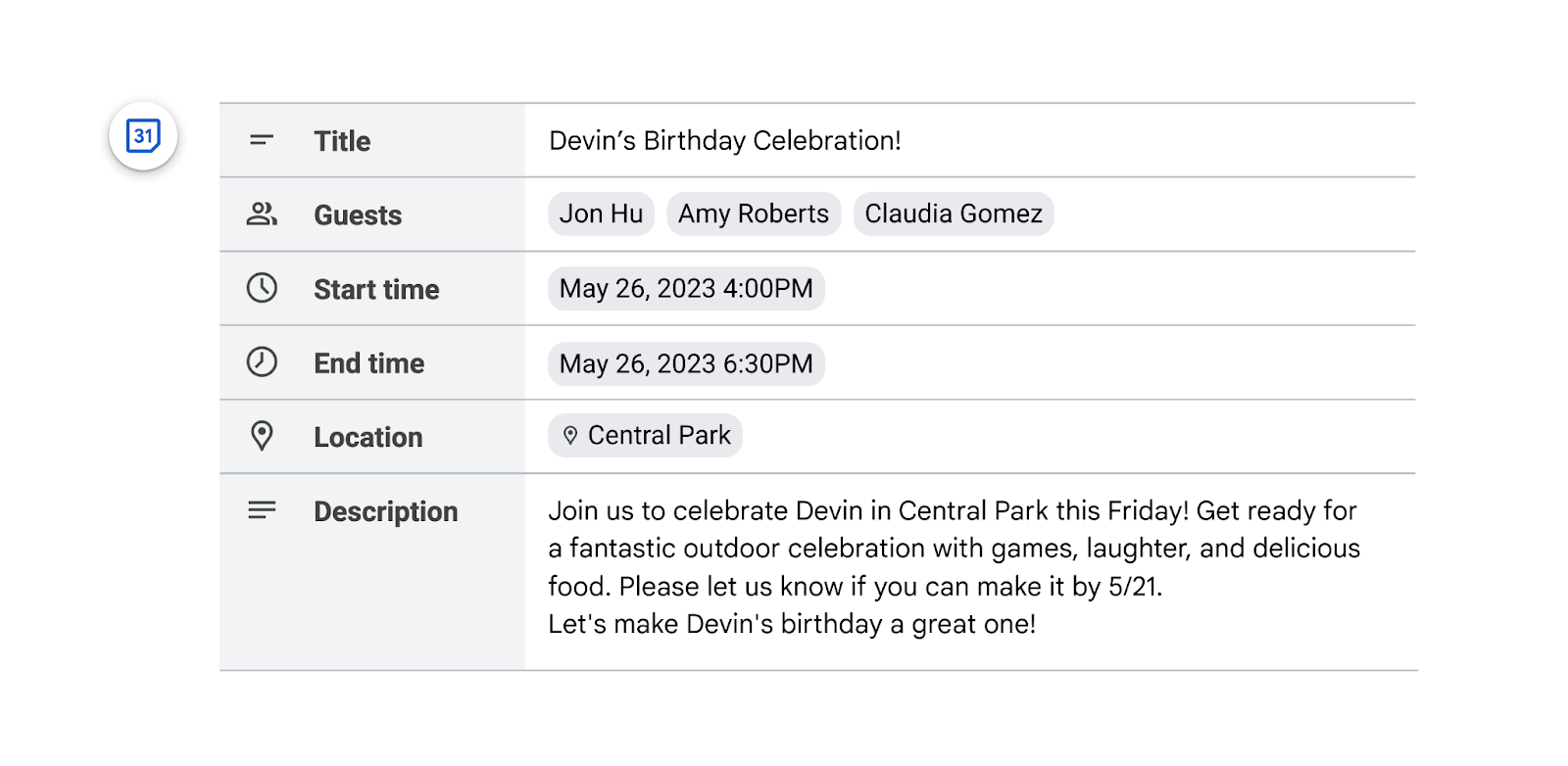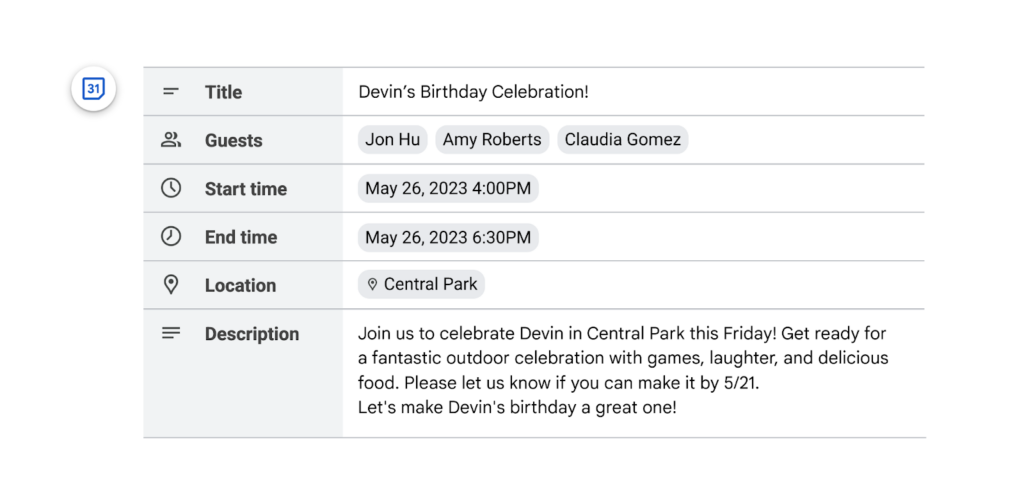 This could be a useful feature when more than one stakeholder has input on dates, times, attendees, event descriptions and more. Once the invitation is complete, simply click the Calendar icon. All the details will be pulled into Google Calendar when you're ready to send.
Increasing membership limits for Google Groups
Starting from May 2023, Google Groups for Business is increasing the limits for the number of direct and indirect group memberships for which a user can have:
Direct: 3,000 memberships (increasing from 2,000)
Combined direct and indirect: 7,500 memberships (increasing from 5,000)
Do keep in mind that if you're the owner or manager of a group, it counts as two memberships—one as a group member and one as the owner or manager. A user is an indirect member of a group if they belong to a different group that's nested in the group.
Google Drive: Enhancing spam or abusive content protection
Google is improving on Google Drive's security by giving users a new way to suppress potentially malicious content. Drive is now getting a spam folder, similar to Gmail spam folder, for users to place and block unwanted content and harmful files.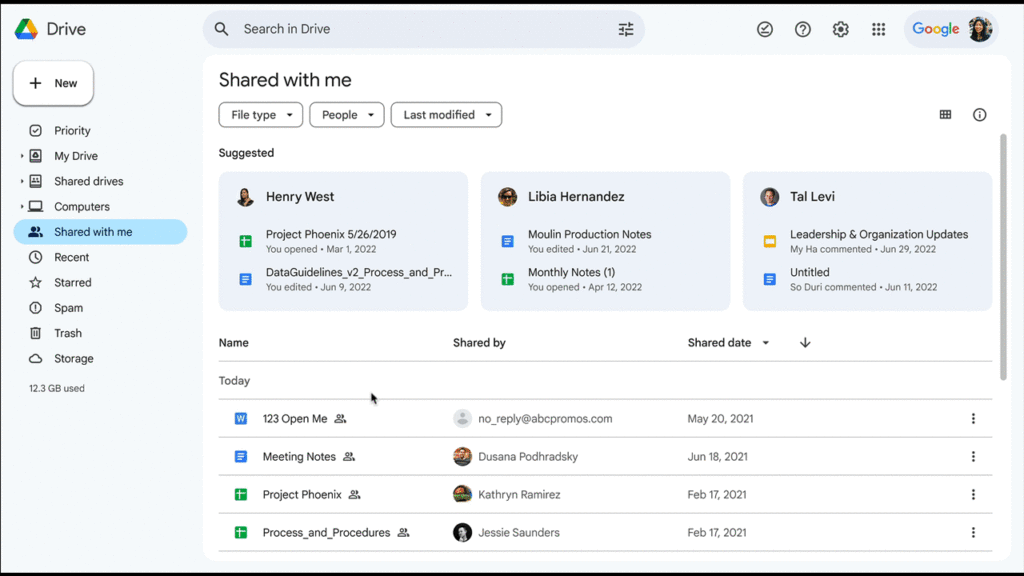 When an unsolicited file is moved to the spam folder, users will be unsubscribed, preventing all comment, sharing, and mobile push notifications for the file. Once unsubscribed, users will not be able to find the file anywhere in Drive outside of this respective spam folder.
After a file has resided within the spam folder for over 30 days, it will be permanently removed from Drive.
Google Docs is getting expandable and collapsible content
Start working smarter in Google Docs with the new expandable and collapsible sections. Editors of a document will now have the ability to set the default state of headers to expanded or collapsed.
This collapsible headings function makes it easier to consume content by enabling you to hide portions of larger documents more easily.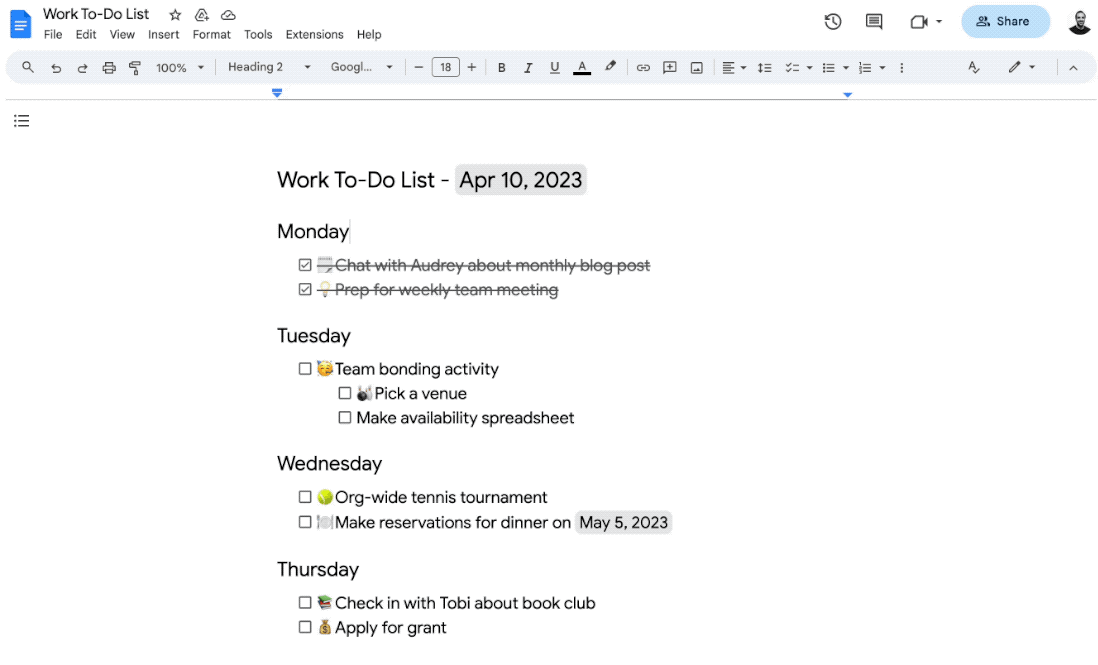 Users with view and comment access are able to expand and collapse content when they have the document open. When they close the document, their expand/collapse changes will not be saved.
Providing greater visibility with additional Google Calendar statuses in Google Chat
Google Chat statuses are getting updated with more information sourcing from users Google Calendar statuses. After introducing "In a meeting" or "In focus time", Google Chat statuses will now provide more Calendar information, such as:
How much longer someone is in a meeting or focus time 
If someone has an upcoming commitment within the next 10 minutes 
If someone has an upcoming out of office event within the next business day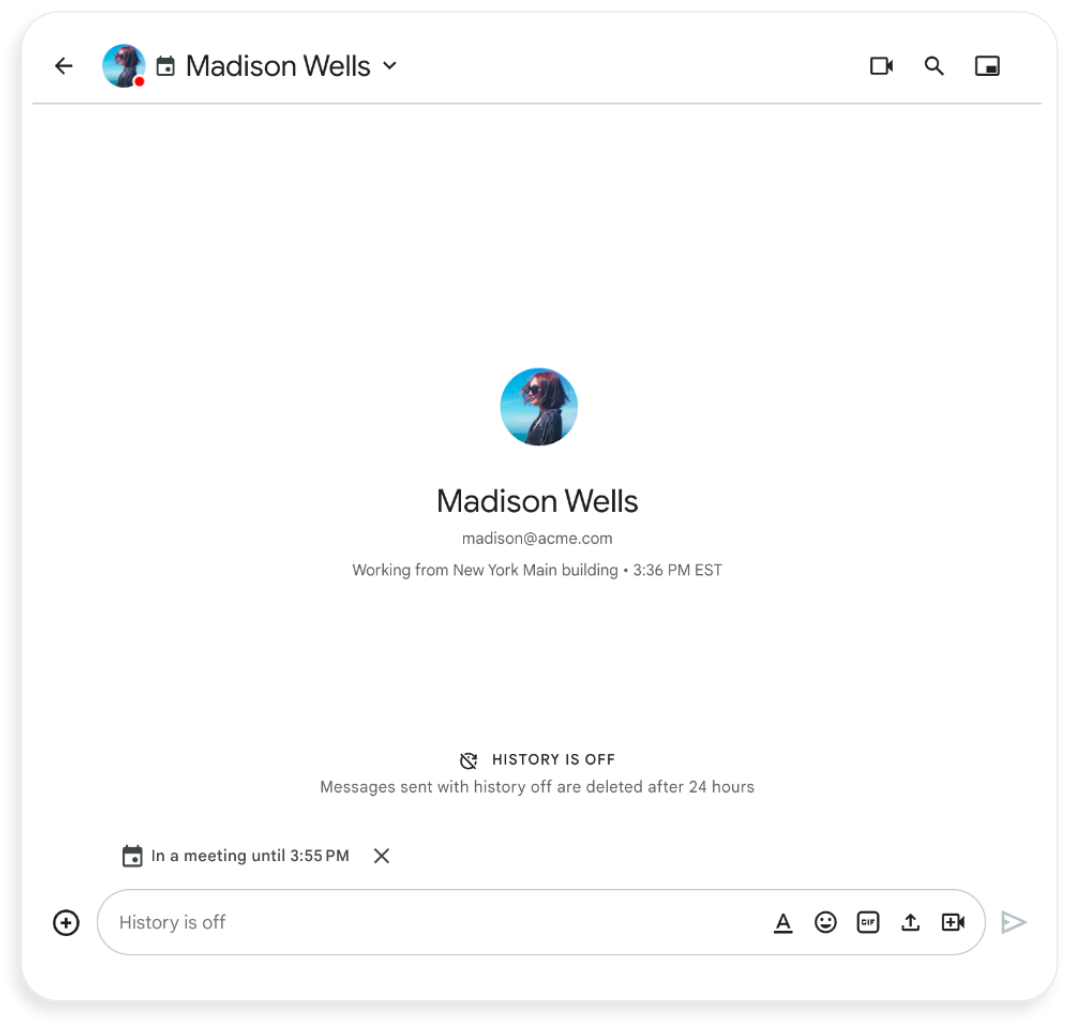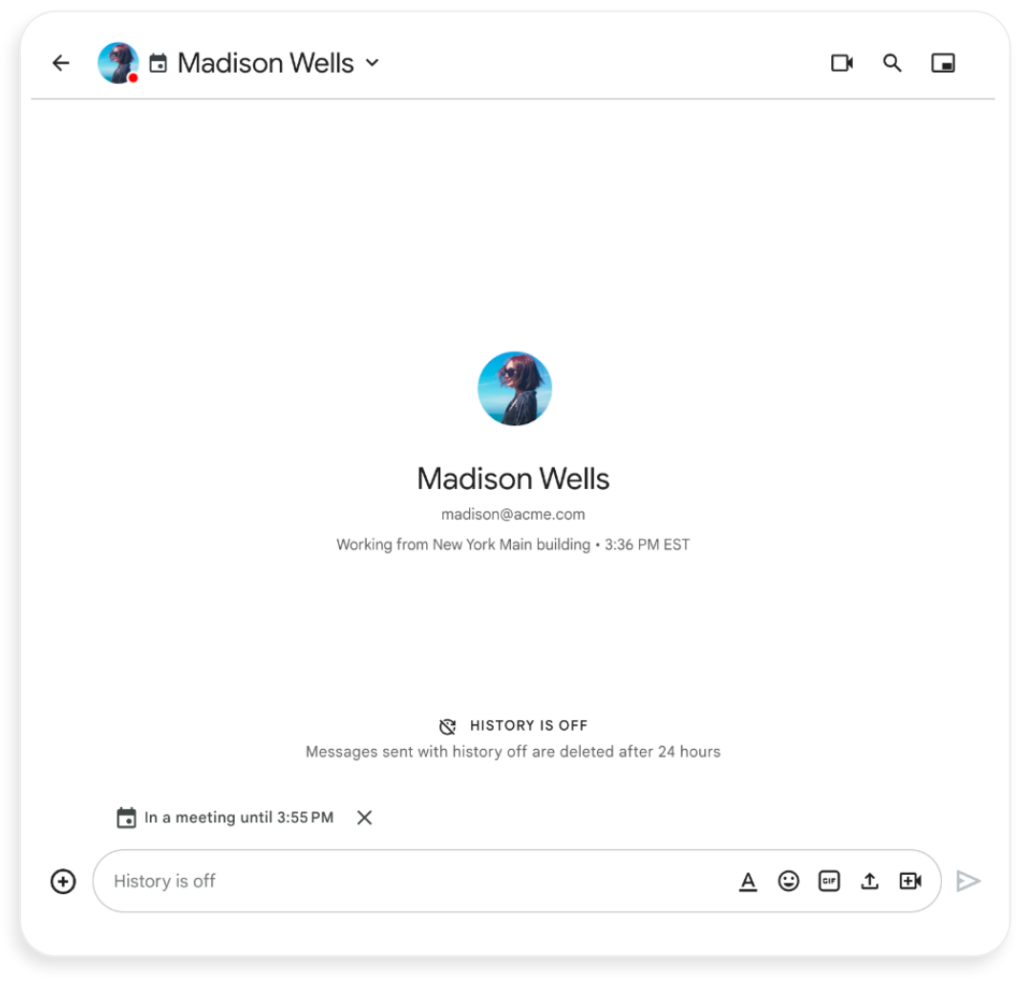 The Chat status will automatically disappear once you send a message to someone or you can manually dismiss it. However, if their status changes, an updated status will reappear.
Google Meet: Client-side encryption to chat messages
In-meeting chats will now support client-side encryption, just like all the audio and video content. With this update, all in-meeting chat messages will be encrypted and inaccessible by any third party, including Google. 
Certainly, Meet already encrypts all of your data at rest and in transit between our facilities. Client-side encryption gives users direct control of their encryption keys and the identity service that they choose to authenticate for those keys.
Google Docs: Simplify workflows with new variable smart chips
Introducing new variable chips for Google Docs! This new feature makes document creation for things like invoices, contracts, or broader communications much easier. 
Simply pre-define and insert placeholders such as a client name, contract number, or an address, and then update it throughout an entire document by editing the value in one place.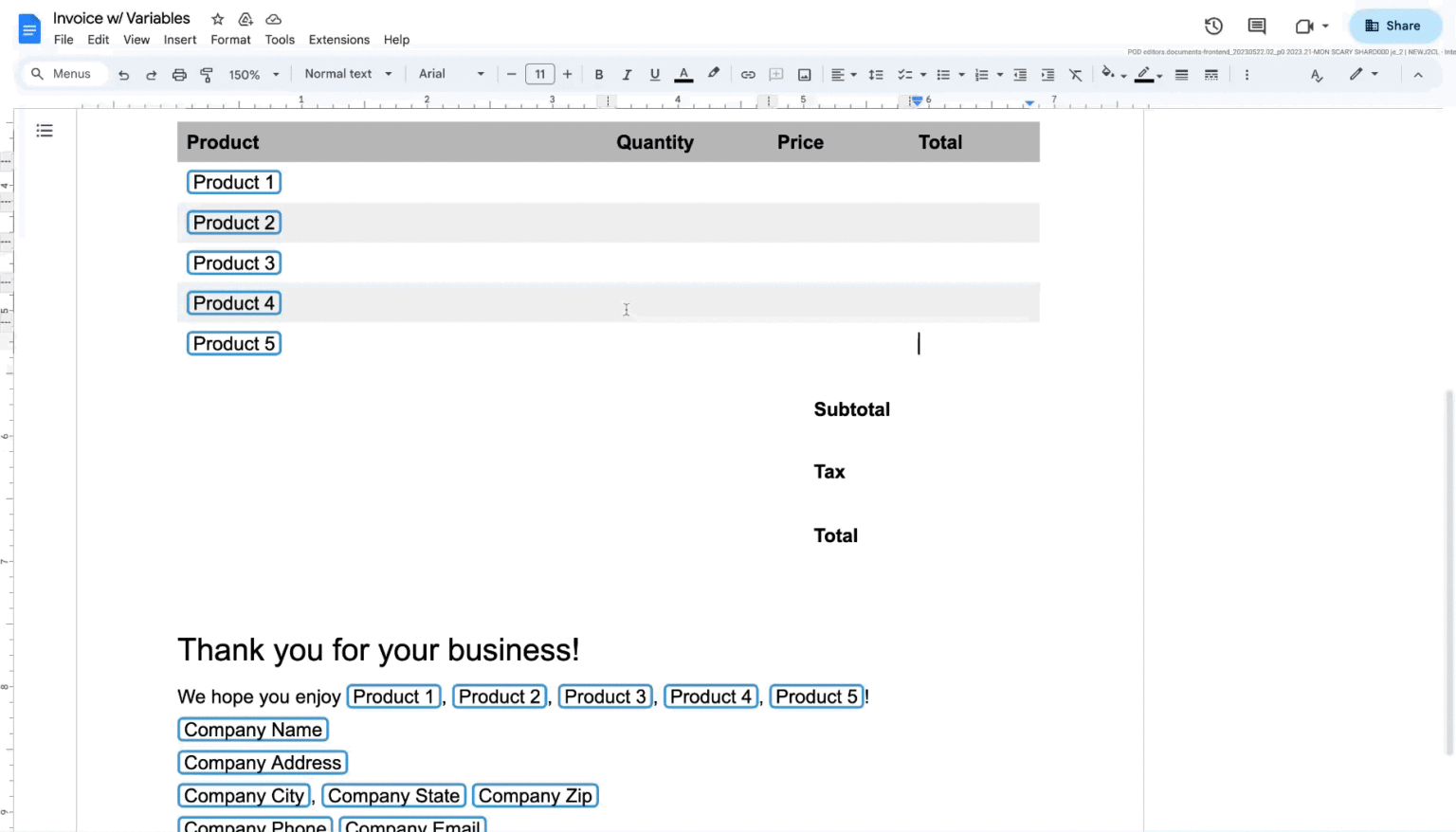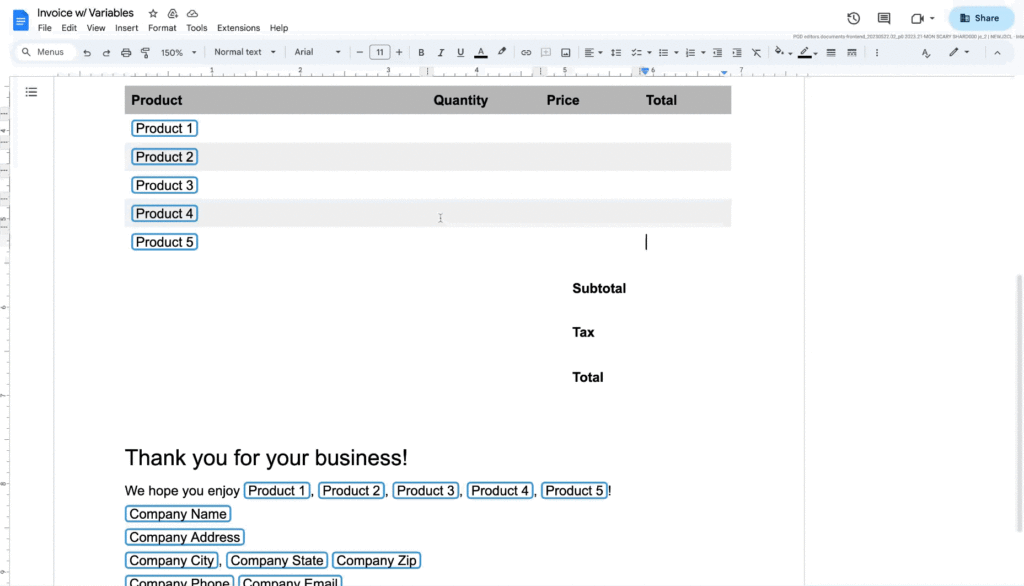 Therefore, using variables as dynamic placeholders will make template creation more straightforward.