For many companies, December is the time to put the final touches on projects planned at the beginning of the year – it is no different with Google Cloud. Thanks to the latest updates, users will experience even better integration of tools for everyday work and gain more control over its results. This will translate into greater collaboration comfort in the Google Workspace environment, which has evolved throughout the year in response to the needs of remote and hybrid teams.
Labels in Google Drive
In early 2021, Google began beta-testing three features that will help users categorize cloud files and better protect them. Now, after successful positive beta user feedback, Drive labels will be shared with a wide range of Google Workspace customers, and the coming weeks will also see the implementation of automatic DLP content classification and label-based sharing restrictions.
Drive Labels are an enhanced variant of the previously announced Drive metadata feature. Administrators will have the option of configuring custom labels on the domain, and users will be able to assign those labels to files on their accounts to make it easier to find the required content.

The features coming in the near future will further expand the range of label applications:
Automated classification combined with Data Loss Prevention (DLP) will help administrators mass label files based on their own rules as well as predefined content detection patterns. This will make it easier to scale the use of labels in an organization and reduce the number of potential manual classification errors. Administrators can choose whether to allow users to change automatically created file labels.
Label-based sharing restrictions integrated with DLP will help administrators manage sharing files with selected labels to ensure greater key data security. For example, you can set a rule that will warn users against sharing any files marked "internal" outside the domain or block the option of sharing, downloading, and printing files labelled "secret".
Labels can be used by customers of all Google Workspace packages, excluding Business Starter, Education Fundamentals, Frontline, and Google Workspace Basic and Business.
New table formatting options in Google Docs
Thanks to the new features in Google Docs, you can even more precisely adjust the look and layout of tables. Now you can:
Pin one or more rows at the top of a table so that the same header appears on every page
Prevent a selected row from being broken up between pages. As a result, important content in tables will always be visible on one page, reducing the risk of overlooking some of the content of a row.
Add and arrange columns and rows faster thanks to the intuitive create button and the function of mouse-dragging individual elements.

Sort tables to quickly visualize and better organize your data.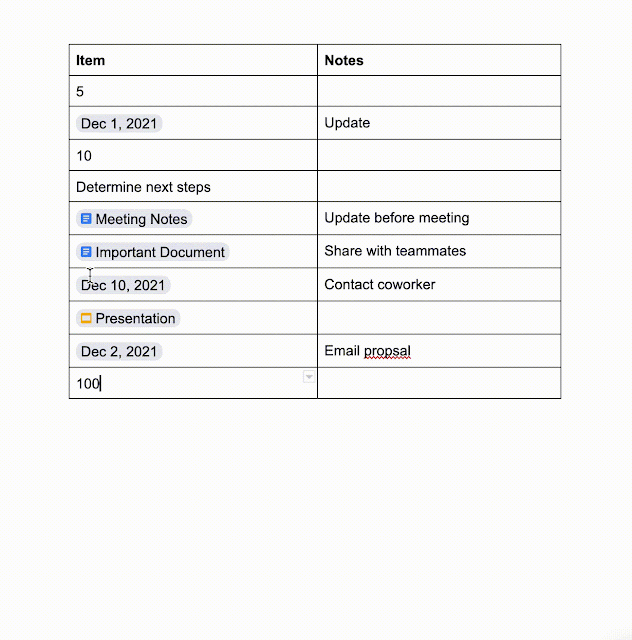 Manage table properties using the side panel and view the changes in real-time.
Check which account you are using in Google Calendar on your phone
A thumbnail of your profile photo appears in the top corner of the Google Calendar app's mobile view. With this feature you can check whether you are adding events to your work or private calendar on Android and iOS devices. Clicking the picture circle will allow you to conveniently switch between Google accounts.
Please note that in the mobile app you will still see events from all accounts you are logged in to, as well as from imported external calendars.
No unwanted Google Calendar invitations
The settings for adding invitations in Google Calendar have been enhanced to make it easier to prevent your daily schedule from displaying events you don't plan to attend.
Now, in addition to the option to automatically add all invitations, you can set the Calendar to add only those events in which you declare your participation by clicking RSVP in the e-mail notification. This improvement will help you manage your daily schedule faster by eliminating the need to manually delete unnecessary invitations – so you are only shown events that are relevant to you.
Faster access to Google Chat integration
A new text box button in Google Chat gives users access to other Google Workspace features while conducting 1:1 or chat room text conversations. Clicking the plus icon expands the menu of additional options, which differ depending on the context and include, among others Google Drive, Calendar, Docs, Sheets, Slides and Google Photos functions.
Deepening the integration between Google applications will improve everyday work and speed up data flow between the accounts of stationary and remote employees. In the first weeks of 2022, this feature will only be available in the browser and on Android mobile devices, but iPhone users will also get access to it soon.
Administrative Marketplace app installation for selected groups
The new admin-install feature (formerly known as install-in-domain) in the management console will allow administrators to launch add-ons from the Google Workspace Marketplace for specific user groups in their organization. This is a great convenience when only some employees should have access to a specialized application. Until now, top-down installation was only possible for entire organizational units or for all accounts in a domain.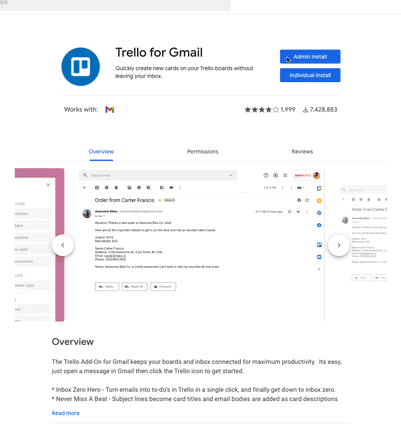 Hiding the slide preview bar in Google Slides
File editors in Google Slides can now collapse or expand the sidebar with a preview of all available slides as needed. Hiding the slide bar widens the work area and allows users to better focus on editing the current slide. The bar can be extended again using the arrow button in the lower left corner of the screen to see a preview of all slides in the presentation and conveniently navigate through them.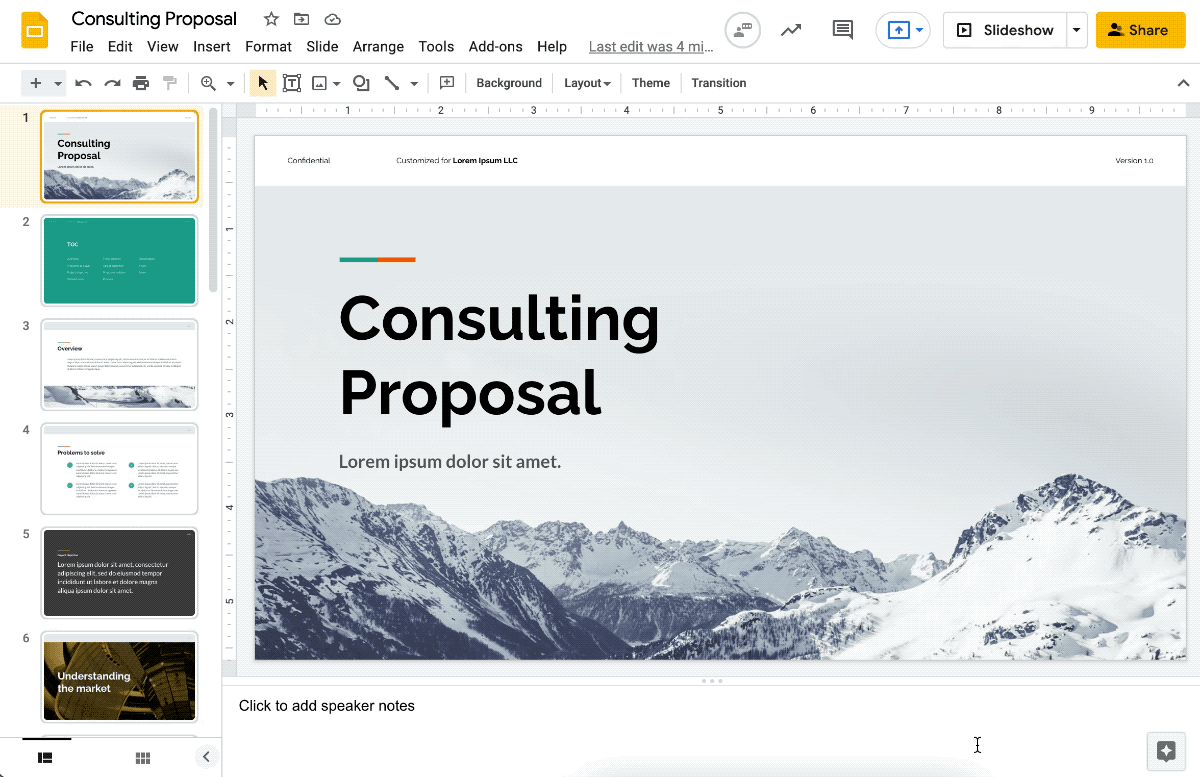 New notifications that a Google Drive file violates the terms of service
Restrictions on files that violate Google Drive's policies are nothing new. If one of your files breaks Google's terms of service, you will see a flag next to its name, you will not be able to share it with others, and people who previously had access to it will not be able to open it. From now on, as the owner of such a file, you will be notified that item is blocked from the Drive via e-mail. The e-mail will contain information about the imposed restrictions and a button to appeal the decision – you can use it to request a review of the file if you believe that there has been a mistake.
Automatic return from subgroup rooms to the main Meet room
In 2020, Google Meet introduced the feature of creating multiple smaller rooms, which allowed organizers and designated co-organizers to divide participants into groups. Now, meeting hosts will have more options to manage this group discussion tool. This includes:
Automatically moving participants from subgroup rooms to the main chat room when the host finishes working with smaller teams.
Clear informative indicators for people in subgroup rooms.
An option for the organizer to decide to end group talks 30 seconds in advance.
Group members being able to see a countdown banner at the top of the screen showing when they will be moved back to the main meeting room.
When all participants return to the main meeting room, they will see a pop-up notification and their cameras and microphones will be automatically disabled. They can turn them on manually as soon as they're ready.