Here at FOTC, we know it can be taxing on any business to balance high-quality technology management with other growth strategy measures. That's why we're here to help! We're IT experts with branches in Wroclaw, Warsaw, Bucharest, Budapest, and Sofia. We work with our business clients on implementing Google cloud solutions to help them thrive!
In recognition of our success and impact, we've been selected by Clutch as one of the top B2B companies in Poland. Clutch is a B2B market research firm that leverages a one of a kind rating formula to compare and contrast leaders across a gamut of industries. 
We want to extend a special thanks to our dedicated clients for helping us get as far as we are now. They took time out of their day to engage with Clutch to assess our impact on their businesses. We were graded along the lines of quality, attention to project deadlines and management, and overall value for our cost. We're proud to say we've achieved a perfect five out of five stars based on our client's feedback! Take a look at recent reviews below: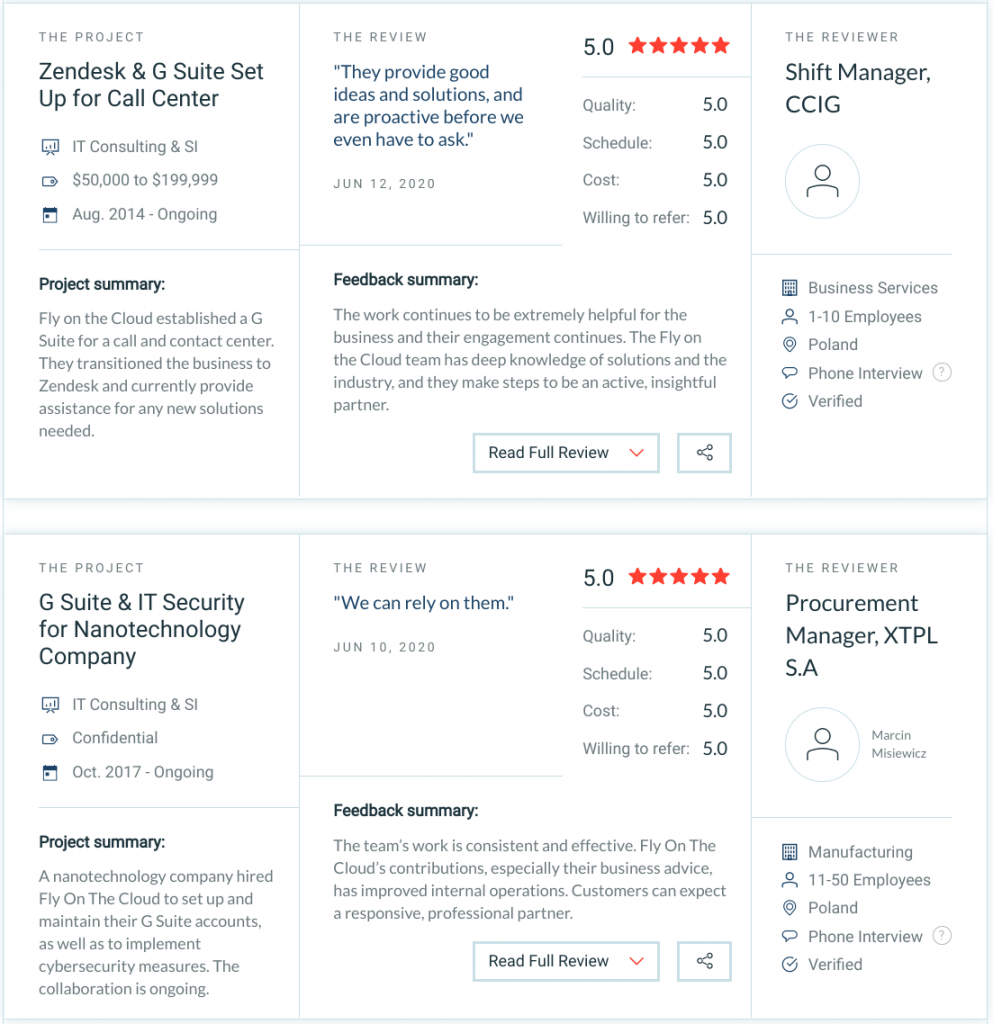 "We are grateful to be recognized as a leading B2B company in Poland. It's uplifting that our efforts in providing the best possible customer experience took us this far. We'll continue to walk businesses on the Polish market through digital transformation with the new energy that comes from a feeling of being appreciated." – Piotr Wieczorek, CEO of FOTC
We're thrilled to receive this recognition, and we vow to let it fuel our client support even further! Drop us a line today if you're interested in how we can help your company soar.