Gmail is the most recognized email service in the world. It offers many interesting features such as confidential mode, read confirmation, and the ability to schedule messages for later. Therefore, it is not surprising that it is already used by over 1.5 billion active users. In the B2B sector, over 5 million companies and organizations already use Gmail as part of the Google Workspace package.
In today's article, we introduce useful Gmail add-ons that will help you personalize your mailbox.
1. Gmelius
Have you ever wondered what happens to the e-mail after you send it? Gmelius extension answers this question, and many more.
Gmelius allows, among others, to monitor whether the recipient has opened the email you sent and to track the recipient's activity by monitoring the number of clicks on the email and the frequency of its opening. It may also be used to unsubscribe from a mailing list without opening the message. Another very practical feature is Smart Follow-ups, thanks to which you set reminders for messages that no one has replied to. It is worth taking a closer look at this add-on and checking all its features, and there are a lot of them.
2. Sortd
This application allows you to organize your mailbox in the form of tables. The extension scans your inbox and then organizes everything so that emails can be turned into specific tasks.
Incoming messages are displayed on the left side of the inbox. Whereas on the right side there are 4 boards: task list, follow-up list and two panels, which can have custom labels. All you have to do to organize your mail is to drag emails to the chosen board.
Sortd should particularly appeal to sales representatives, because it works and looks like many CRM solutions available on the market.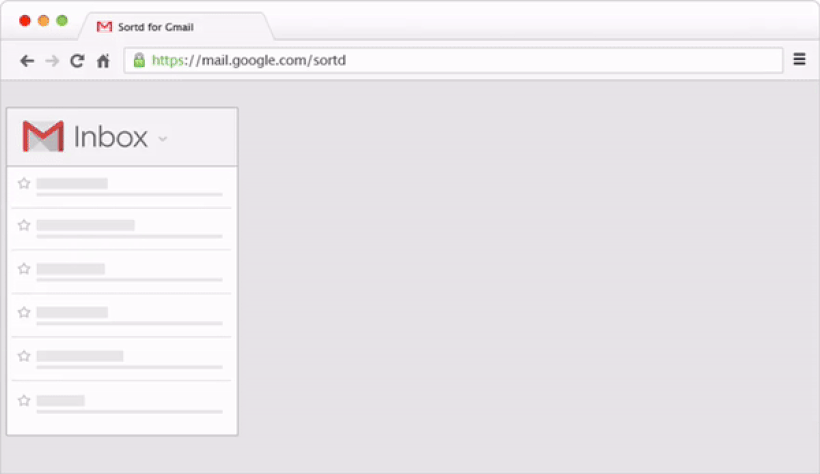 3. Gmail NOTes
Gmail NOTes allows you to create notes in an email. It works in a similar way comments are used in Google Docs.
You can create notes not only for yourself, but also share them with others by sending a message.
4. Convert Google Docs to Gmail drafts
This is an extension that may not be used in everyday correspondence, but it will definitely come in handy when writing more complicated emails.
Unfortunately, Gmail has relatively limited text formatting options. Therefore, if you want to write a more complicated email with a specific design so that it is more readable for the recipient, this add-on may prove useful. Its operation is quite straightforward. Just prepare the message you want to send in Google Docs, and then use the dedicated button to convert it directly to Gmail.
5. Grammarly for Chrome
This is an add-on that will be useful to people who often communicate in English. In addition to detecting errors, in many cases it offers an explanation of the error and also shows how you can correct it. Even though it's not strictly a Gmail extension (it works in every text field in your browser), it's definitely useful when writing official correspondence.
6. Streak
Streak is an add-on that allows you to manage customer relationships. It gives you the ability to create entire projects from the level of your email. It is possible to assign tasks to specific users, describe the course of the project and automatically inform about changes. After the completion of a given project, Streak allows you to generate a report summarizing the work of the group and individual employees.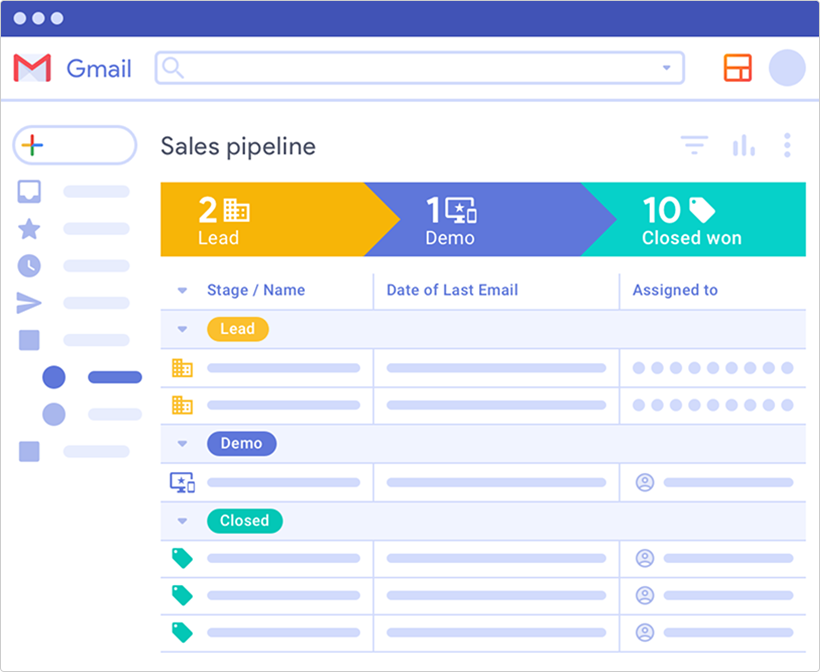 7. Rename Email
This add-on allows you to change the subject of any email delivered to your inbox. Sometimes the email subject is unclear, or it would be easier for you to search for it with different keywords. The sender will not be aware of your change in the title. They will find out only when you reply them. It's a useful tool to break a long conversation thread.
8. WiseStamp
This add-on allows you to create professional-looking and personalized email signatures. Thanks to WiseStamp it is possible to add social media and logos to the footer, as well as to promote individual posts and share quotes.
9. Clearbit
This add-on displays useful information about the people who send you messages and allows you to find the address of anyone without leaving your inbox. Clearbit allows you to search for people by organization name or position.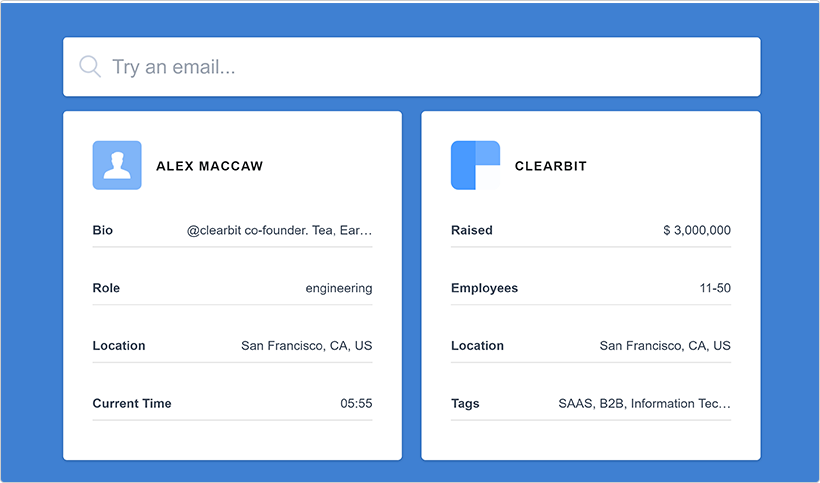 10. Asana for Gmail
An add-on that allows you to manage projects and turn emails into tasks without leaving Gmail.
In addition to integration with Asana, Gmail also has the ability to create tasks in Trello, thanks to the default add-on located on the left side of the panel.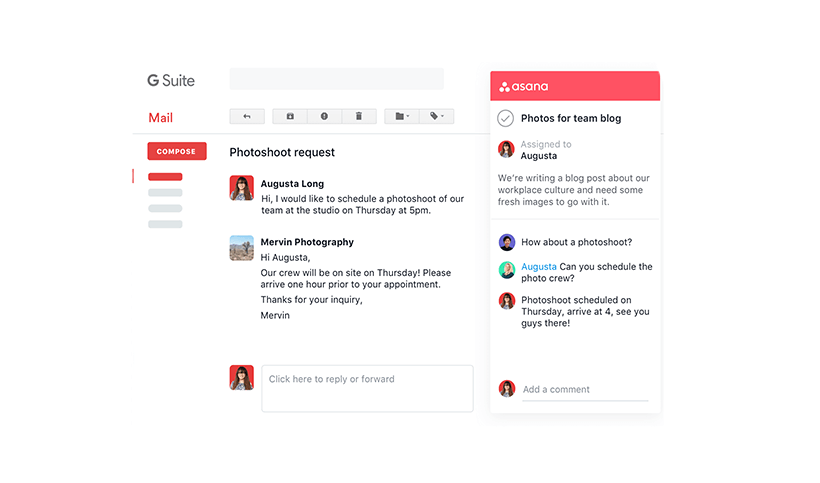 To download any add-on, just go to Gmail, click the settings icon (gear) in the upper right corner, and then go to Download add-ons. Questions? We are waiting for them in the comments.
Bonus: Gmail Signature Manager developed by FOTC
If you are (or planning to be) a Google Workspace admin and you're looking for a way to manage footers in the whole organizations, contact FOTC to inquire about a tool called Gmail Signature Manager. We've developed this simple solution for our clients, to help them set professional Gmail footers for specific organizational units or for all the employees at once.
See also:
---