About the company
Web INnovative Software is a software house operating under the WINS brand, which has maintained its leadership position in web-based software development as well as a top online consultancy in Poland for several years.
The company's main product, the wFirma accounting office system for customer service, was launched in 2006. Its purpose was to facilitate communication between accountants and their clients. At first, it was designed only for internal use, but over time the company decided to make the software available to a wider group of users. This is how the wFirma.pl platform was created, which remains one of the top online accounting services in Poland.
WINS also runs two expert websites: Entrepreneur's Guide and Employee's Guide, which are visited by over 6 million viewers each month. Experts share their knowledge of business and labour law on these two rapidly growing websites. The WINS team has also created Taelo, a website that connects contractors with clients from all over Poland, as well as software for accounting firms: wFirma for Accounting Firms.
Challenge
WINS currently has three offices in two Polish cities: two in Wrocław and one in Jelenia Góra. The company needs stable and efficient tools to ensure effective communication between its offices.
The company handles a lot of sensitive data in its finance and accounting business, which is why data security was the main concern when selecting office software. Additionally, the company uses different operating systems and it needs a universal solution compatible with each system.
Solution
WINS has relied on Google tools from the very beginning. The company has been using Gmail as their default email service since 2007. One by one, WINS applied every office tool the US giant added to its suite. Over time, the company grew big enough to acquire the Google Workspace basic plan directly from the software provider.
However, WINS employees didn't always know who to turn to with technical issues. They didn't have any external support for their problems. That changed once they found out they could use the services of a Google Cloud partner and decided to start working with FOTC.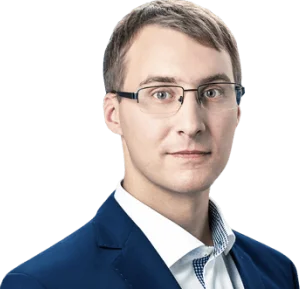 We finally know whom to ask for help. We never contacted Google directly with our technical issues. Now, we are free to ask FOTC experts, and we know all our problems will be solved quickly and effectively.
Results
Switching to FOTC provided the company with much needed support, but also meant sizable cost cuts. FOTC offered a discount on each of the several dozen accounts, which translated into meaningful savings for the company.
As the company was well familiar with the Google Workspace ecosystem, its productivity remained unchanged even during the pandemic, when employees had to switch to home office work overnight.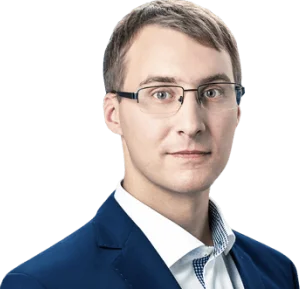 We went through restructuring during the pandemic. We reduced employment by 30 percent. At the same time, many people learned to use cloud solutions, which translated to the higher productivity of our teams. Now, even though our team is smaller, we can do just as much, or even more than before.
Electronic document circulation and Google Drive archive
WINS keeps all its documents digitised. The company stores and archives its documents on Google Drive. The Accounting Department has a separate drive, where each client and partner has a designated folder for invoices and contracts. This way, accountants have constant access to the files they need, whether they work at the office or from home.
The company's Google Drive has also been equipped with native accounting applications (e.g. Optima). They export data to the drive automatically, which saves time.
Integration of the wFirma systems with client drives
It's only natural that the company uses its own software: WINS has its own wFirma account, where employees issue invoices and store partner contracts, etc. Ultimately, all these documents are stored at Google Drive. To improve performance, WINS programmers integrated Google Drive with the wFirma app, allowing employees access to a designated Google Drive folder from their accounting software.
WINS has a mission to support entrepreneurs with knowledge and high-quality, innovative software. As mentioned before, the company created wFirma to share with their clients solutions that worked well within the organisation. Unsurprisingly, once Google Drive integration and automation proved effective within the company, the board decided to share the solution with clients too.
Now, people who use wFirma can connect to their company's Google Drive. They can store documents (both manually and export them from CRM) and manage them in the wFirma system.
Two years ago, WINS introduced the automated invoice import feature from Google Drive. The client only needs to copy their cost invoices into the designated Google Drive folder and wFirma automatically checks for new documents every day at midnight. Once a new invoice is detected, it is processed using OCR (optical character recognition) and the expenses are automatically entered into the system. Finally, the client enters the Expenses tab and approves each cost item entered automatically.
Sensitive data security
Data security is a key issue for WINS. Sensitive data is stored on a special shared drive, which is protected both by the application and at the user's end. Only authorised individuals have access to the drive and employees use two-factor verification to log into their Google accounts. Combined with Google's advanced security features, these measures ensure maximum data security and give system administrators piece of mind.
Google Sheets as templates for programmers
Does an accounting software provider need Google Sheets? Apparently, yes. And WINS employees use them to develop their own product, too.
When WINS programmers are working on a new function or an upgrade for wFirma, accountants and payroll prepare a Google Sheet to demonstrate how these processes work. This provides developers with an understanding of where each value comes from and how these calculations are made, so they can quickly and efficiently create the code to reflect these calculations.
Communication and project management
WINS employees take full advantage of Google Workspace communication tools: Meet, Chat and Spaces. Video conferences are a fast and easy way to handle day-to-day business among teams located in different offices, and include employees working from home in all decision-making.
Threads within the Spaces are a major improvement in communication too. People can cover different topics within one Space and threads allow them to discuss each topic separately. This way they can consult an earlier conversation and quickly find the information they need.
Google Spaces have also been integrated with Jira, which WINS uses for project management. The company has created bots that copy tickets from Jira into Google Spaces. Employees don't have to switch between applications to keep track of their tasks.
New working environment and… back to Google Workspace
Even though Google tools met and exceeded the company's expectations, an attractive price offer convinced the board to switch to Microsoft 365. Six months later WINS returned to the Google Workspace ecosystem.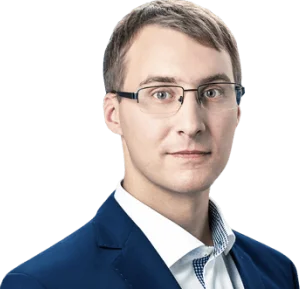 Google Workspace is designed to be easy to use on different devices – all resources are available via Chrome once you're logged in. It's not as easy with Microsoft – you keep getting pop-ups asking you to install yet another component on your local drive, and you have to confirm each decision multiple times. It's a real nuisance when you upgrade your equipment, or switch between devices and offices. That's why we decided to return to Google Workspace.