What makes Google Workspace different?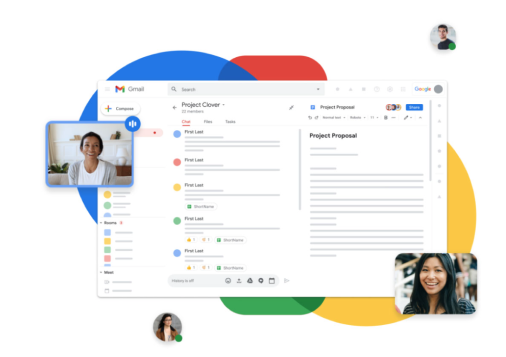 Flexibility

Team members can access all tools and files from any location and device,

Users can easily communicate via email, chat, or video calls,

The applications are simple to integrate with other services already used in the company.
The applications are simple to integrate with other services already used in the company.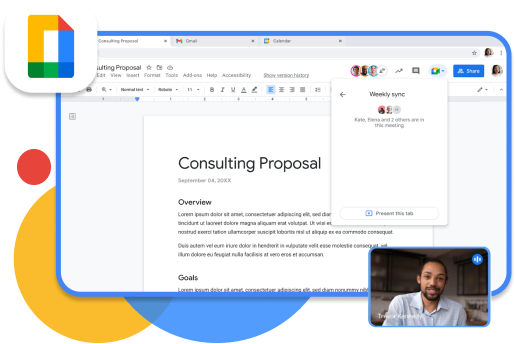 Support

Intelligent text autocomplete allows teams to create valuable content faster,

AI-based tools facilitate decision-making by relying on data analysis,

Conducting online meetings in different languages is easier thanks to automatically generated subtitles.
Artificial intelligence (AI) helps users to focus on what is essential.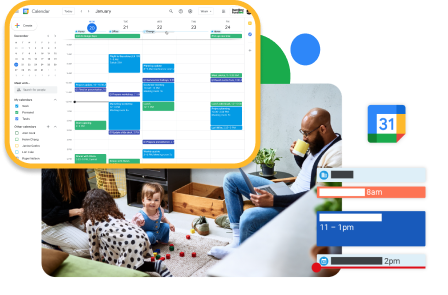 Innovation

The well-thought-out app ecosystem ensures that teams stay connected and can easily bring ideas to life,

Intuitive and reliable solutions make it as easy to work from home as from the office,

Employees use Google tools because they want to, not because they have to.
The creators of Google Workspace have developed tools that they themselves would like to use.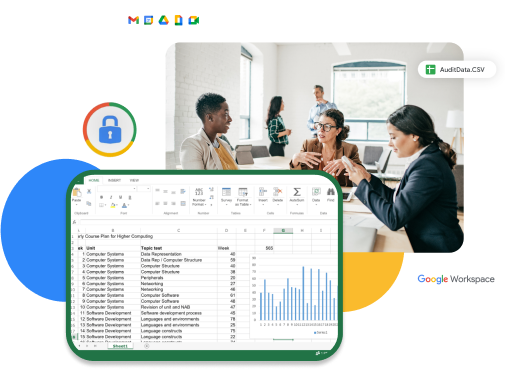 Security

Intelligent security features eliminate threats even before they occur,

Proactive safety controls automatically report detected vulnerabilities,

Security is managed from a comprehensive, yet easy-to-use, administrator console.
Bezpieczne, oparte na chmurze narzędzia kontroli, którymi łatwo zarządzać.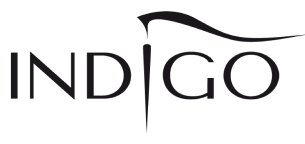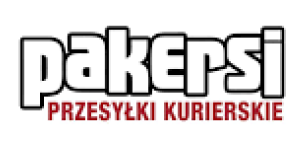 Google Workspace vs. Microsoft 365 – the differences that matter

60% – Google Workspace
47% – Microsoft 365

Users declaring that their documents, files, and communications are well-secured

68% – Google Workspace
28% – Microsoft 365

Large companies employees declaring increase in revenue after switching the software

82% – Google Workspace
47% – Microsoft 365

Employees declaring that their team has become more innovative
Price List
*Price for companies that purchase a minimum of 10 accounts and have not used Google Workspace before.
FAQ
Yes, you are free to combine plans depending on your organisation's needs. For example, you can purchase 10 Business Standard and 20 Business Plus licences.
Yes, you can. Our team of cloud engineers will conduct data and email migration from the previous solution to Google Workplace. The migration details are discussed during talks with a FOTC specialist before the contract is signed.
Working with a partner translates into several benefits for your company, i.a., better pricing, 24/7 technical support, training sessions for your employees and IT administrators, or ongoing assistance from our Customer Success department.